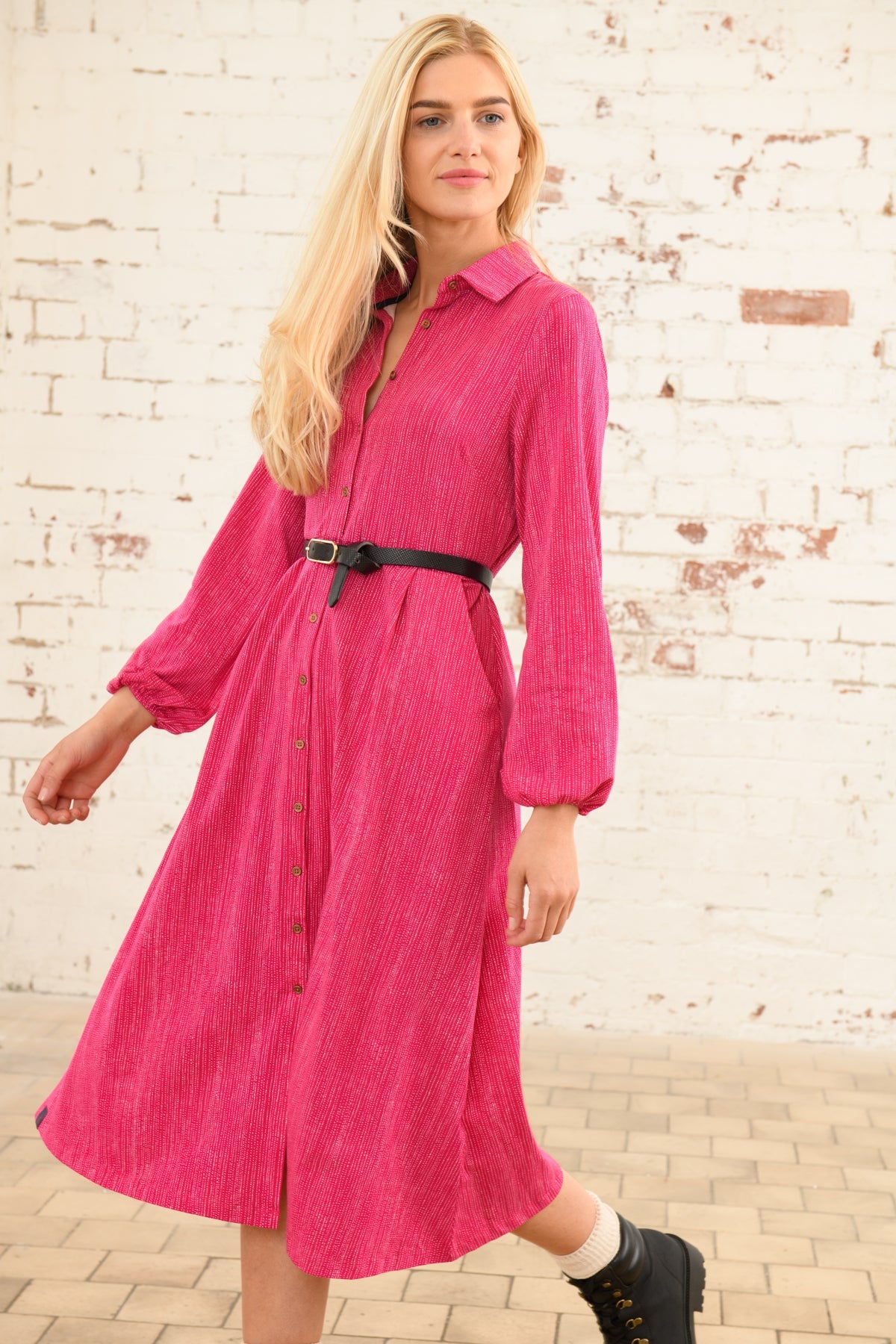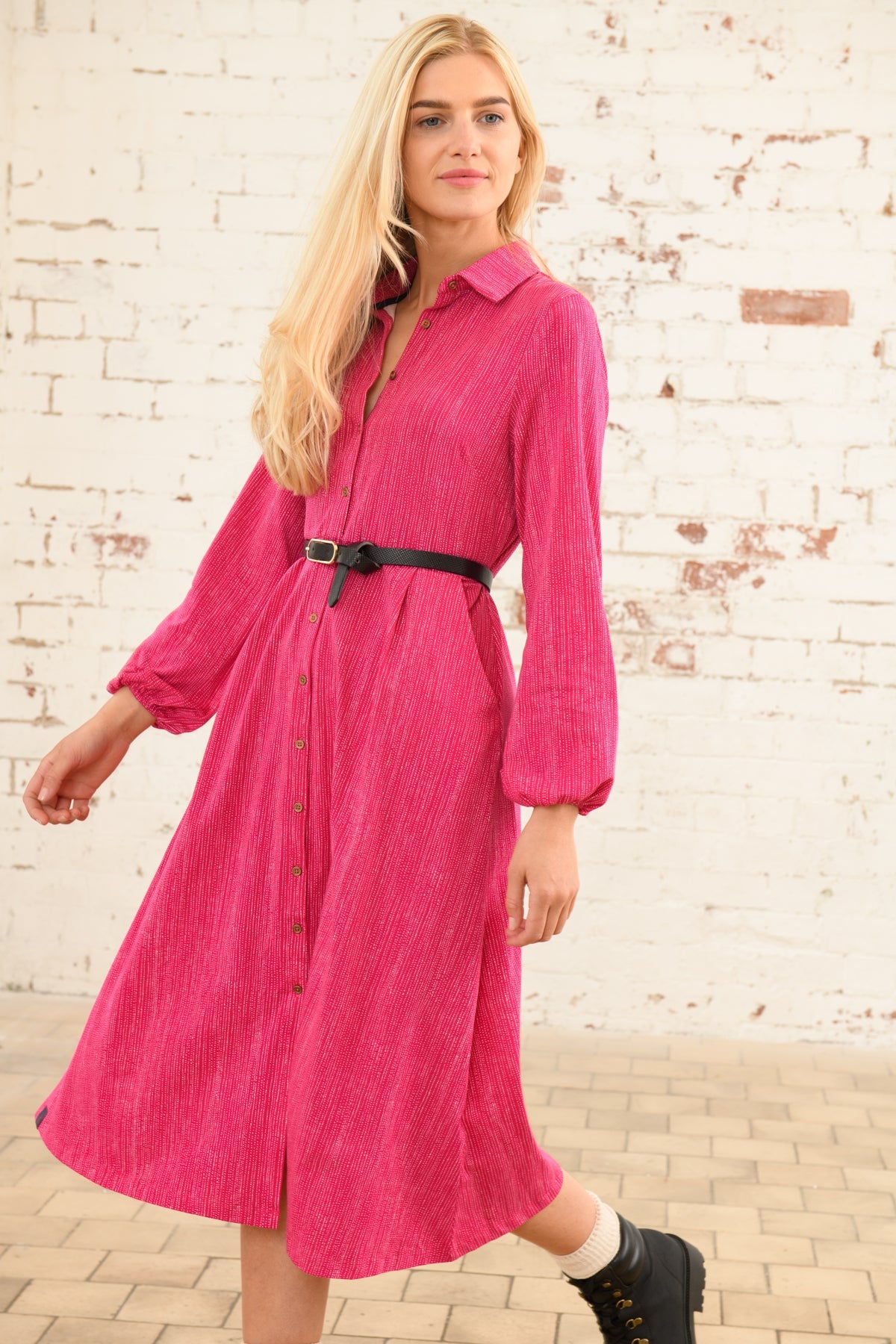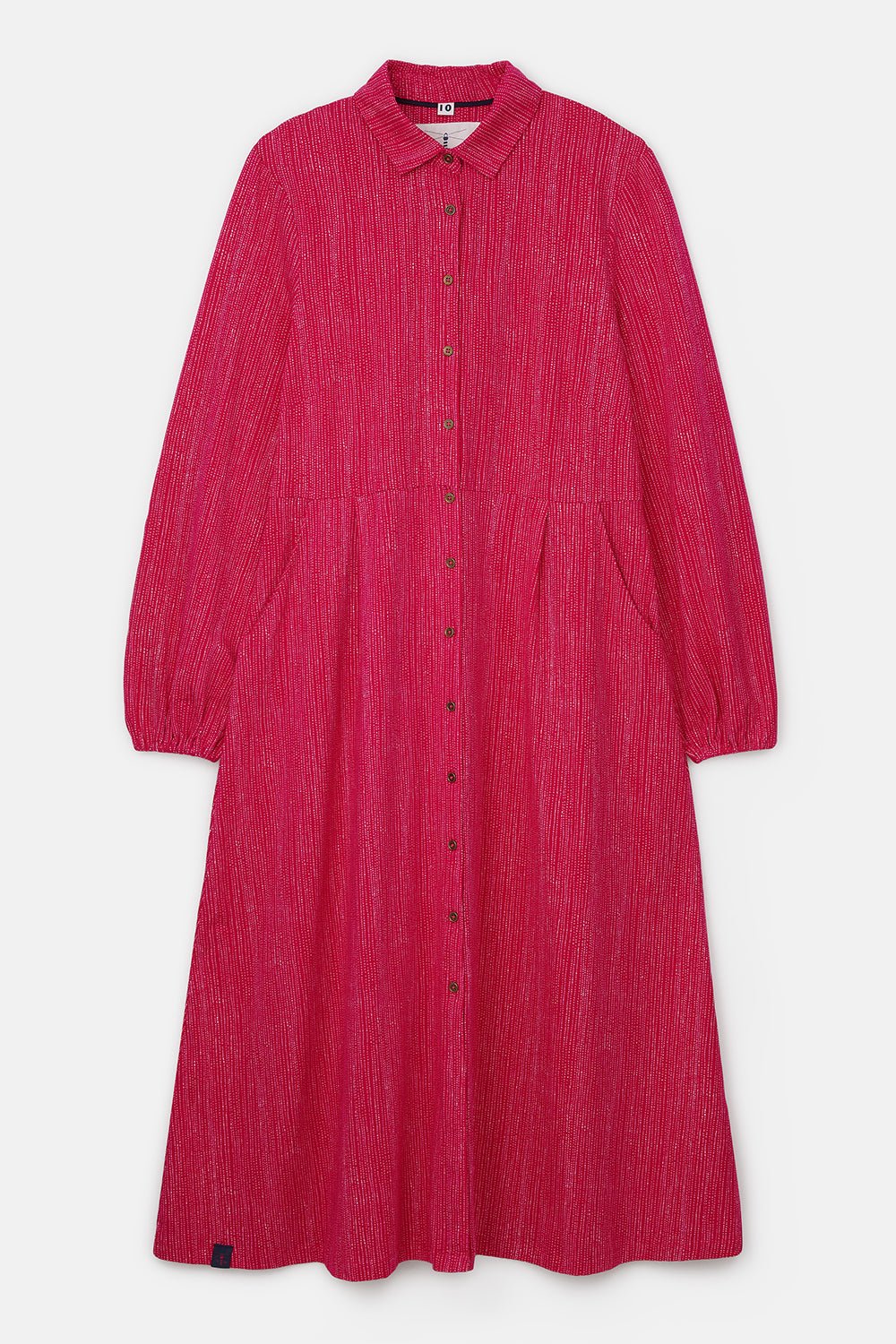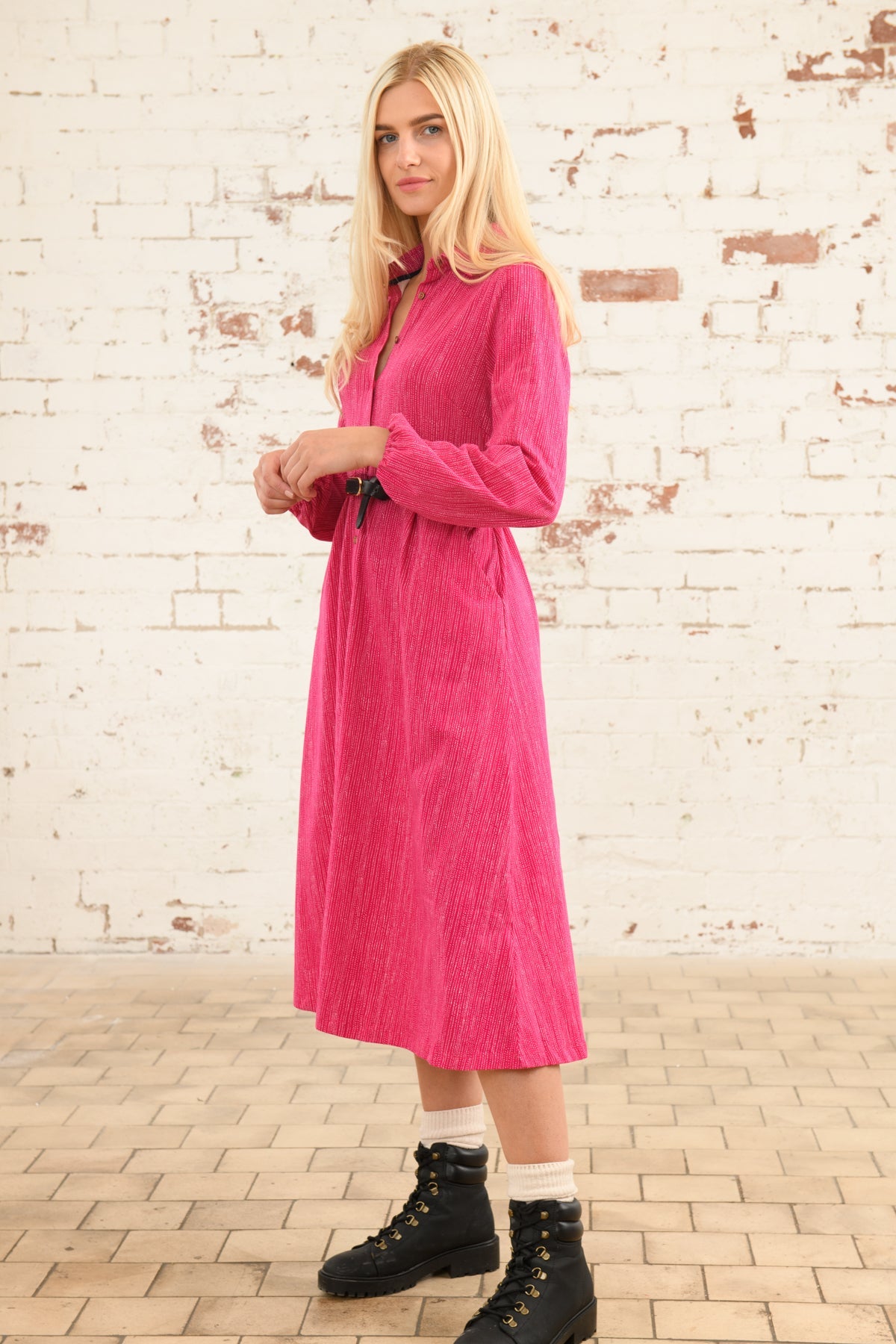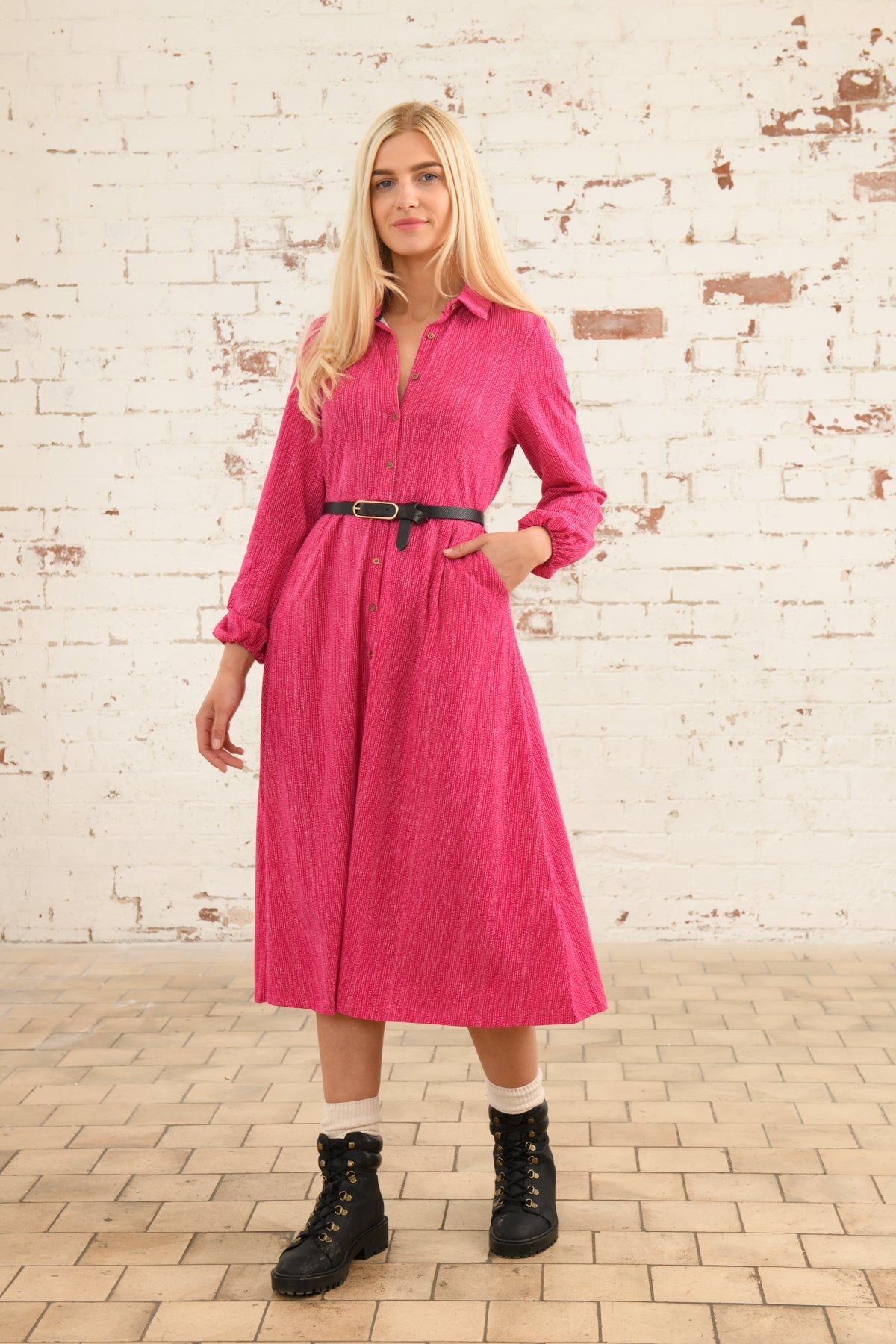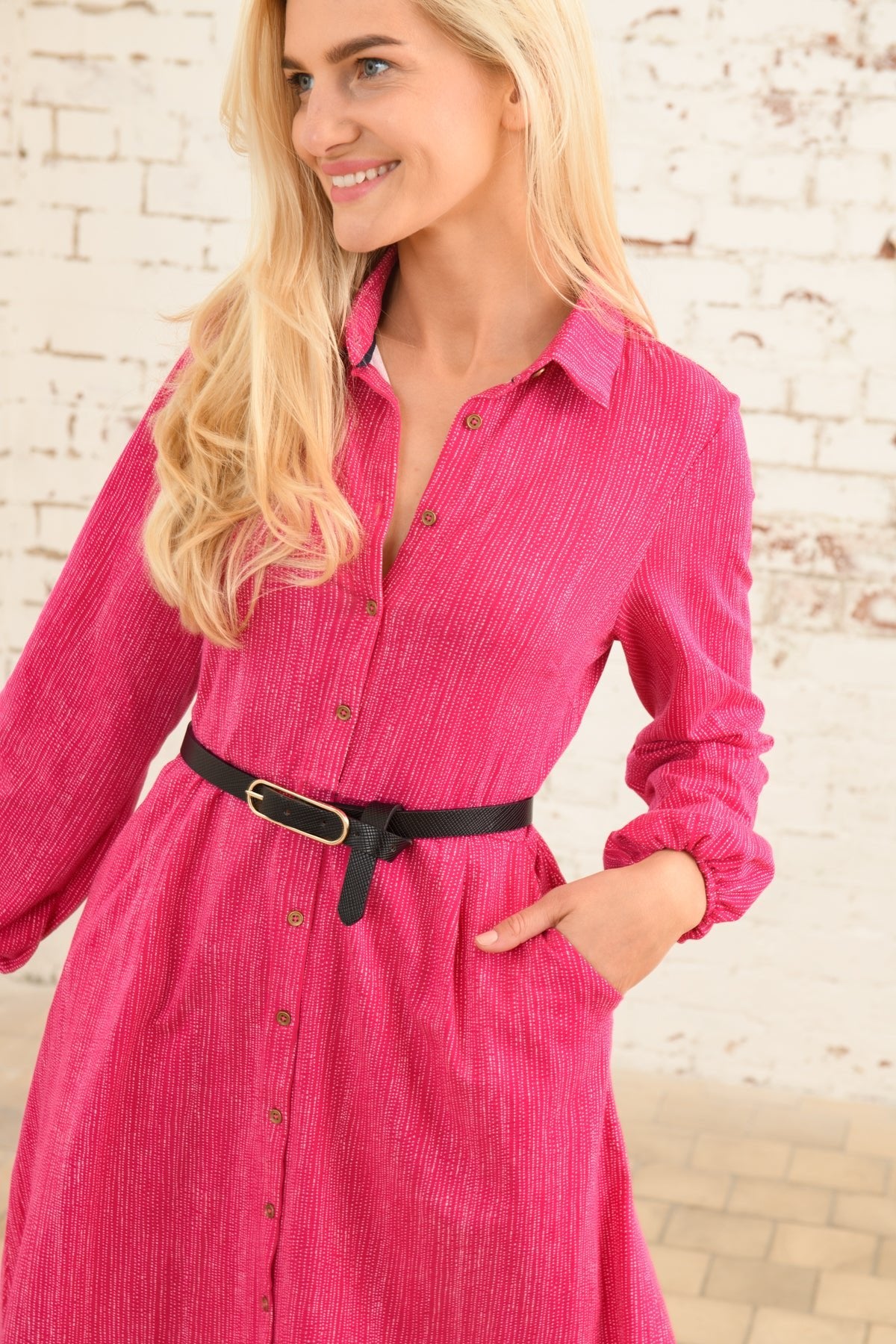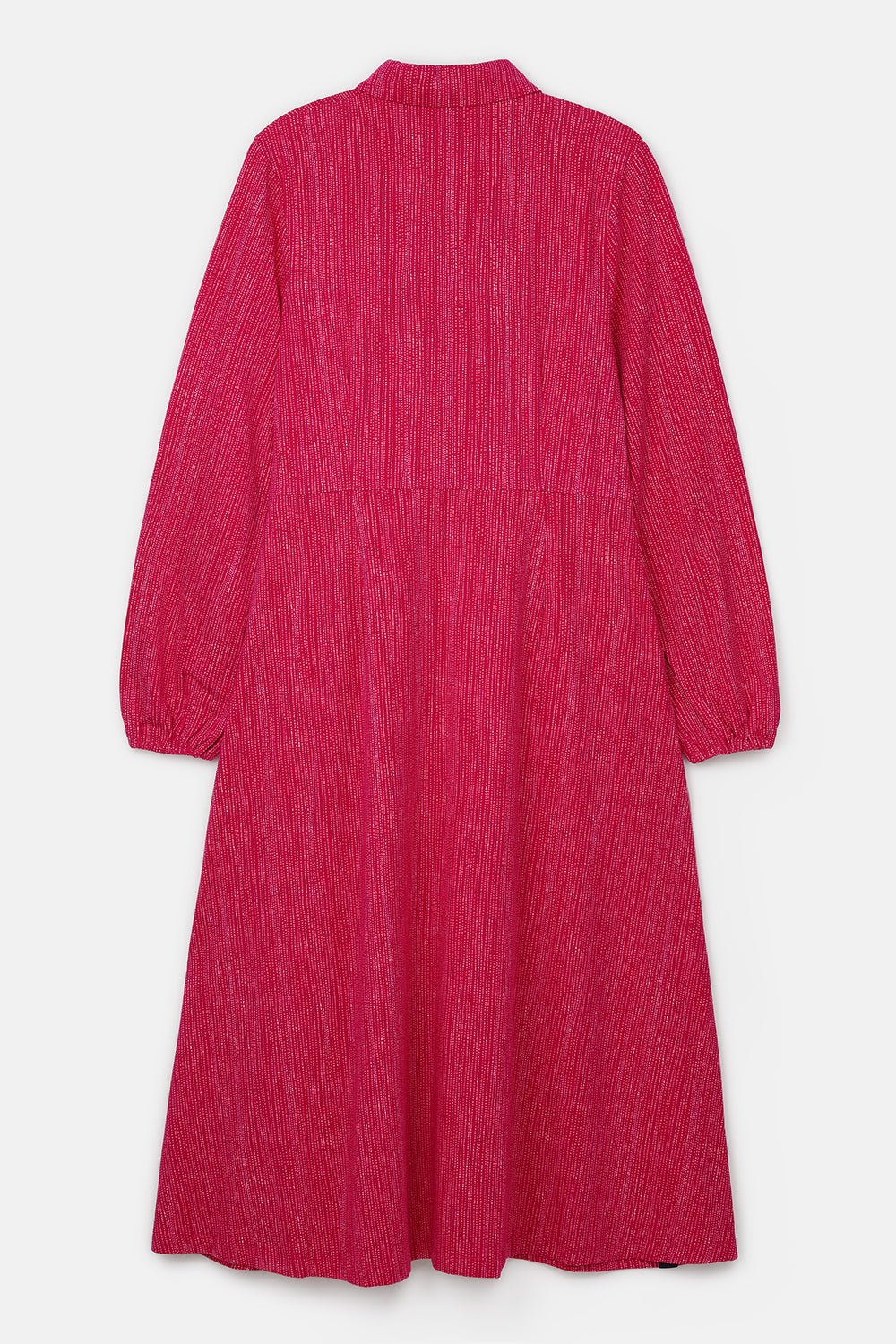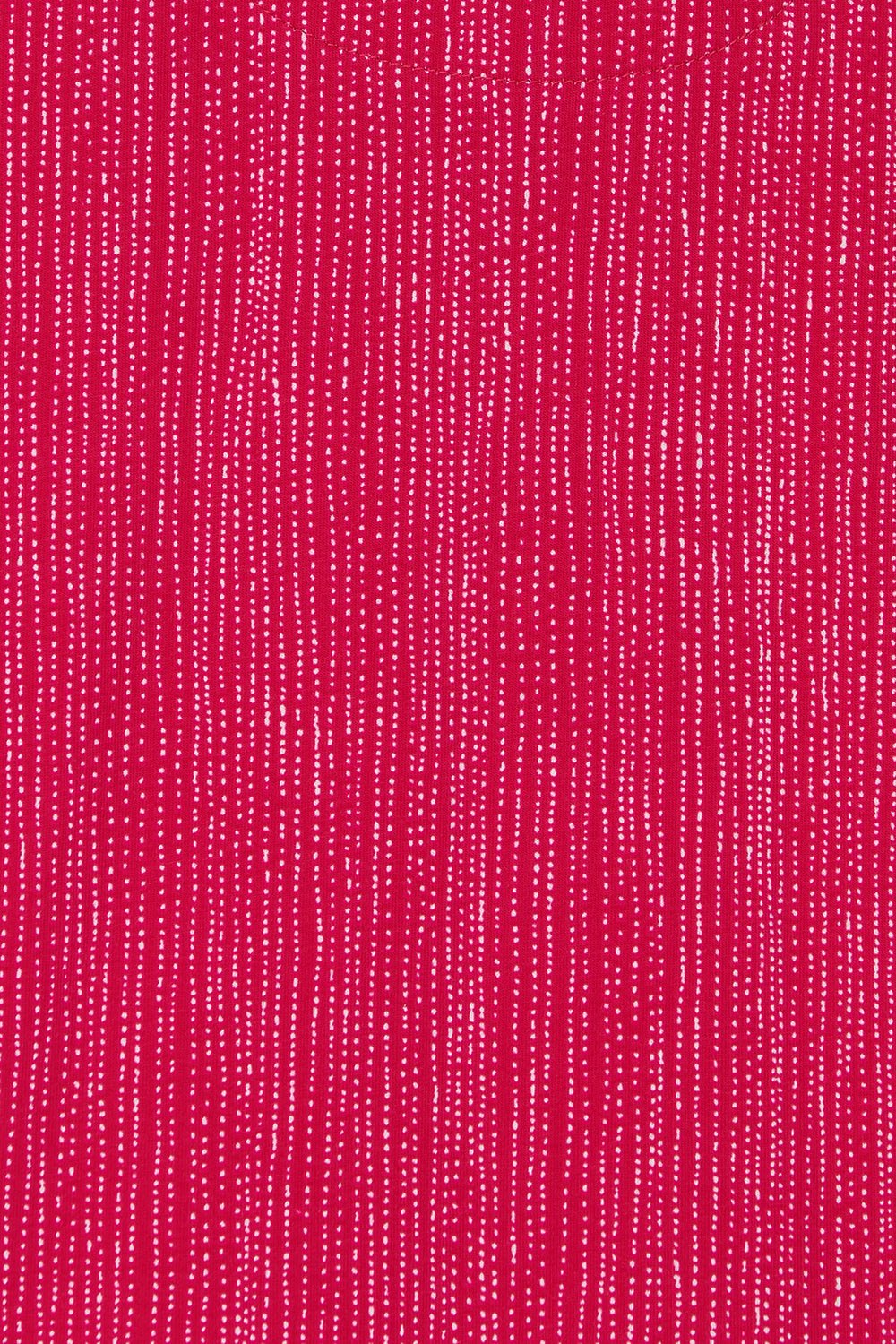 Ariella Dress - Raspberry Dash
Free UK Delivery over £35

30 Day Free UK Returns/Exchanges

Fast International Shipping

2 Year Guarantee
Product Description
Cotton stretch jersey midi dress with buttons.
With the structure of a shirt-style dress and the comfort of soft jersey, Ariella is a smart new addition to our range. Design features include a collared neckline, bust darts and gathering at the cuffs, ensuring that this dress works as a polished piece, which can also be layered up with soft knits. Waist pockets complete a look which is elegant enough for the formal and comfortable enough for fun!
Please note belt shown is not included.
Part of our Women's Dresses & Tunic collection.
What style is this dress? 
It is a collared, button-through design.
What length is it?

 

It is a midi length.
Measurements
| Size | Chest (cms) | Waist (cms) | Sleeve (cms) | Length (cms) |
| --- | --- | --- | --- | --- |
| 8 | 90 | 78 | 58 | 115 |
| 10 | 94 | 82 | 59 | 117 |
| 12 | 98 | 86 | 60 | 119 |
| 14 | 102 | 90 | 61 | 121 |
| 16 | 106 | 94 | 62 | 123 |
| 18 | 110 | 98 | 63 | 125 |
| 20 | 114 | 102 | 64 | 127 |
Shipping & Returns
FREE UK DELIVERY over £35

FREE 30 DAY RETURNS / Exchanges UK & Ireland
NEXT DAY DELIVERY
UK Express 1-2 Day Service — £5.95
Special Delivery Guaranteed — £8.95
Order before 2pm Monday to Thursday or 1pm Friday.
No weekend service.
INTERNATIONAL EXPRESS with DHL Available
INTERNATIONAL RETURNS with ZigZag Available