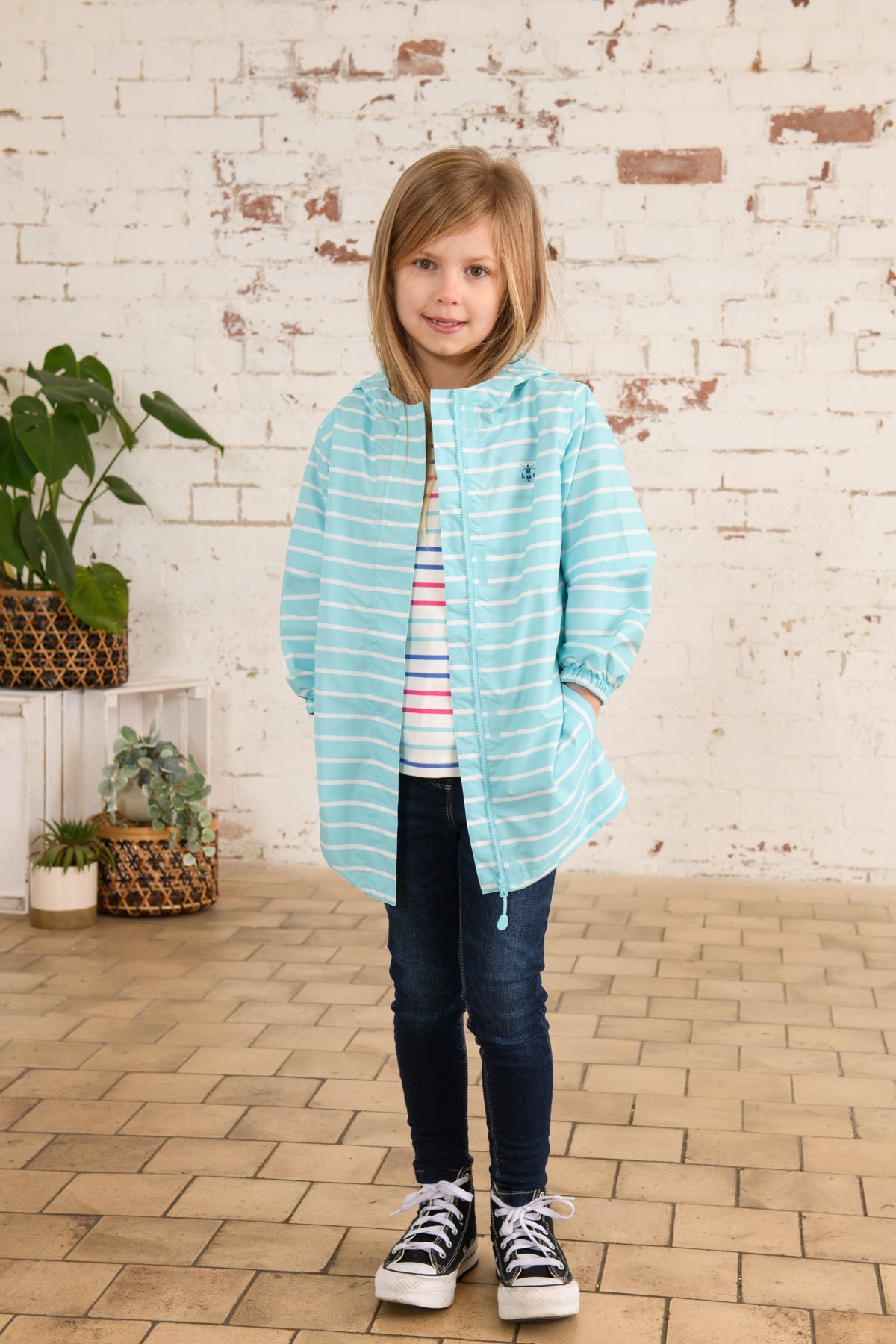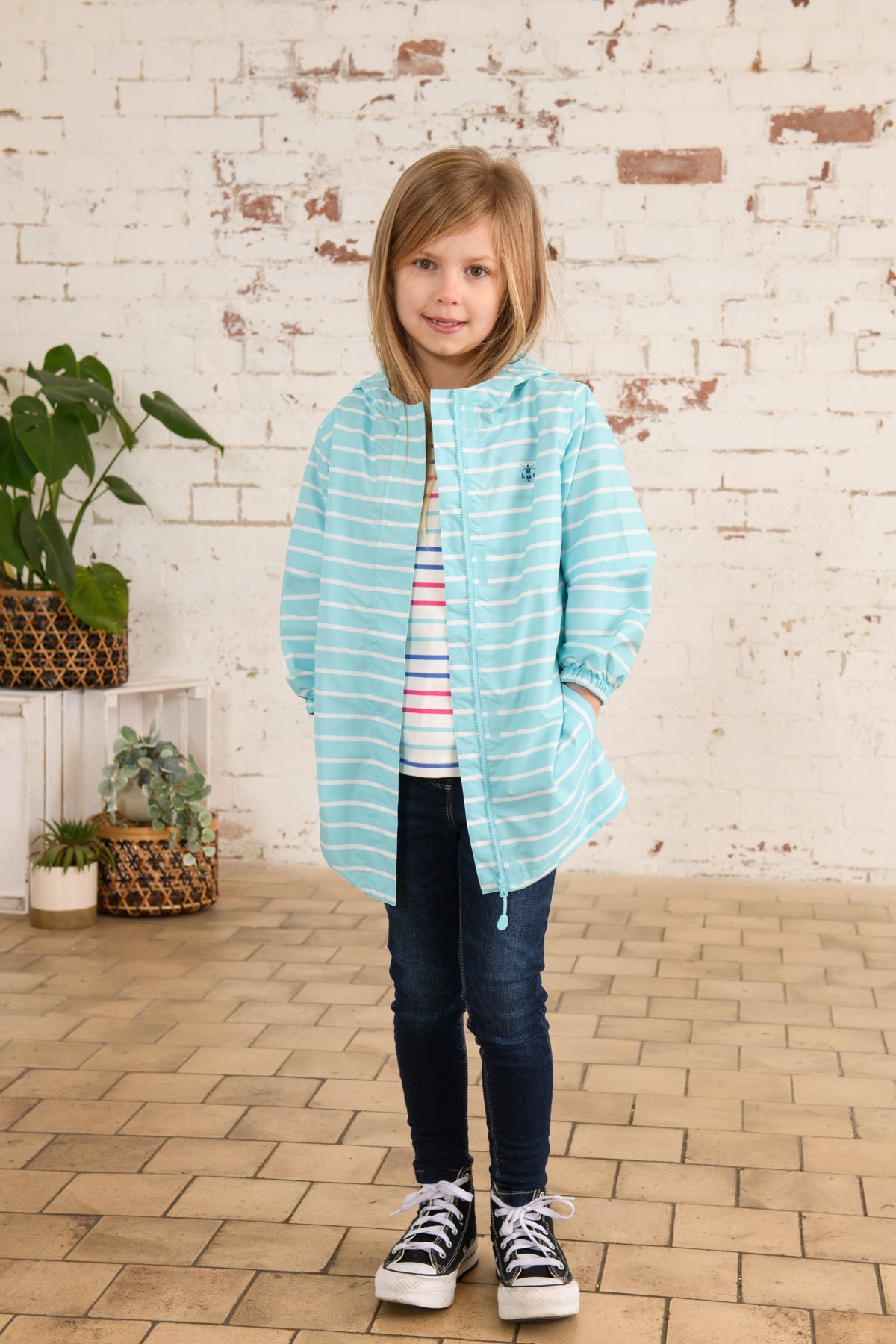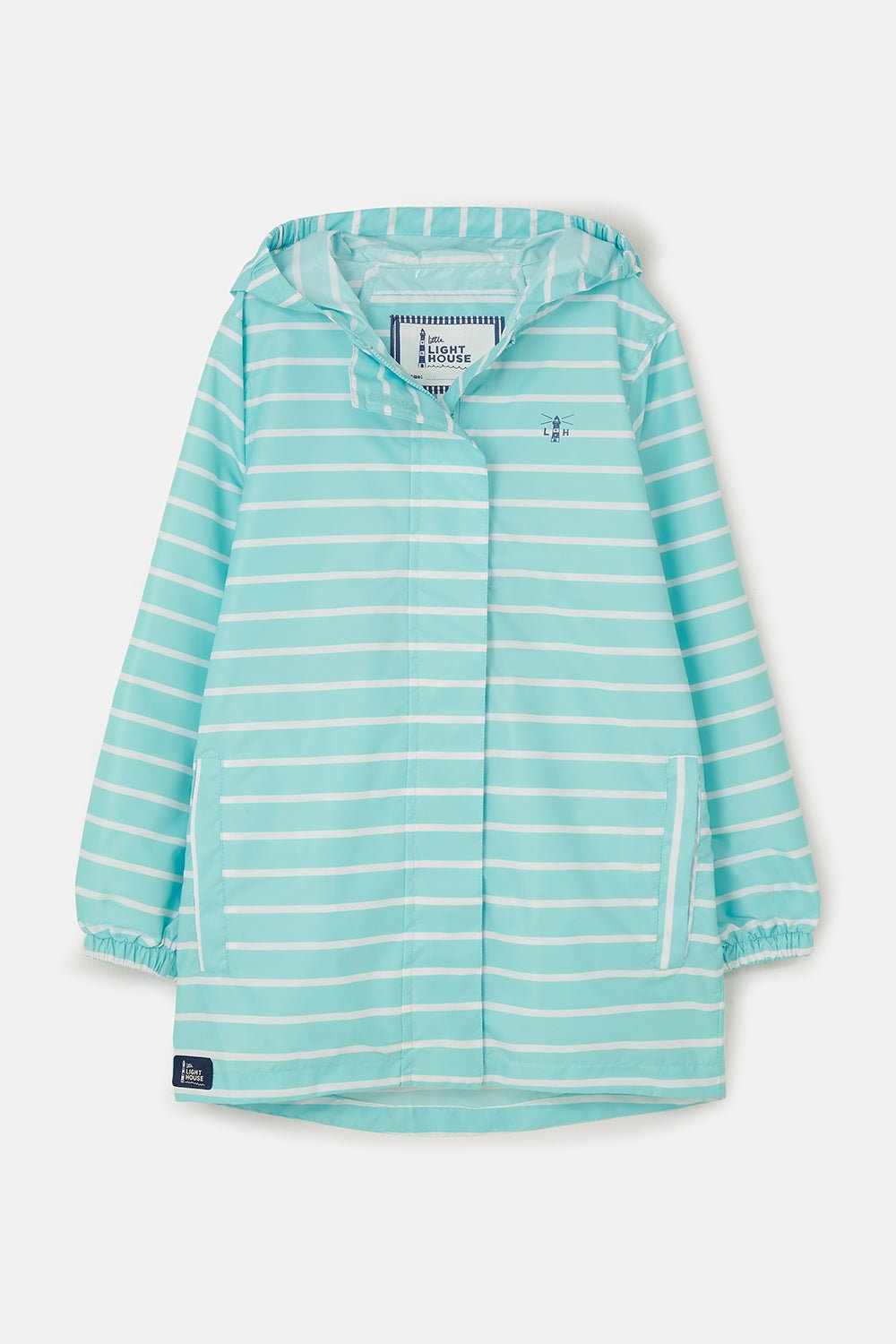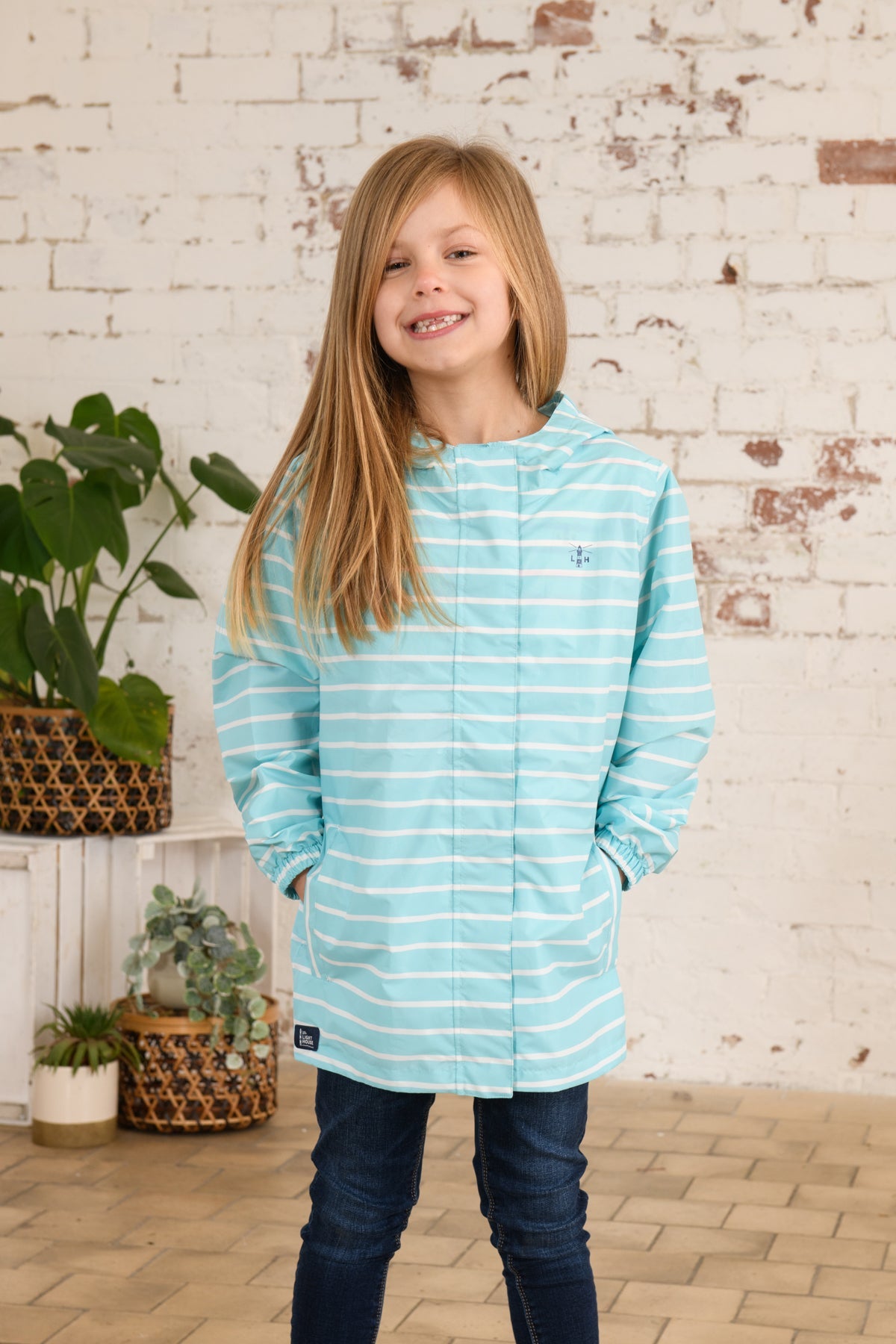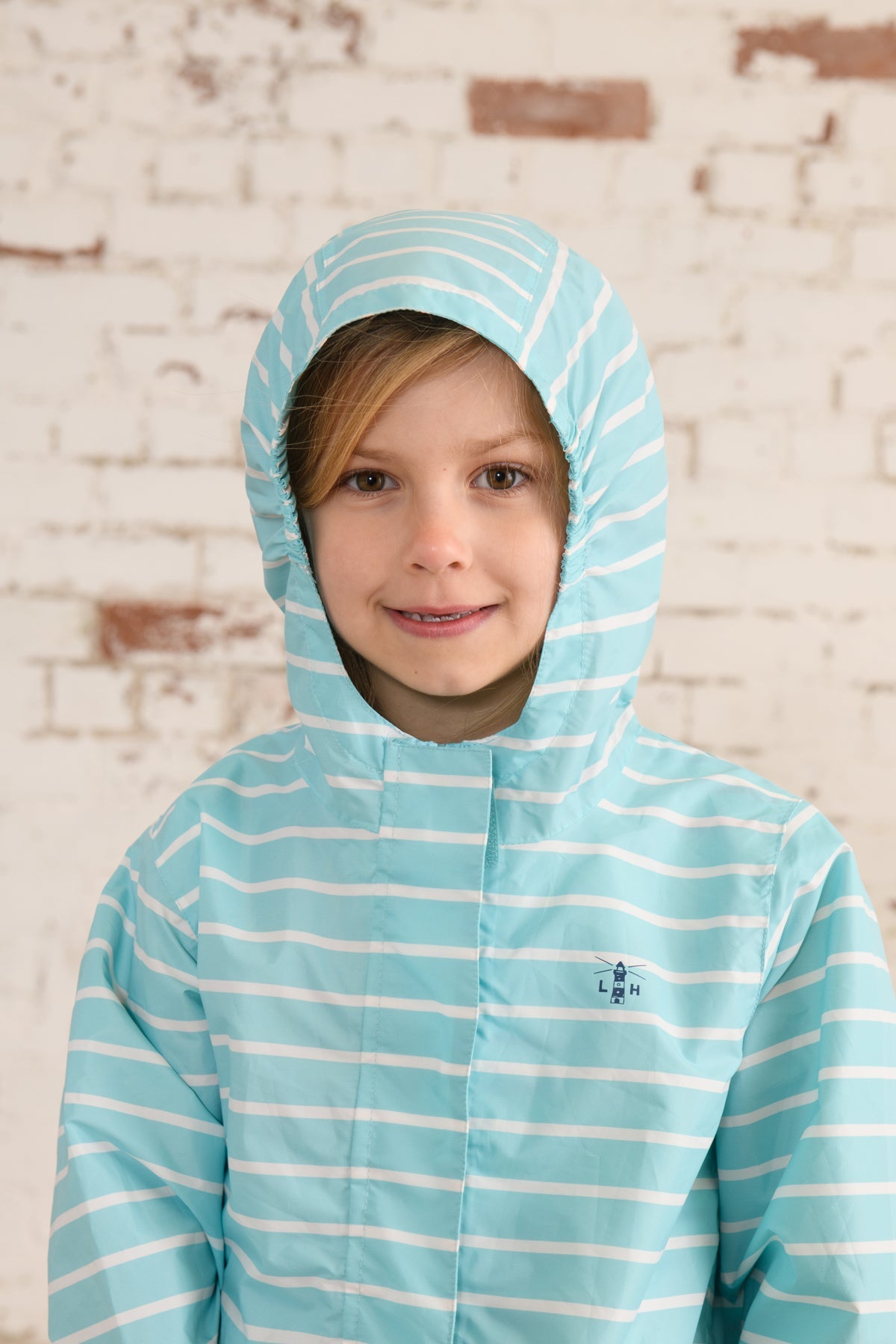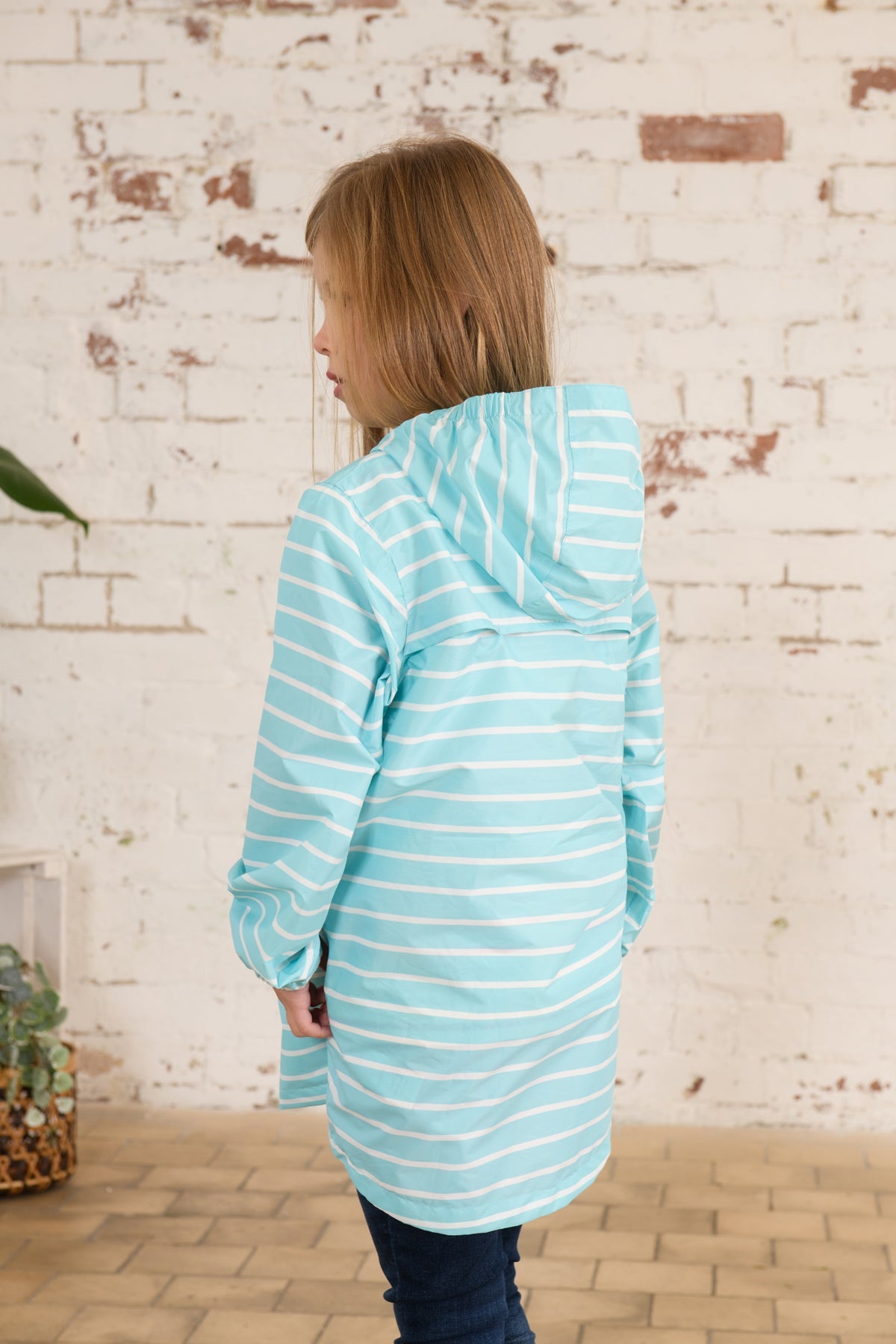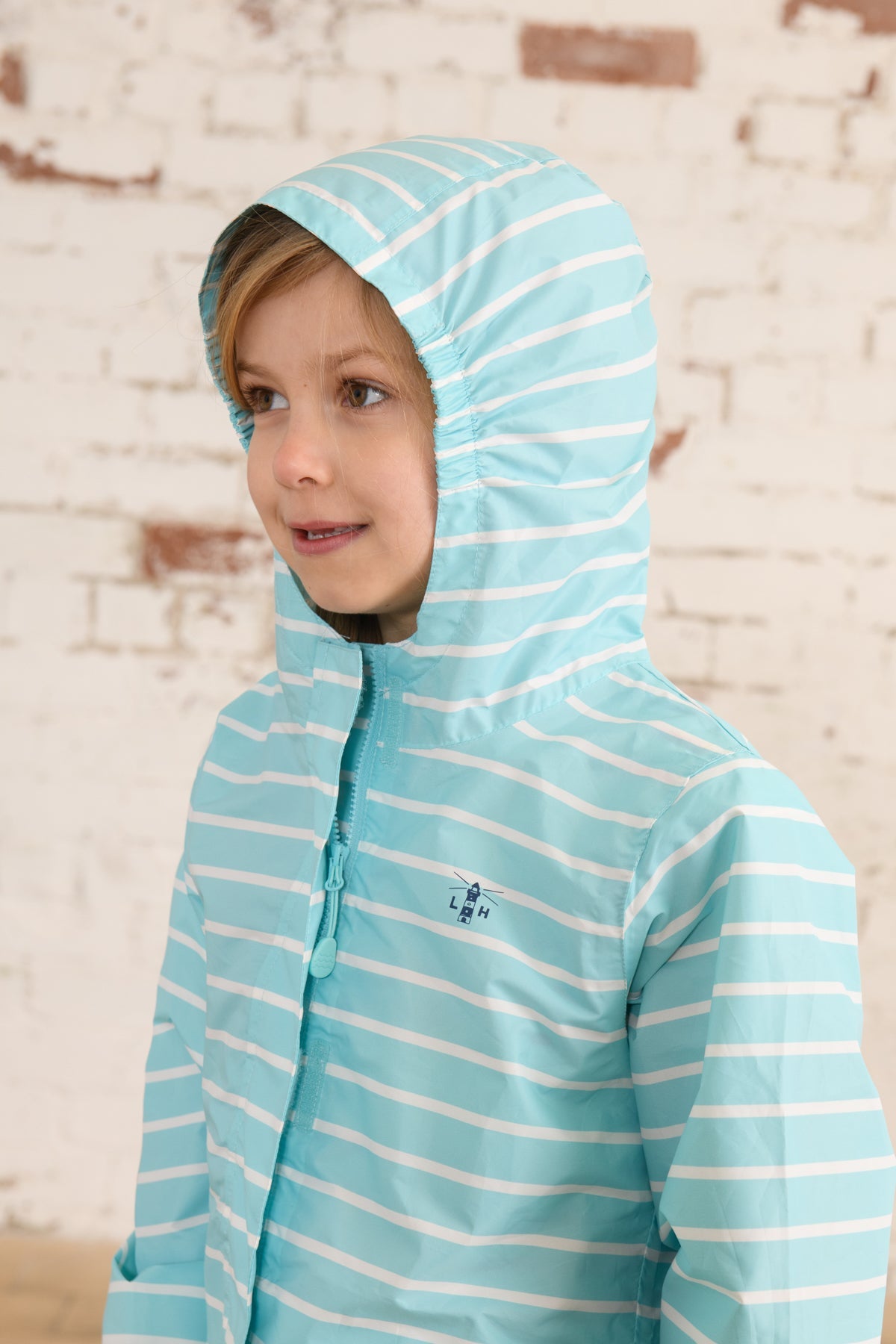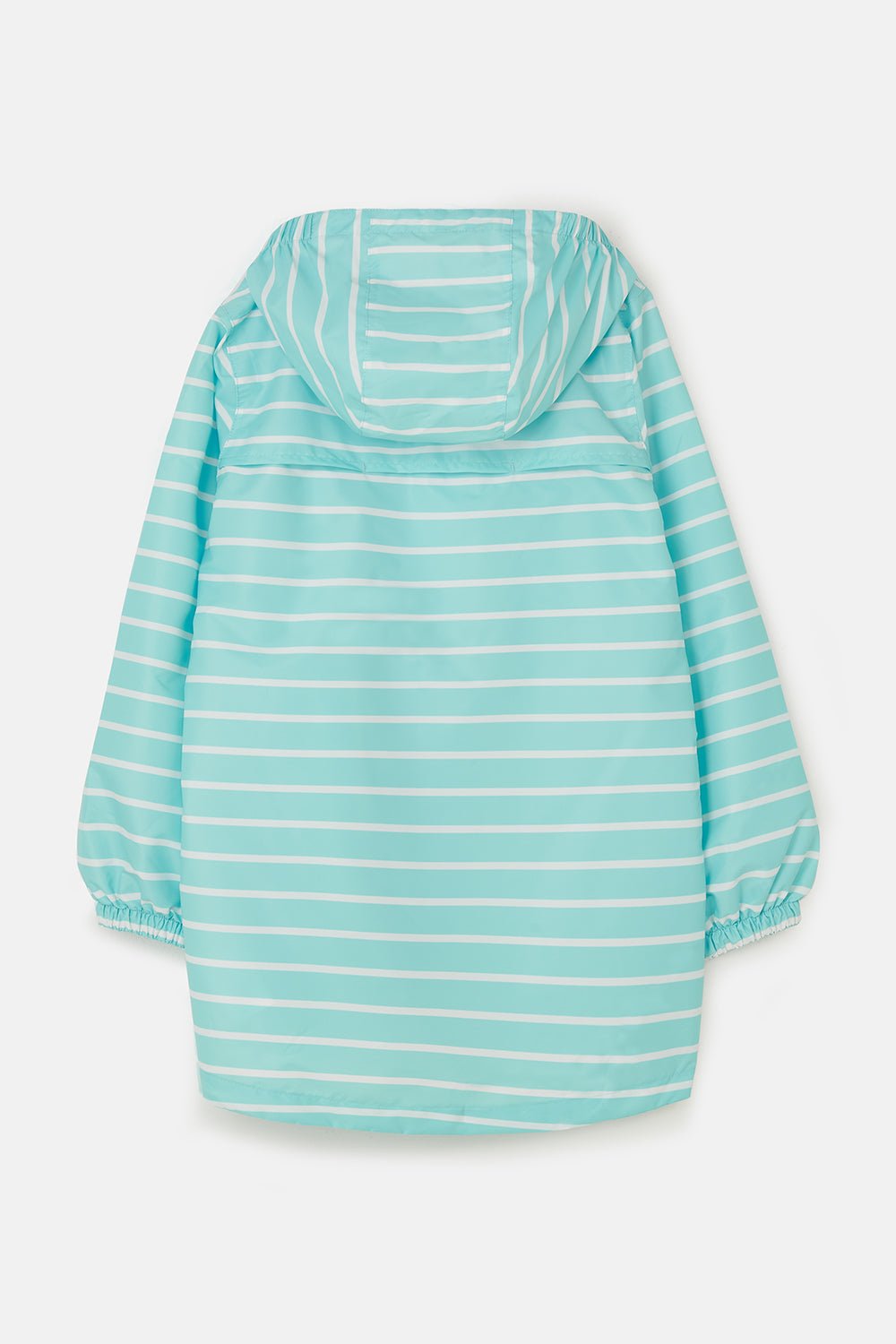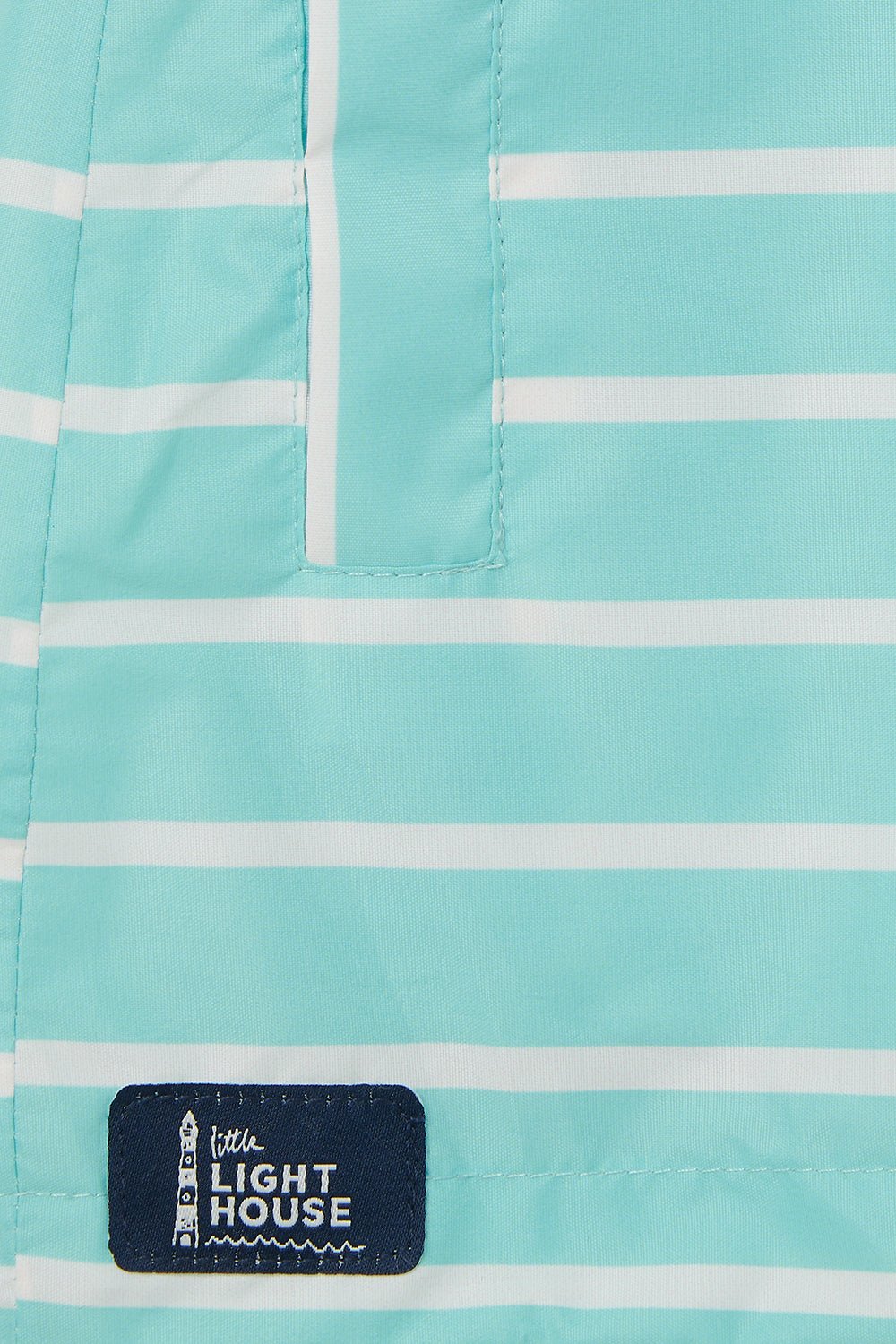 Cara Kids Rain Parka - Soft Turquoise Stripe
Free UK Delivery over £35

30 Day Free UK Returns/Exchanges

Fast International Shipping

2 Year Guarantee
Product Description
A packable lightweight waterproof parka.

Inspired by our ladies' version, we introduce Cara Kids' Parka, the perfect mac for sunshine and showers. Packing into its own pocket, it's easily stowed away when you are out and about. Cara will be there for you when you need it!
You'll have tried and tested waterproof protection, with fully waterproof fabric, taped seams and an integral hood. But importantly Cara is so lightweight you will have none of the burden of carrying a heavy jacket or coat, and it's breathable too!
Ideal for school or nursery, summer outings or as a holiday standby, the two front pockets with velcro close, add a extra detail to keep any small mementos safe. Navy Floral tweaks a colour classic with a floral motif, whilst Soft Turquoise Stripe brings a bright and breezy look to the season.
Details
Waterproof (3000mm)
Breathable (3000gsm)
Windproof
Packs into the pocket
Fully taped seams
Lightweight polyester outer fabric
Front zip
2 front welt pockets with Velcro close
Machine washable
Measurements
| STYLE | Size | Chest (cms) | Waist (cms) | Length (cms) | Sleeve (cms) |   |
| --- | --- | --- | --- | --- | --- | --- |
| Kids Cara | 1/2yrs | 68 | 66 | 46 | 38 | from HPS to cuff |
|   | 2/3yrs | 72 | 70 | 50 | 41 |   |
|   | 3/4yrs | 75 | 73 | 54 | 44 |   |
|   | 4/5yrs | 78 | 76 | 56 | 47 |   |
|   | 5/6yrs | 80 | 78 | 58 | 50 |   |
|   | 6/7yrs | 82 | 80 | 60 | 53 |   |
|   | 7/8yrs | 84 | 82 | 62 | 56 |   |
|   | 9/10yrs | 86 | 84 | 66 | 59 | |
Shipping & Returns
FREE UK DELIVERY over £35

FREE 30 DAY RETURNS / Exchanges UK & Ireland
NEXT DAY DELIVERY
UK Express 1-2 Day Service — £5.95
Special Delivery Guaranteed — £8.95
Order before 2pm Monday to Thursday or 1pm Friday.
No weekend service.
INTERNATIONAL EXPRESS with DHL Available
INTERNATIONAL RETURNS with ZigZag Available