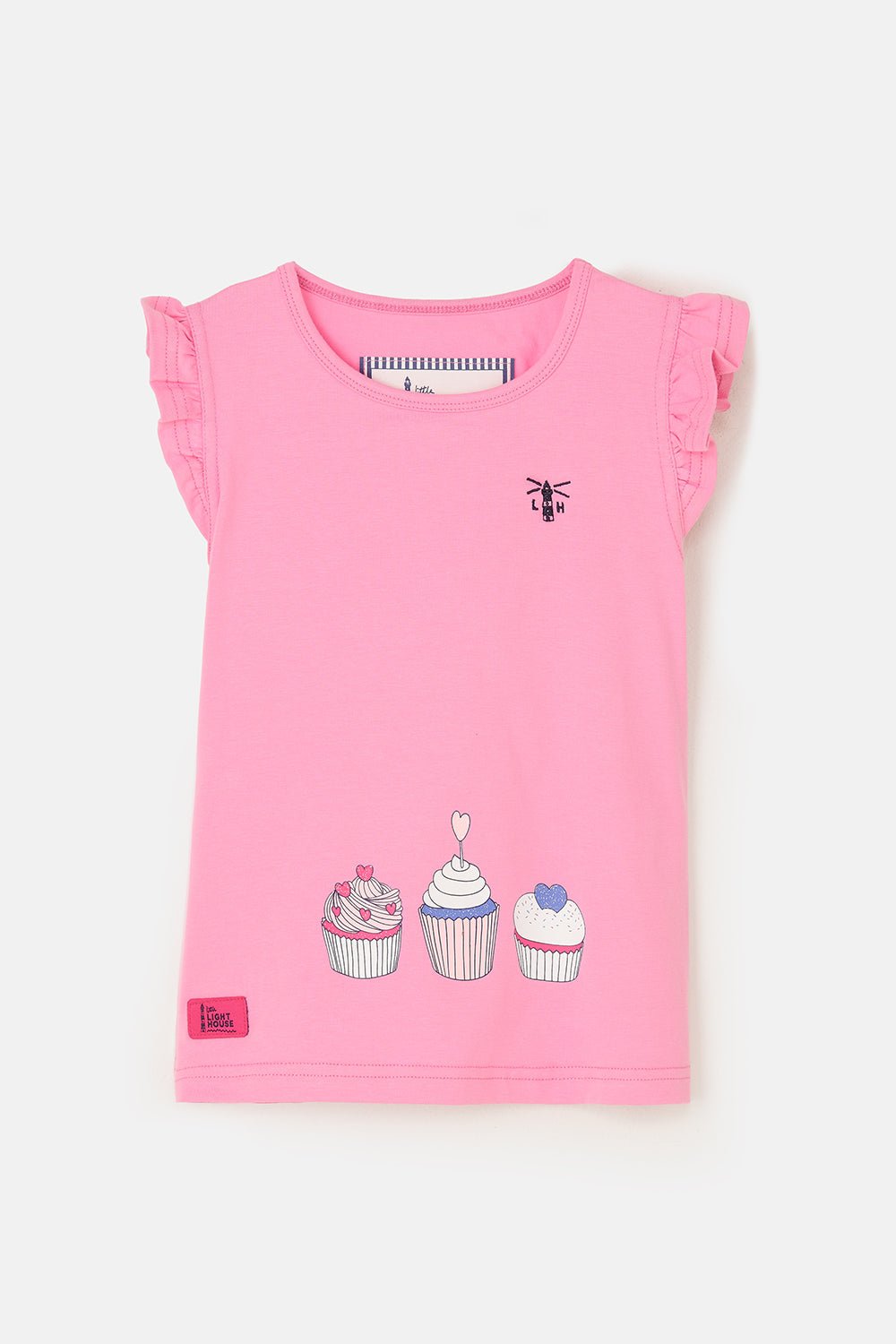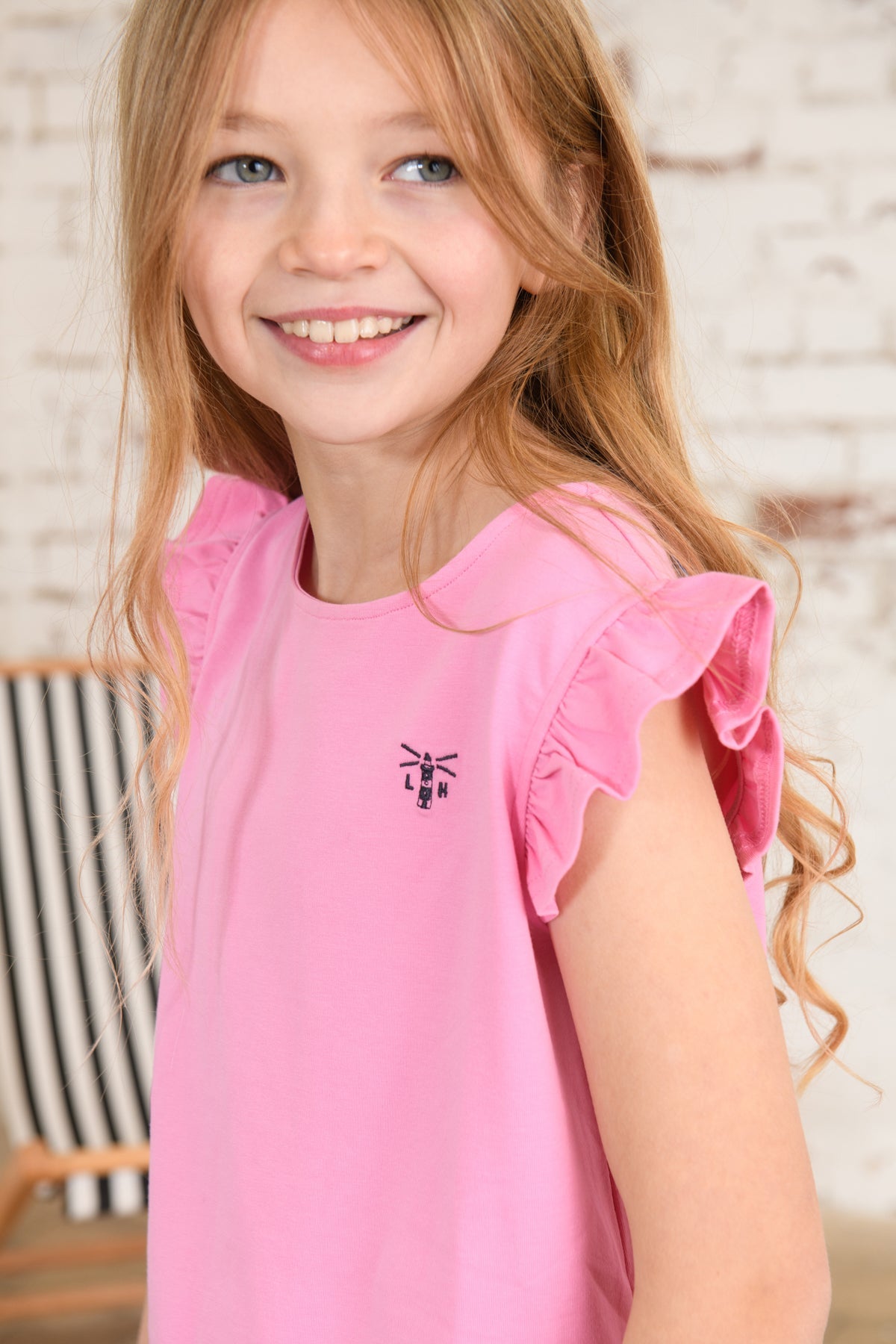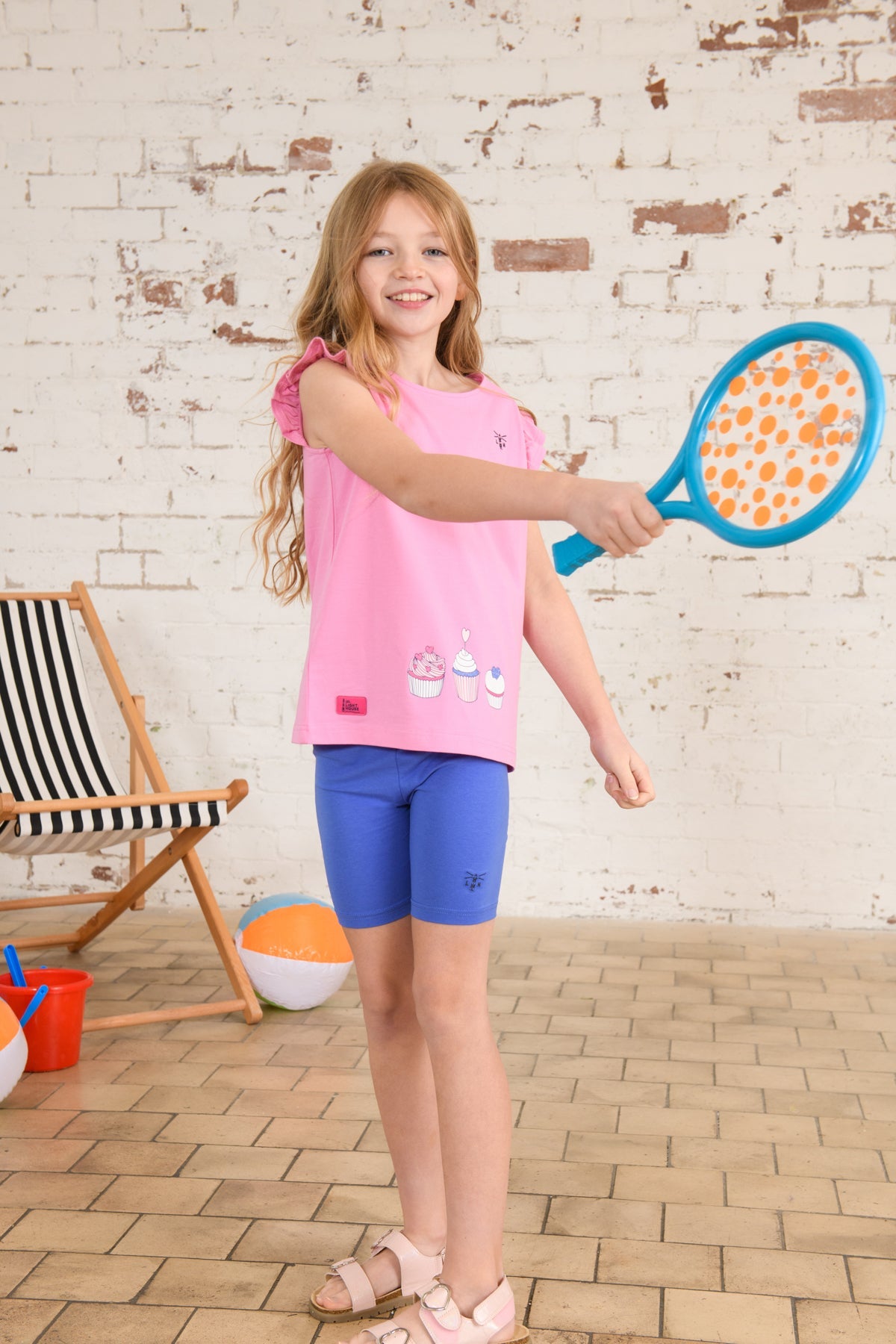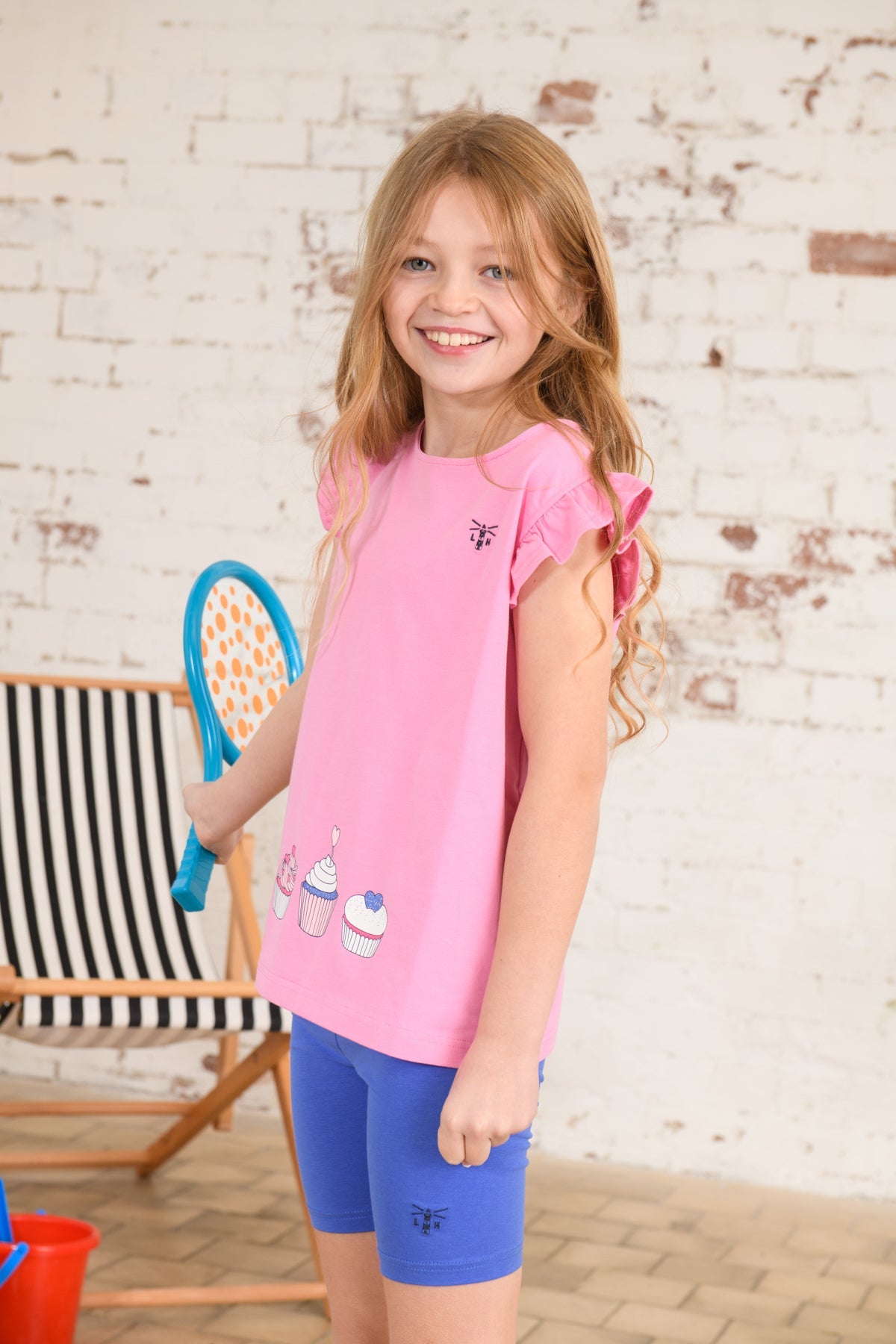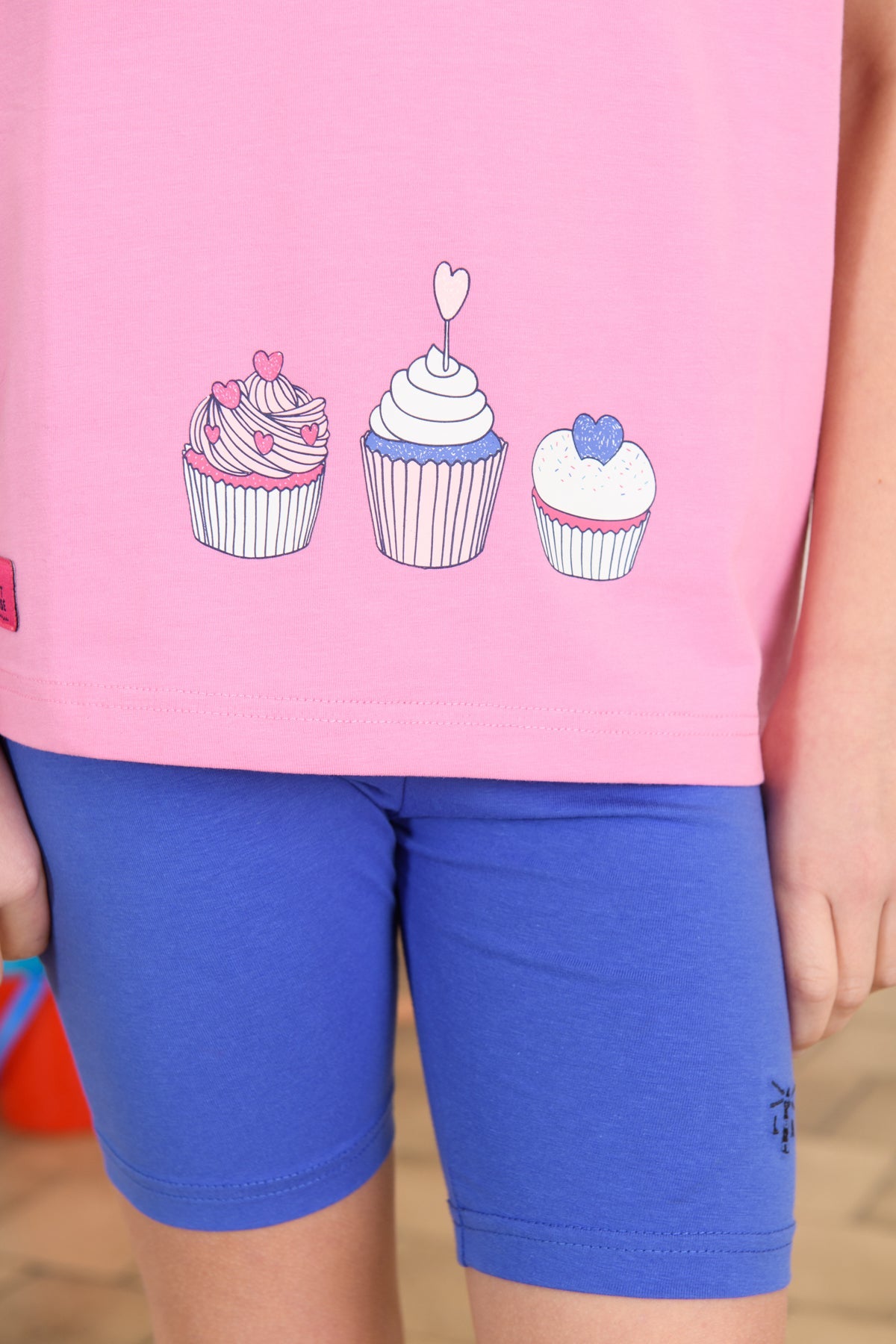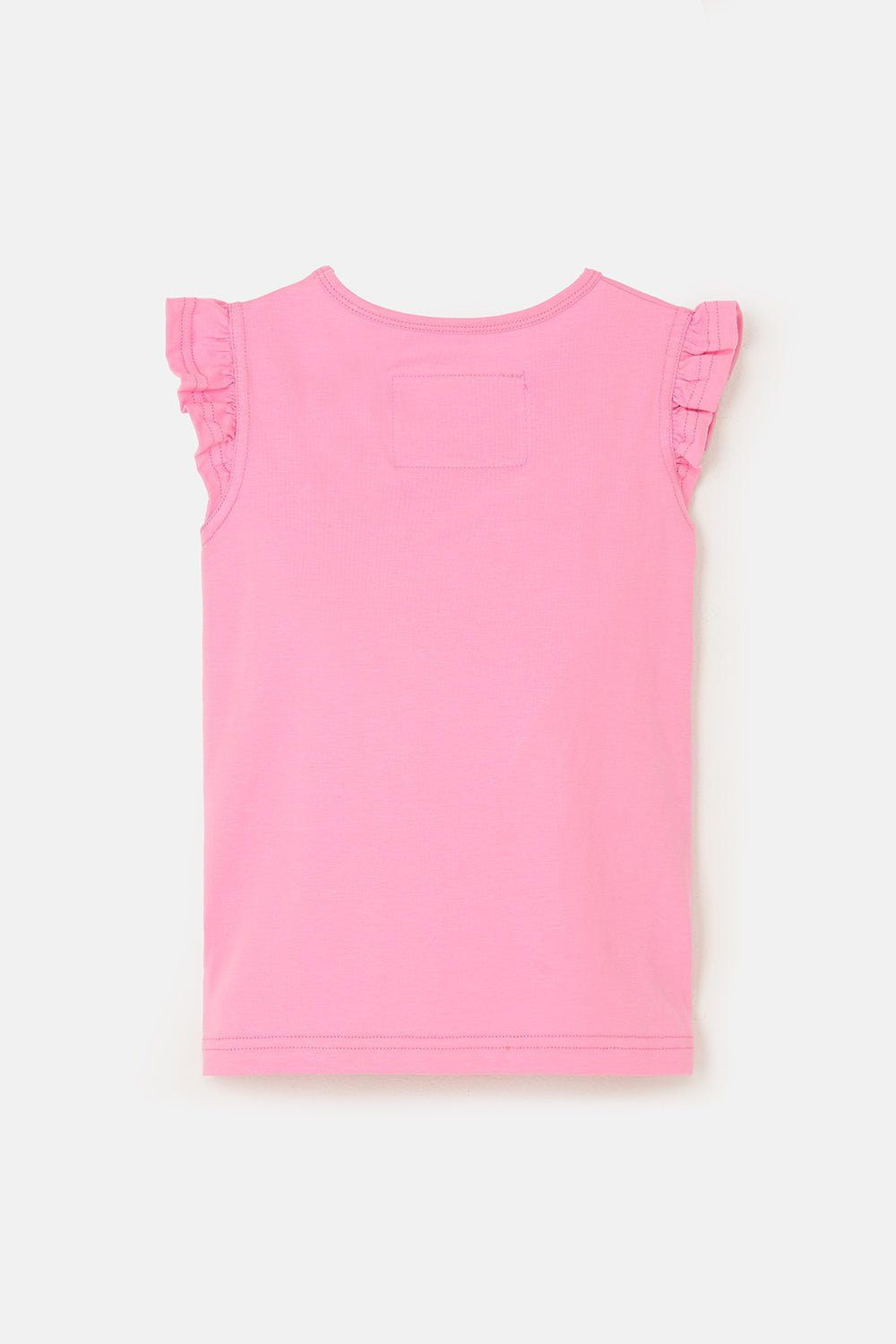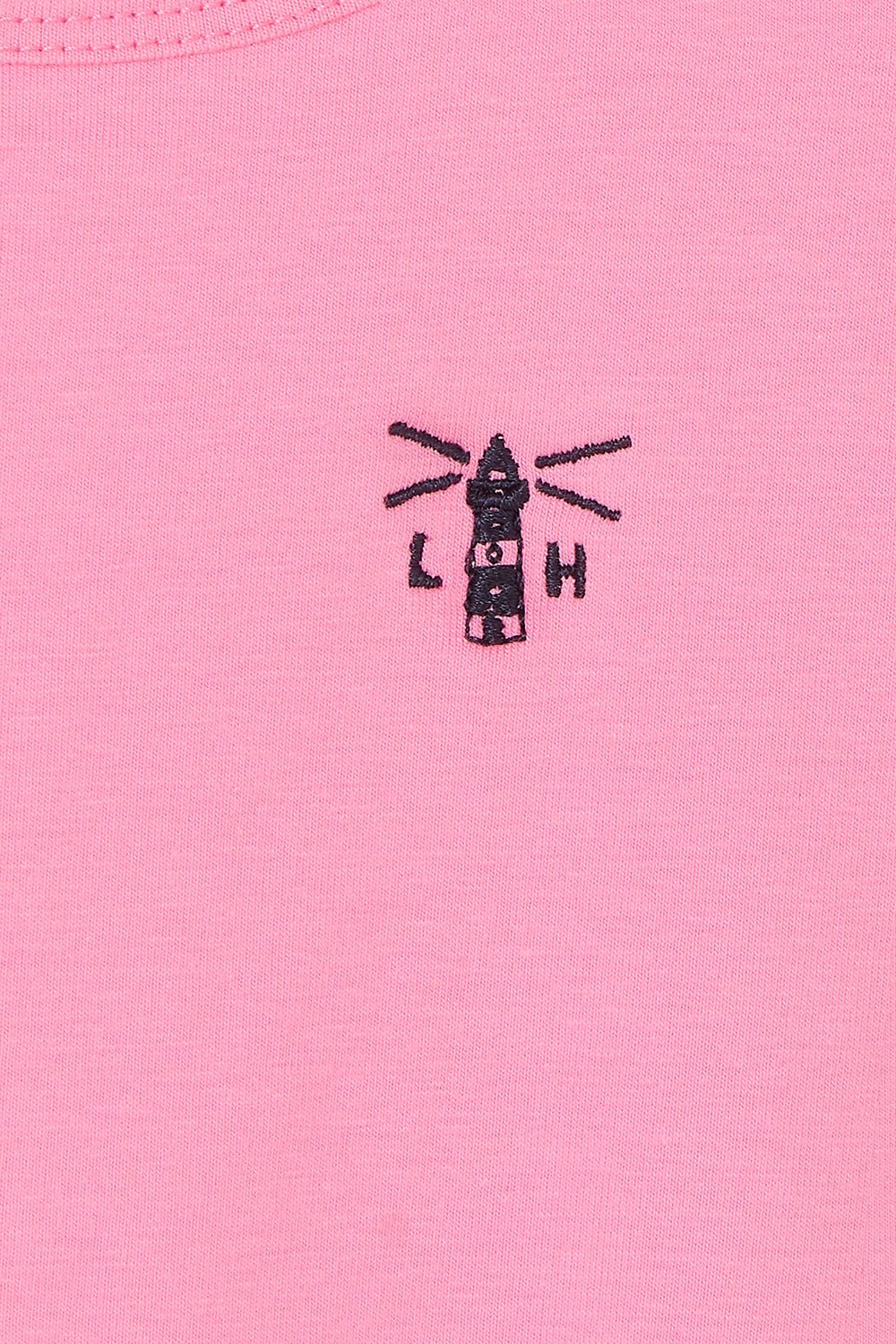 Causeway Swing Tee - Cupcake Print
Free UK Delivery over £35

30 Day Free UK Returns/Exchanges

Fast International Shipping

2 Year Guarantee
Product Description
A cotton rich, crew neck tee with ruffle trim detail.
Joining our ever popular Causeway range, the Swing Tee takes the basic t-shirt and mixes a classic style with fun designs.
Choose from the appetising Cupcake or Ice cream prints, perfect for a seaside sojourn, or the versatile Pink Purple Stripe. Useful for layering up in cooler weather, these tees are appealing enough to be the star of any show, enhanced with a pretty ruffle trim detail.
Details
95% Cotton/ 5% Spandex
Crew neck
Ruffle trim detail
Fabric weight 200g
Machine washable
Measurements
| UK SIZE | CHEST (CMS) | LENGTH (CMS) | SLEEVE (CMS) | WAIST (CMS) |
| --- | --- | --- | --- | --- |
| 1/2yrs | 62 | 35 | 3 | 64 |
| 2/3yrs | 64 | 37 | 3 | 66 |
| 3/4yrs | 66 | 40 | 3 | 68 |
| 4/5yrs | 68 | 41 | 3 | 70 |
| 5/6yrs | 70 | 42 | 3 | 72 |
| 6/7yrs | 72 | 43 | 3 | 74 |
| 7/8yrs | 74 | 46 | 3 | 76 |
Shipping & Returns
FREE UK DELIVERY over £35

FREE 30 DAY RETURNS / Exchanges UK & Ireland
NEXT DAY DELIVERY
UK Express 1-2 Day Service — £5.95
Special Delivery Guaranteed — £8.95
Order before 2pm Monday to Thursday or 1pm Friday.
No weekend service.
INTERNATIONAL EXPRESS with DHL Available
INTERNATIONAL RETURNS with ZigZag Available