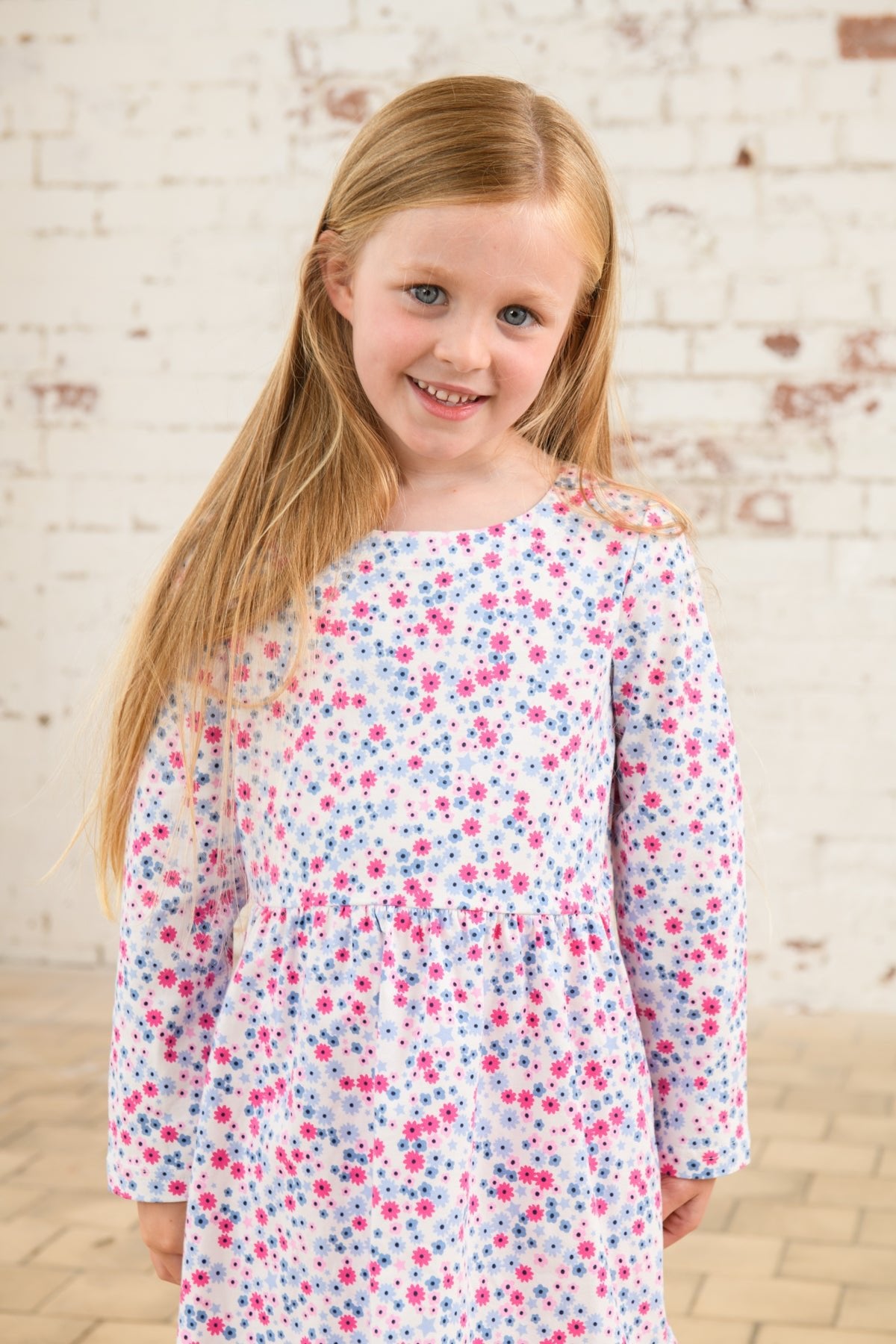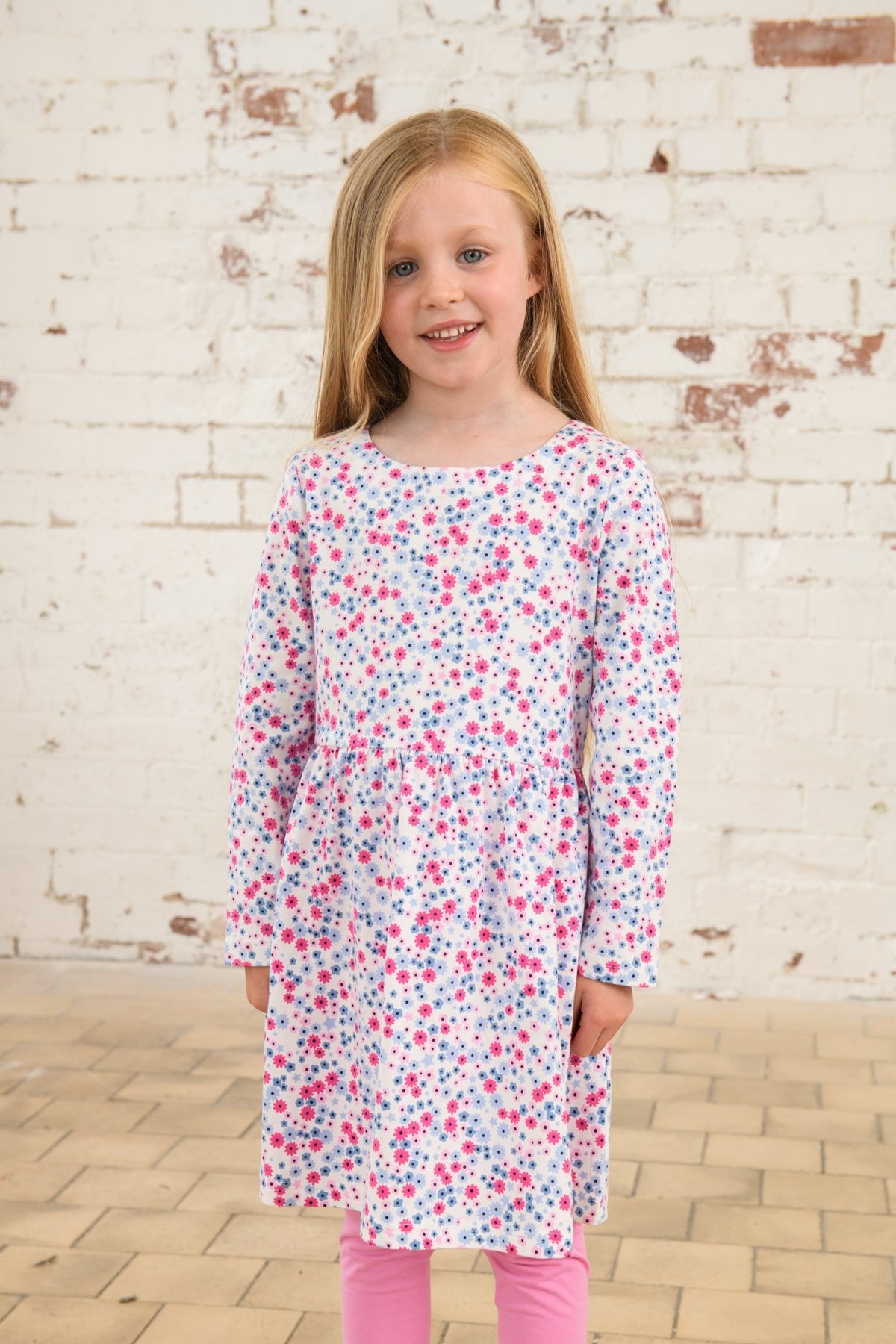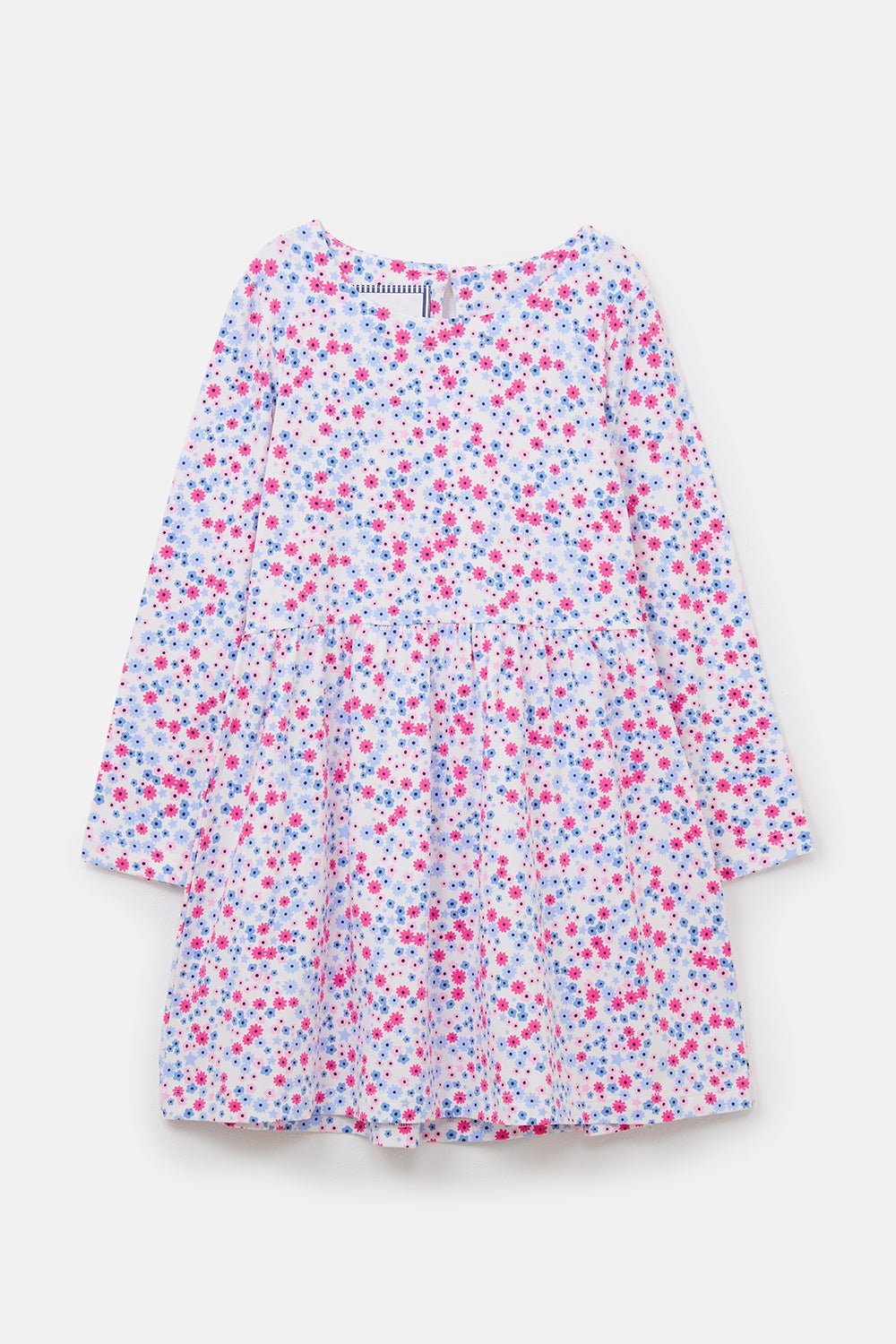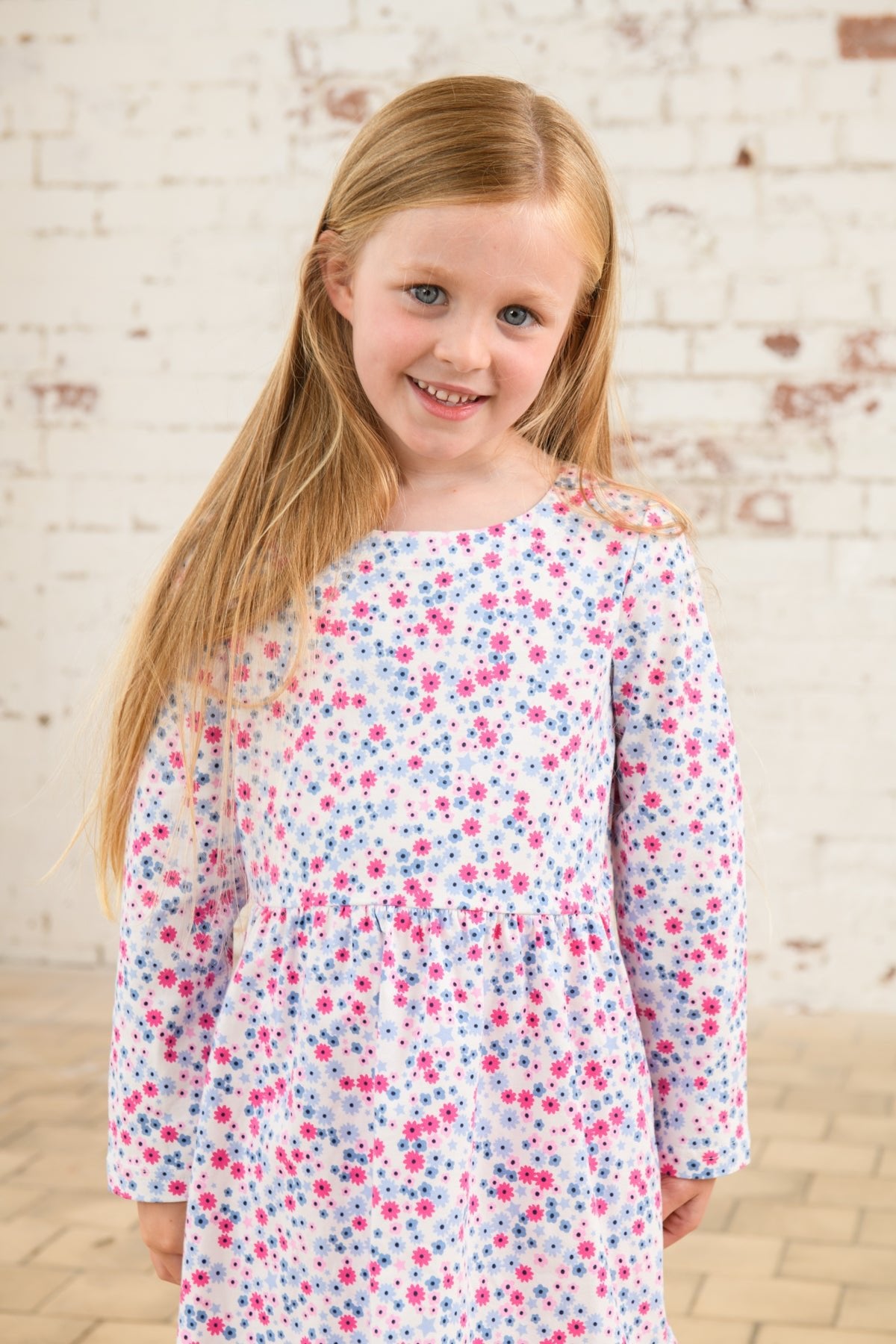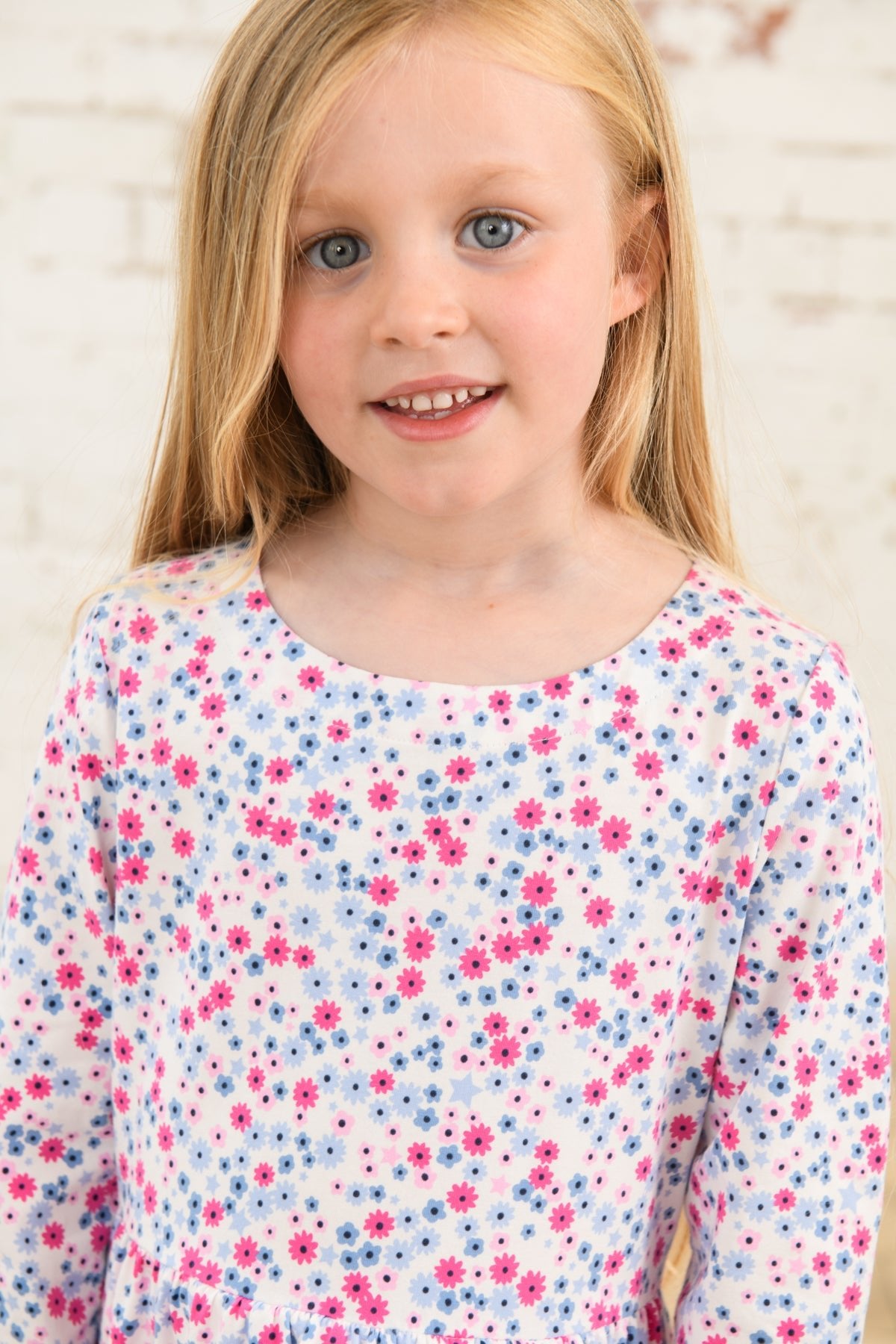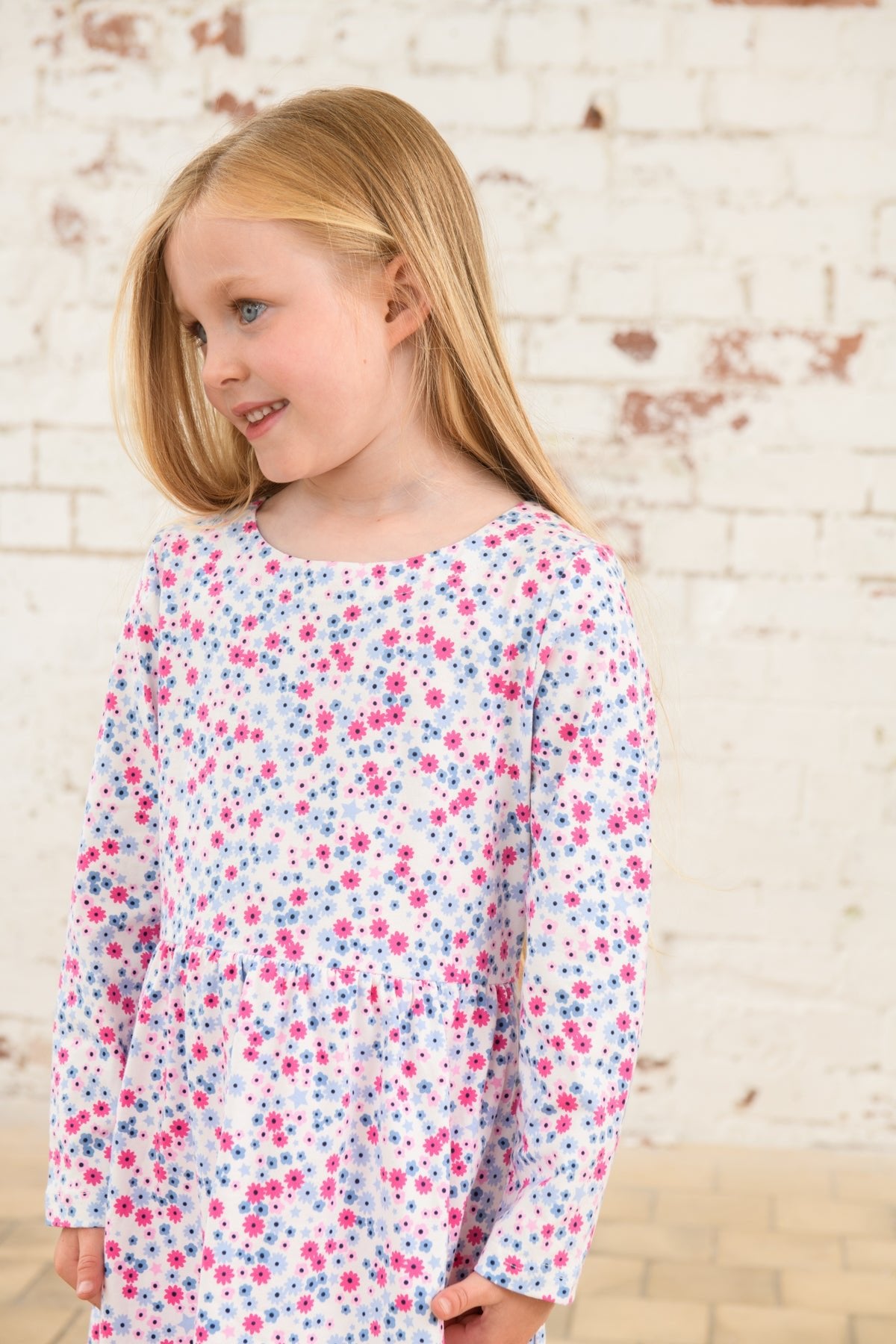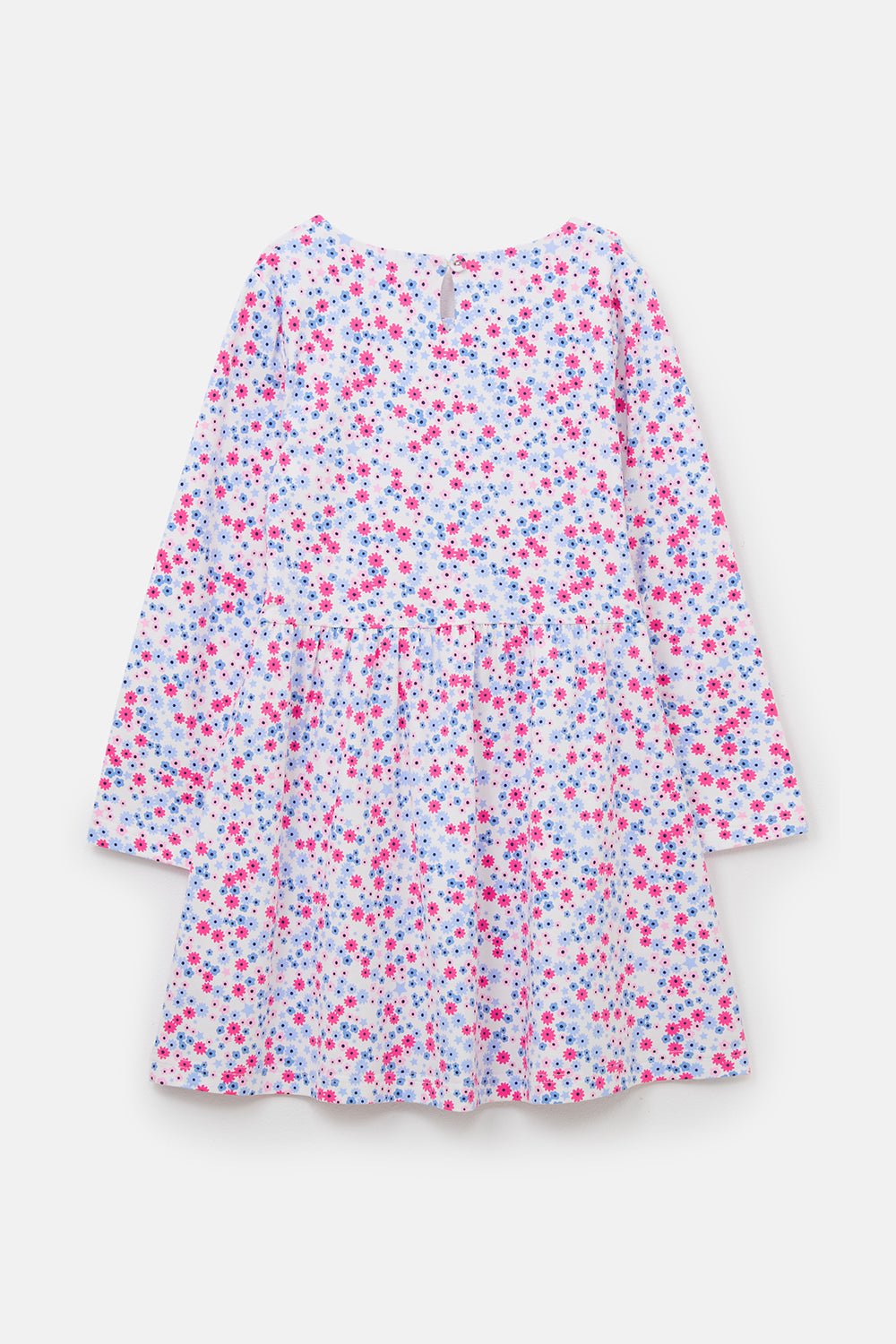 Ellie Dress - Pink Blue Floral
Free UK Delivery over £35

30 Day Free UK Returns/Exchanges

Fast International Shipping

2 Year Guarantee
Product Description
A soft cotton stretch dress in a long-sleeved style.
Our Ellie Dress is perfect for fun and comfort! This pink and blue floral dress is ideal for your active little one, with its playful style and the soft cotton jersey ensuring no starch or stiffness!
This will be the star of any birthday party, social occasion or shopping expedition. Layer up during the comfort months, for a soft base under heavier pieces.
Part of our Girls' Dresses & Tunic collection.
Details
95% Cotton 5% Elastane
Machine washable / Tumble dry on a low heat / Iron on low heat
Measurements
| Size | Chest (cms) | Waist (cms) | Length (cms) | Sleeve (cms) |
| --- | --- | --- | --- | --- |
| 1/2yrs | 60 | 57 | 52.5 | 33 |
| 2/3yrs | 62 | 60 | 54.5 | 36.5 |
| 3/4yrs | 63 | 61 | 56.5 | 38 |
| 4/5yrs | 64 | 62 | 58.5 | 39.5 |
| 5/6yrs | 66 | 63 | 62 | 41 |
| 6/7yrs | 68 | 64 | 64 | 42.5 |
| 7/8yrs | 70 | 65 | 66 | 44 |
Shipping & Returns
FREE UK DELIVERY over £35

FREE 30 DAY RETURNS / Exchanges UK & Ireland
NEXT DAY DELIVERY
UK Express 1-2 Day Service — £5.95
Special Delivery Guaranteed — £8.95
Order before 2pm Monday to Thursday or 1pm Friday.
No weekend service.
INTERNATIONAL EXPRESS with DHL Available
INTERNATIONAL RETURNS with ZigZag Available