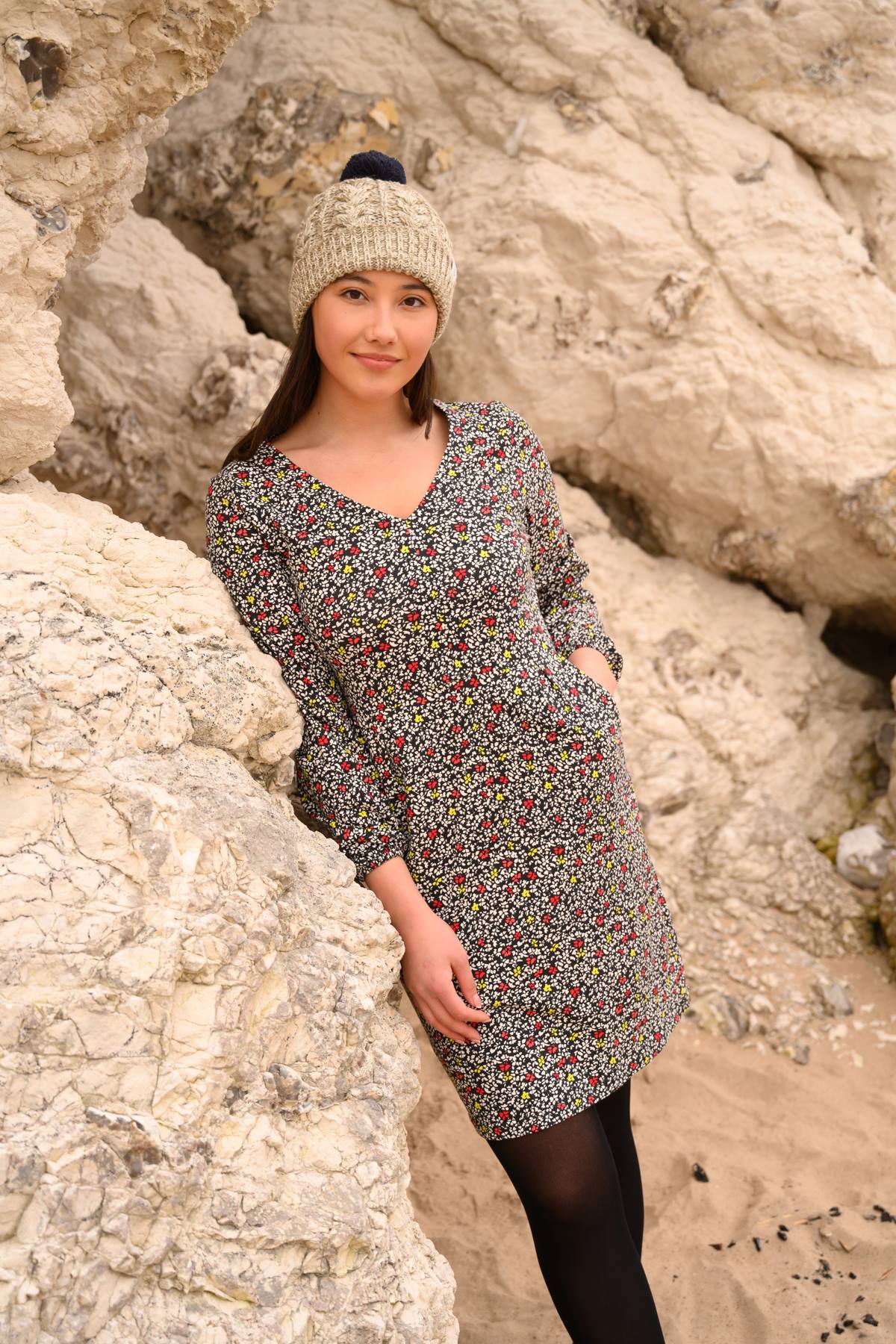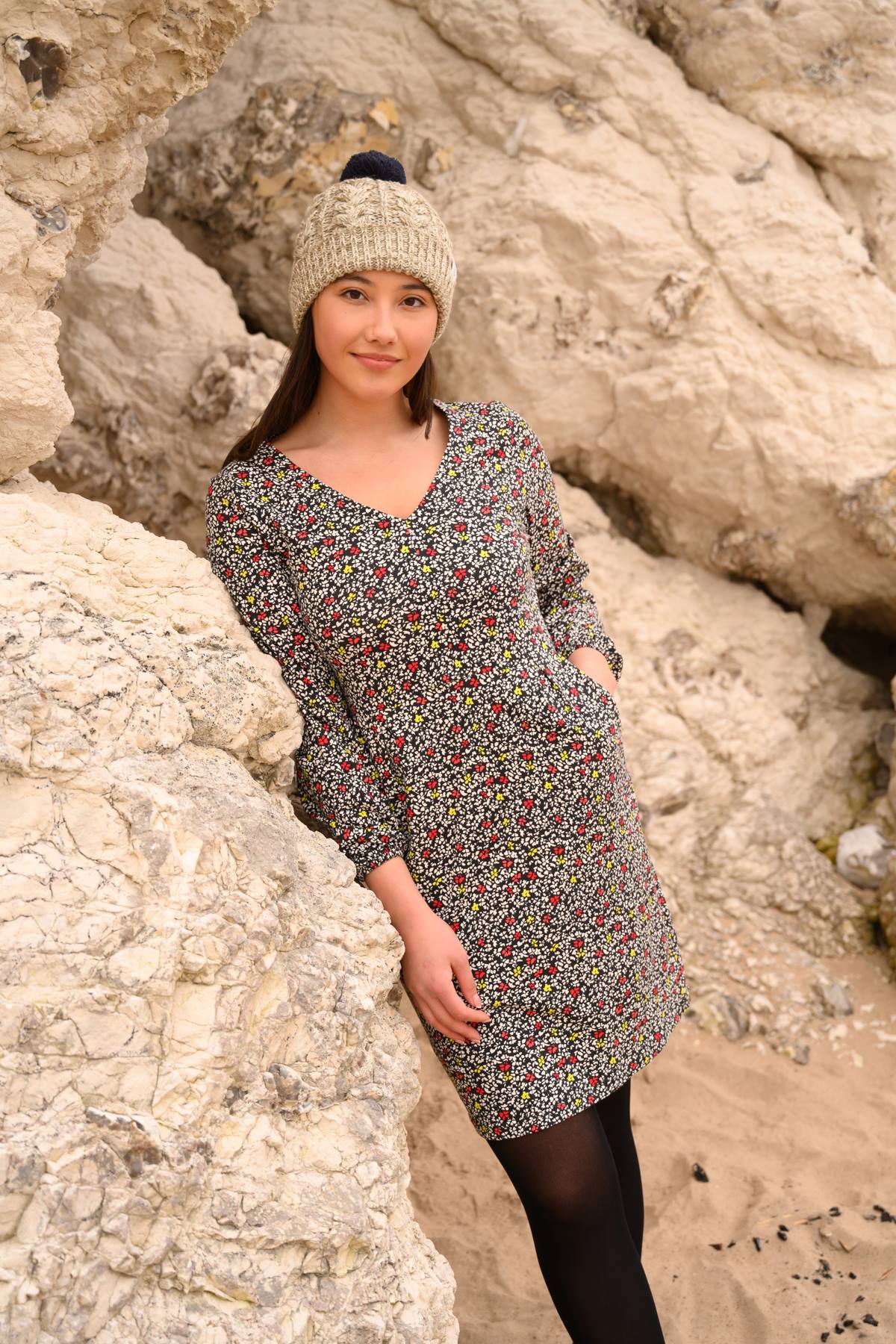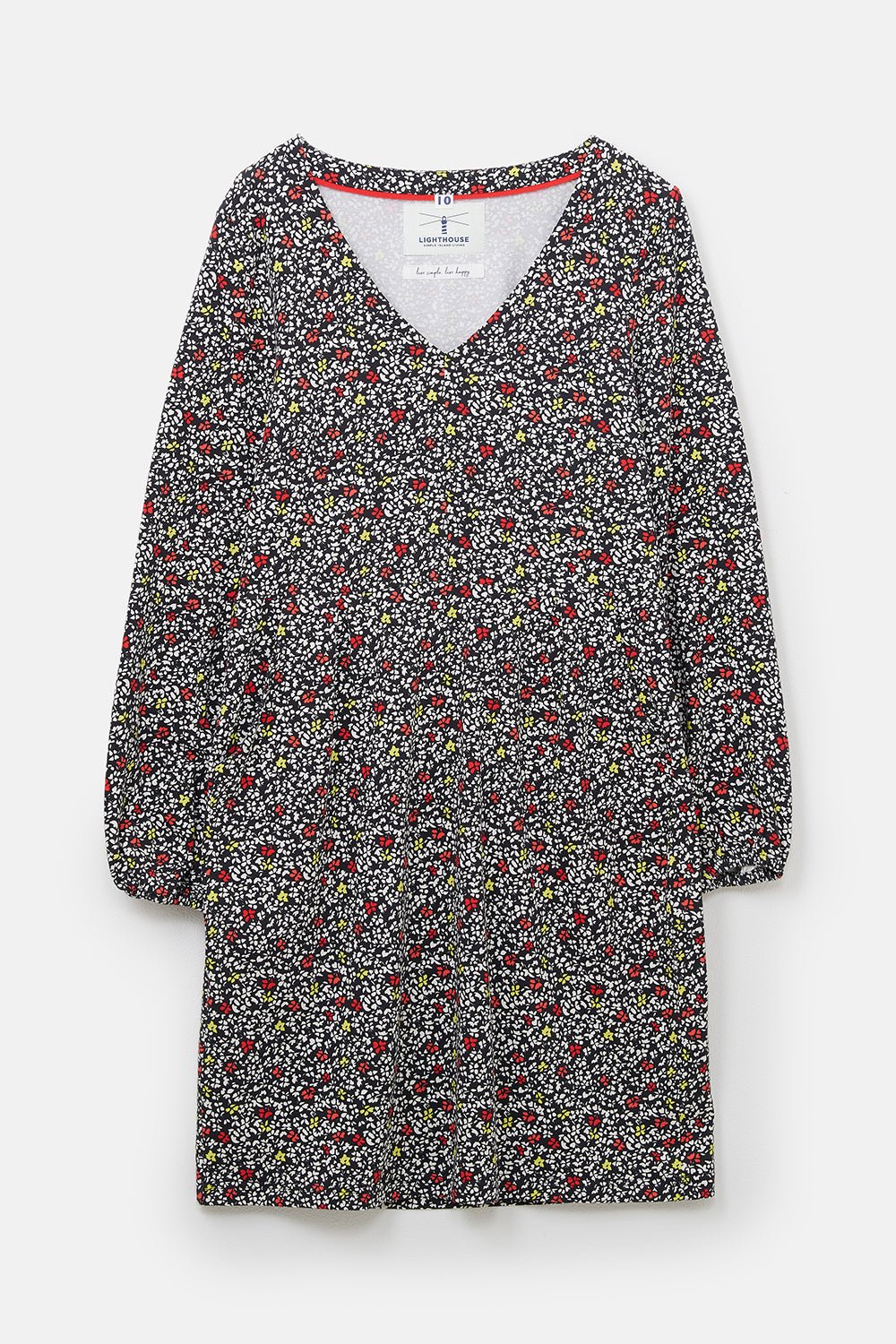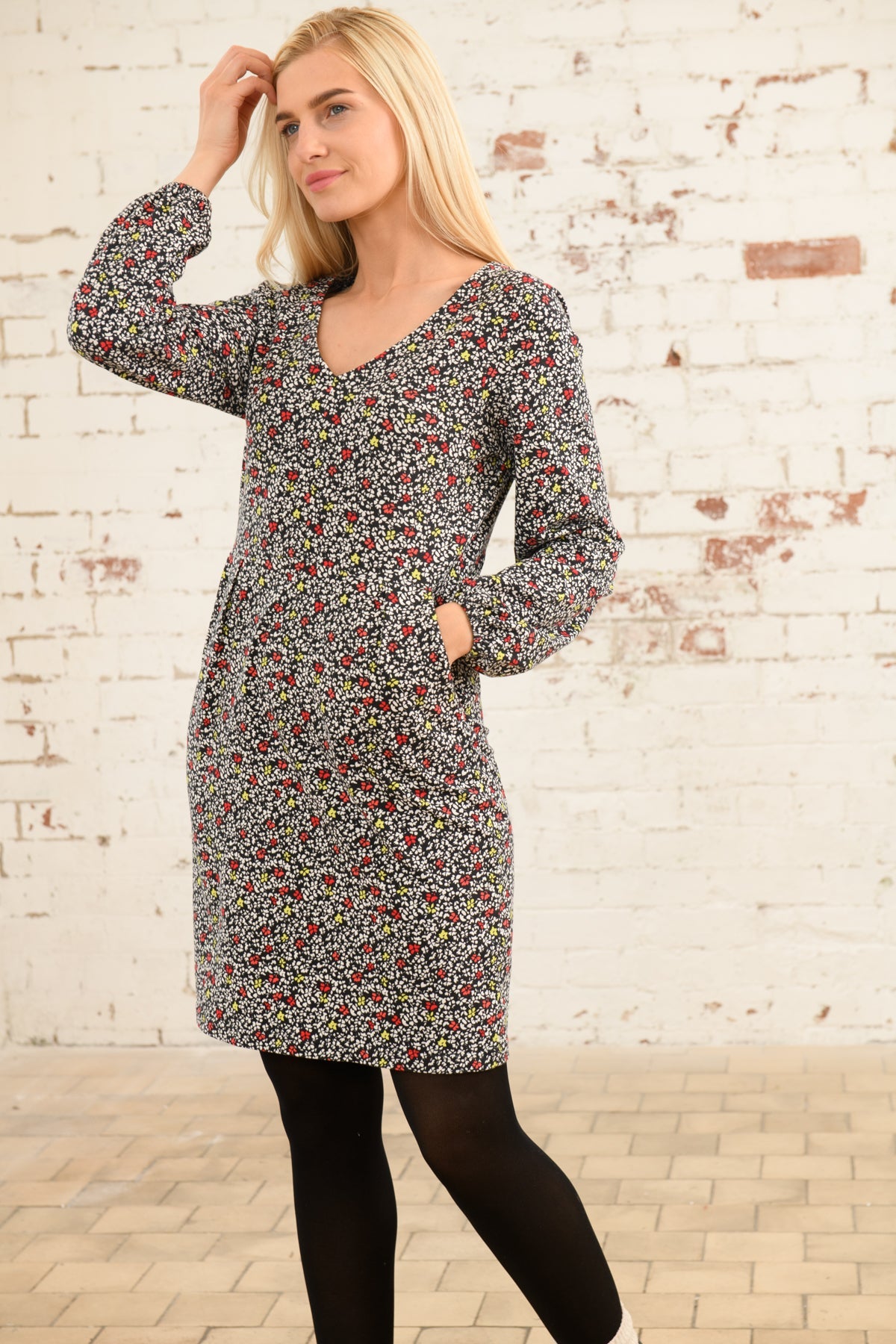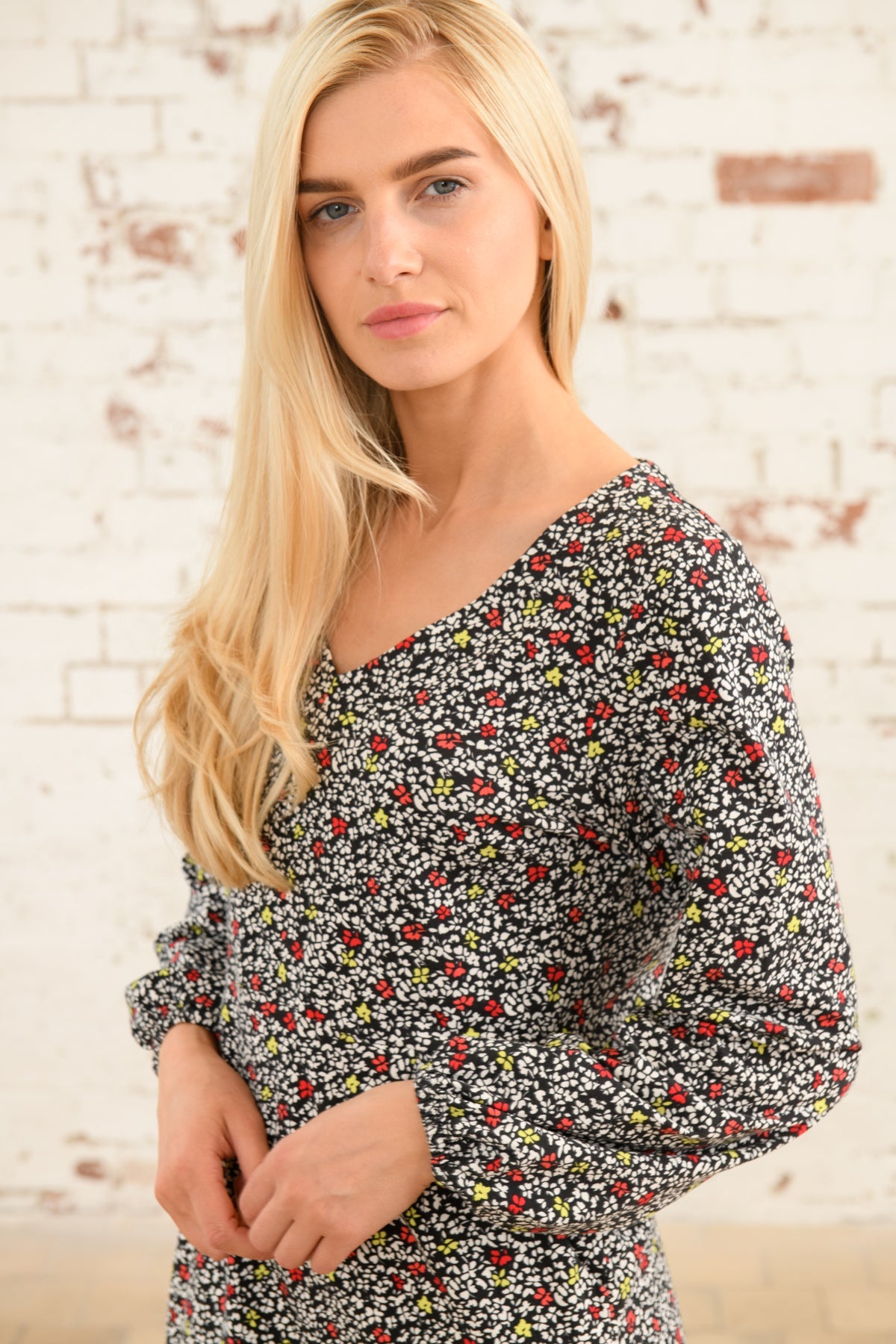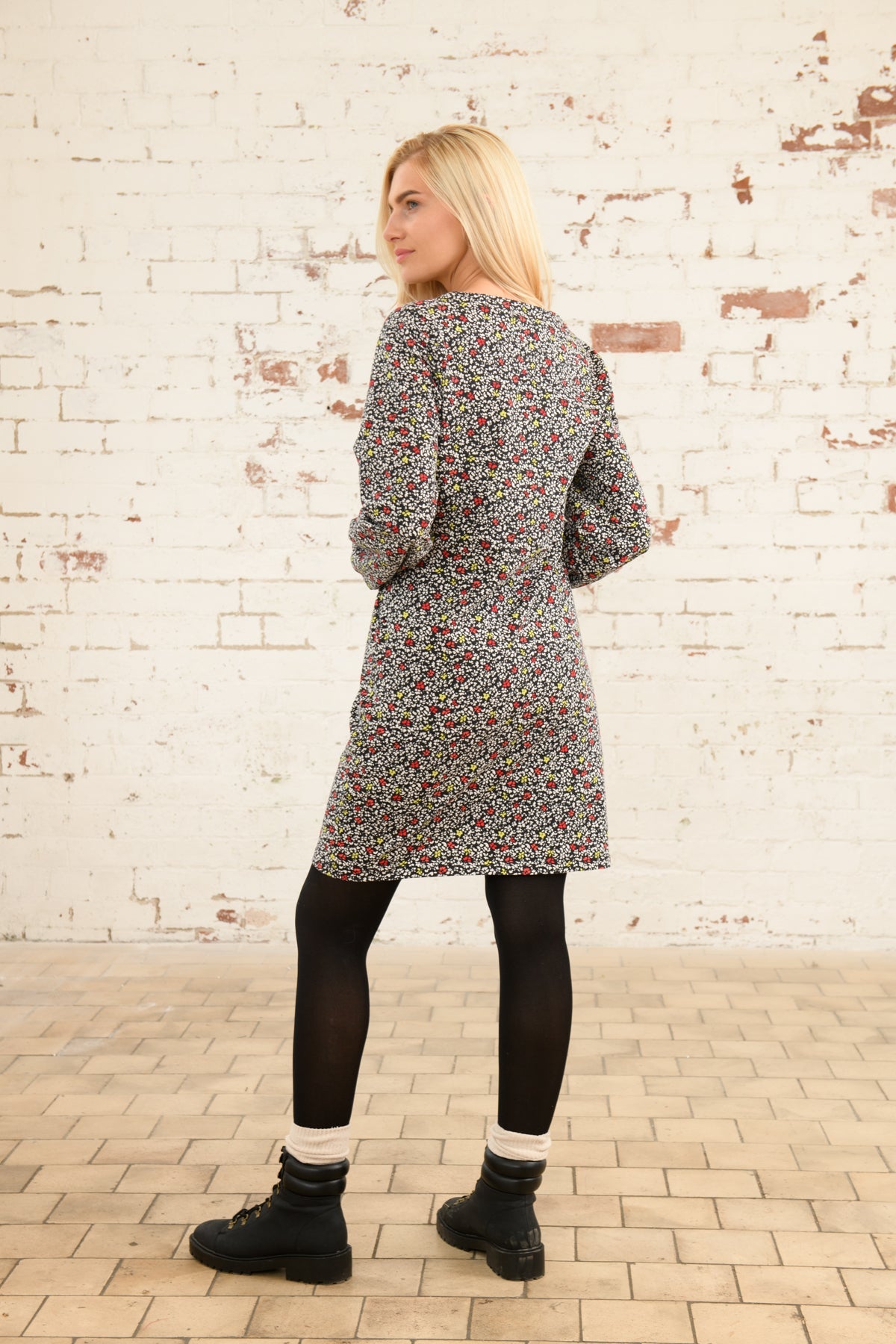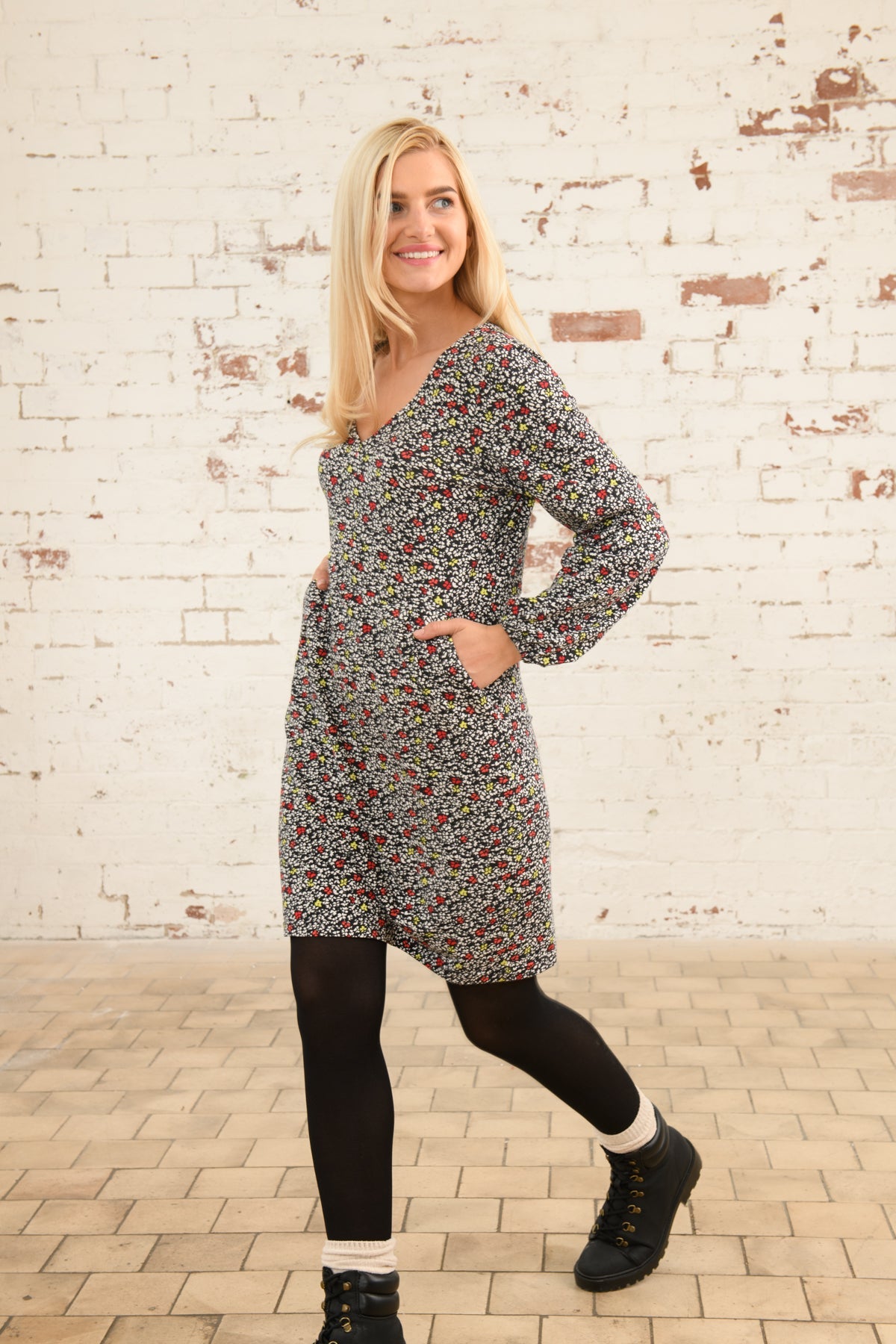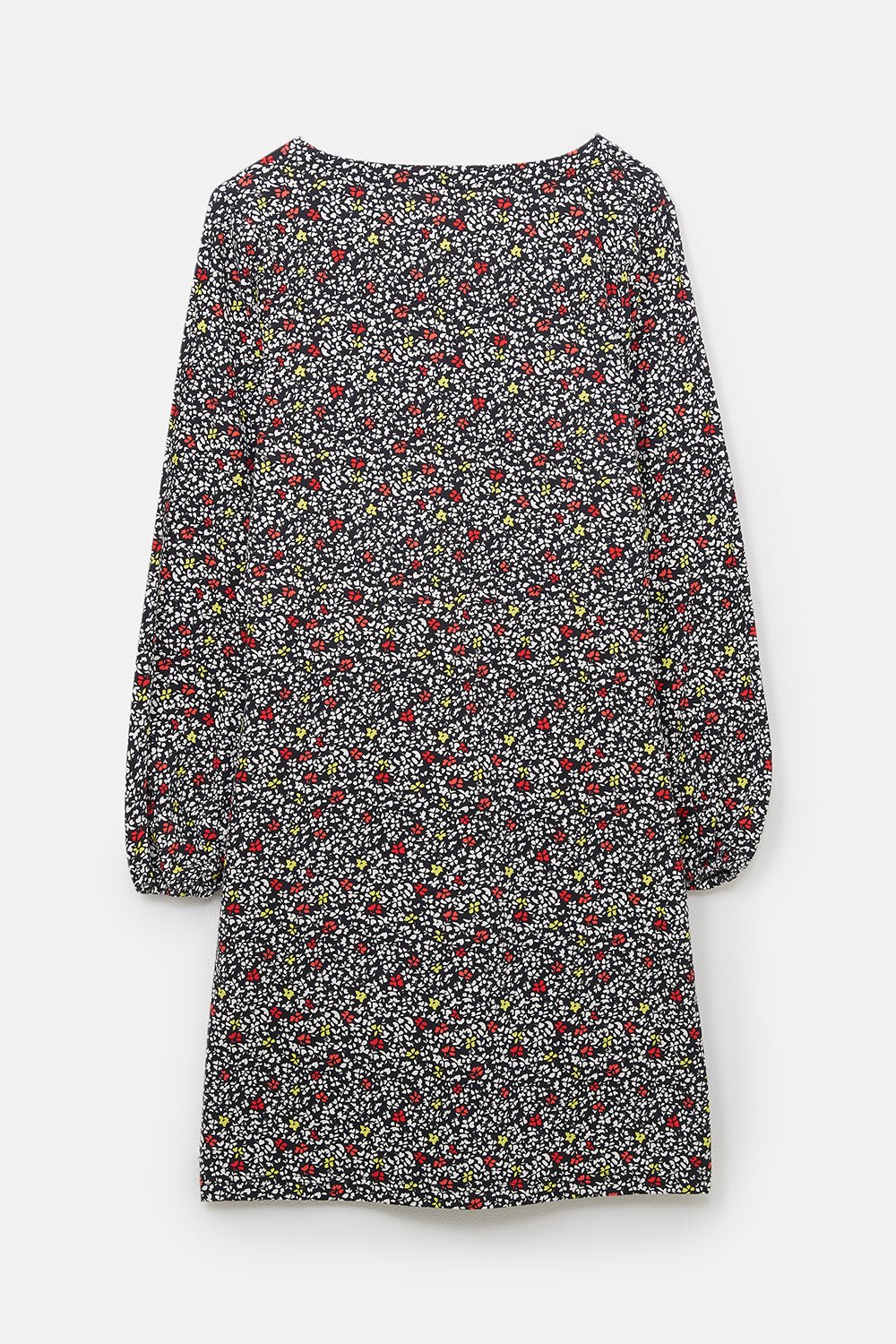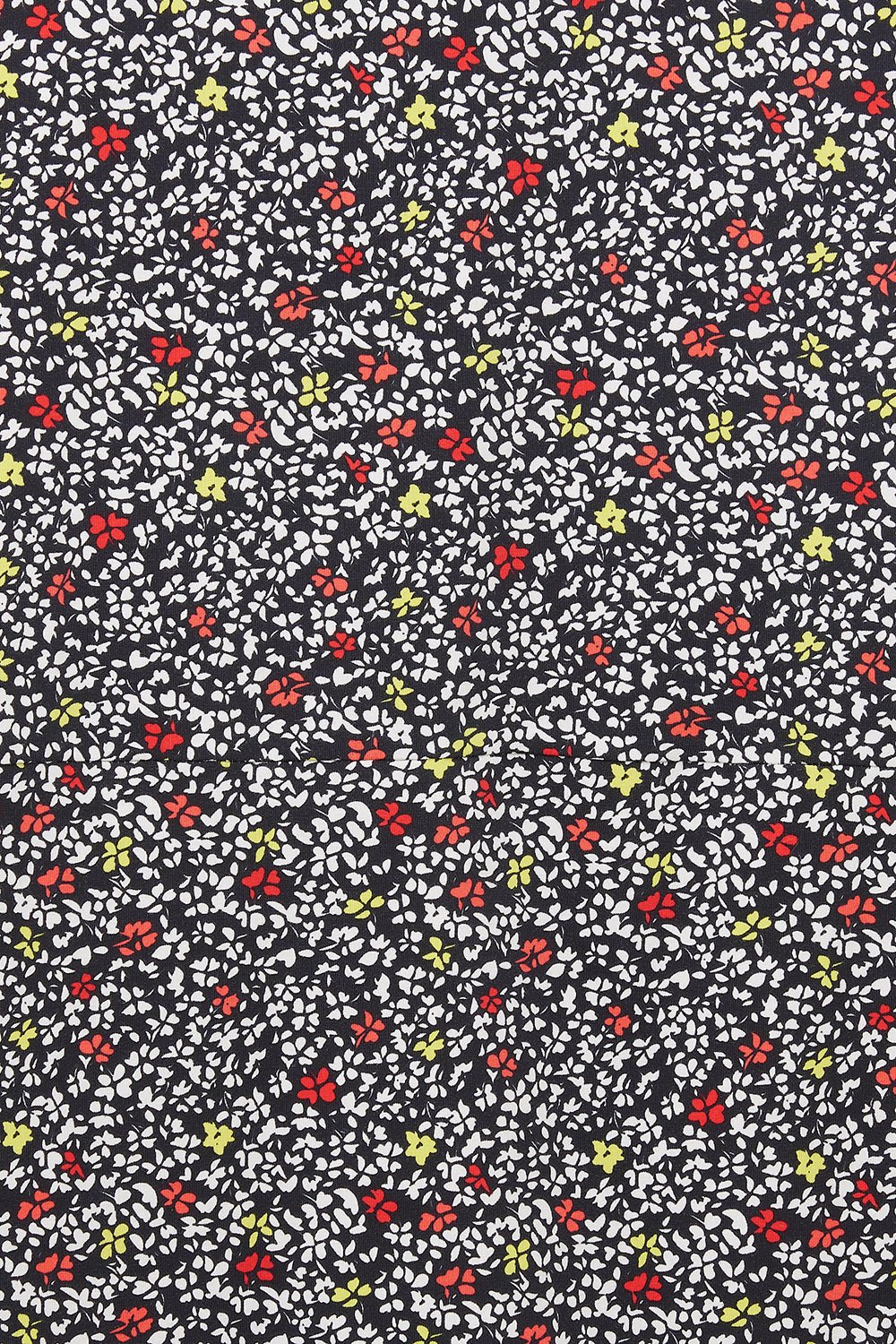 Isla Dress - Red Apple Floral
Free UK Delivery over £35

30 Day Free UK Returns/Exchanges

Fast International Shipping

2 Year Guarantee
Product Description
Cotton stretch v-neck dress.
Another for fans of dresses with pockets, Isla mixes comfort with a stylish v-neck shape, in an above-the-knee length.
Perfect as the main event at any social occasion, office attire or as a fashionable base for winter layers, this machine washable dress comes in Teal Leaf or Red Apple Floral.
What style is this dress? 
It is a v-necked design.
What length is it?

 

It is above-the-knee
Does it have pockets? Yes, it has waist pockets.
Is it machine washable? Machine washable / Tumble dry on a low heat / Iron on low heat
Details
Cotton stretch jersey, 200g
V-neck
Waist pockets
Above-the-knee length
95% Cotton 5% Elastane
Model Poppy:Height 5'8"/Size 10
Measurements
| Size | Chest (cms) | Waist (cms) | Sleeve (cms) | Length (cms) |
| --- | --- | --- | --- | --- |
| 8 | 84 | 76 | 58 | 92 |
| 10 | 88 | 80 | 59 | 94 |
| 12 | 92 | 84 | 60 | 96 |
| 14 | 96 | 88 | 61 | 98 |
| 16 | 100 | 92 | 62 | 100 |
| 18 | 104 | 96 | 63 | 102 |
| 20 | 106 | 100 | 64 | 104 |
Shipping & Returns
FREE UK DELIVERY over £35

FREE 30 DAY RETURNS / Exchanges UK & Ireland
NEXT DAY DELIVERY
UK Express 1-2 Day Service — £5.95
Special Delivery Guaranteed — £8.95
Order before 2pm Monday to Thursday or 1pm Friday.
No weekend service.
INTERNATIONAL EXPRESS with DHL Available
INTERNATIONAL RETURNS with ZigZag Available