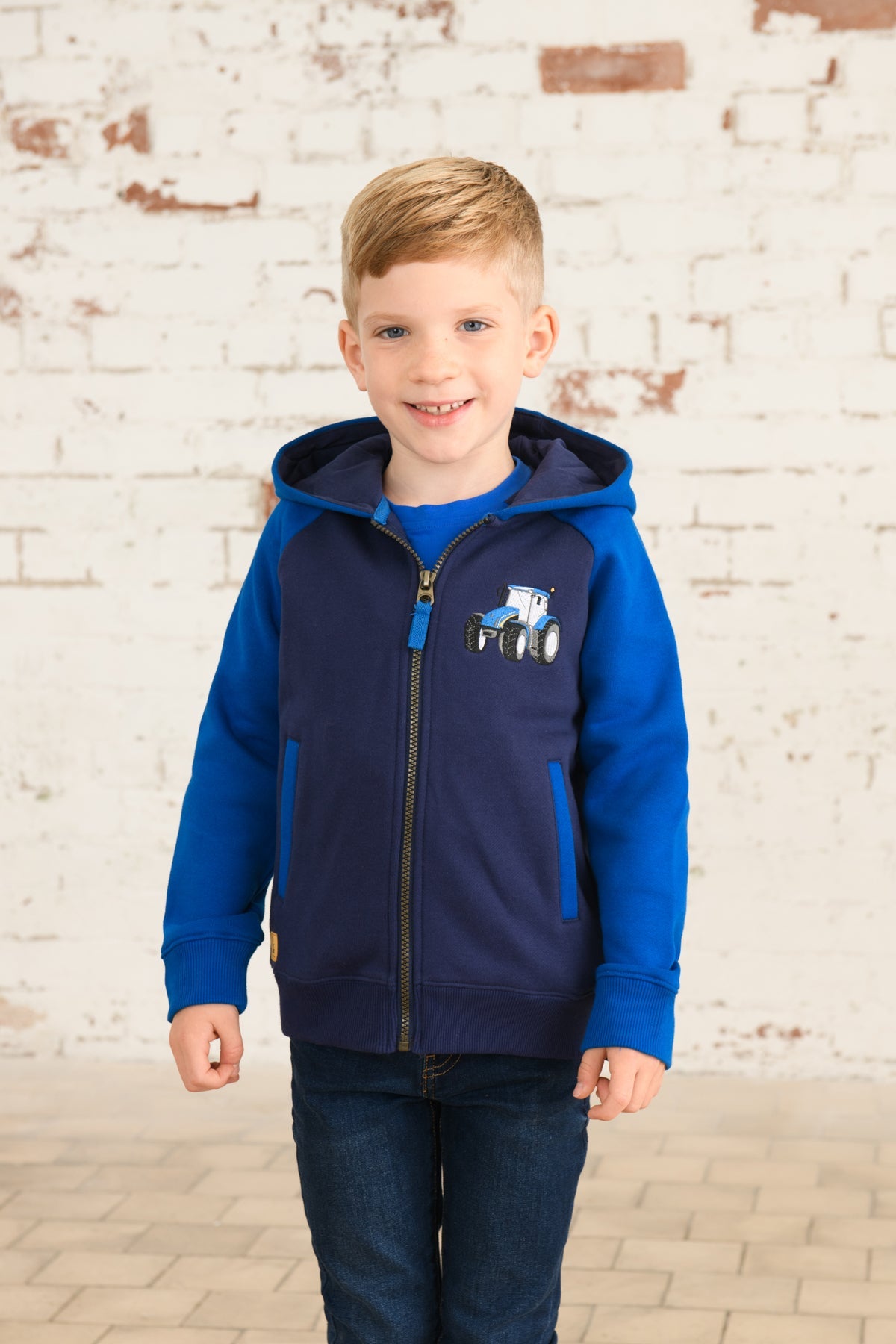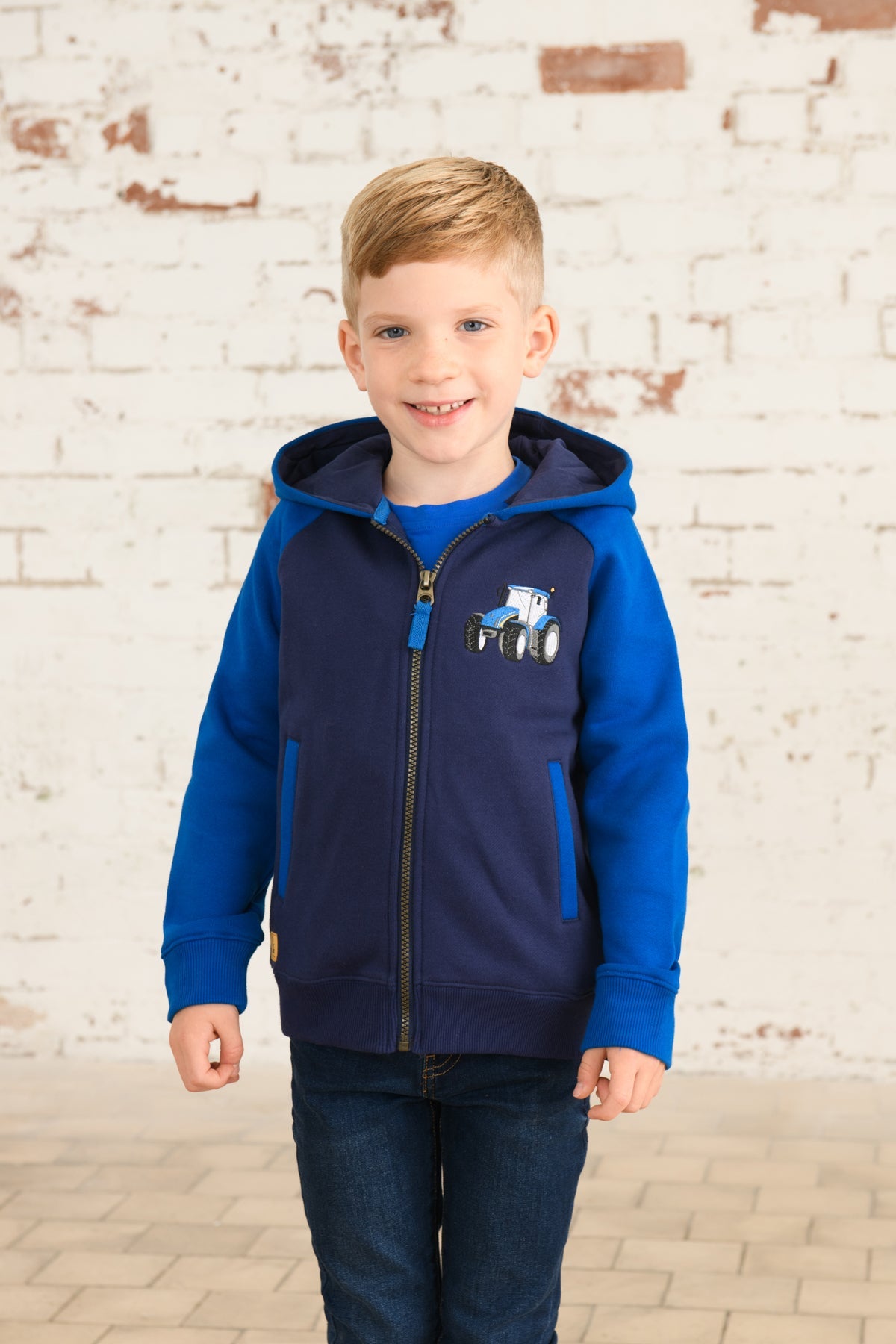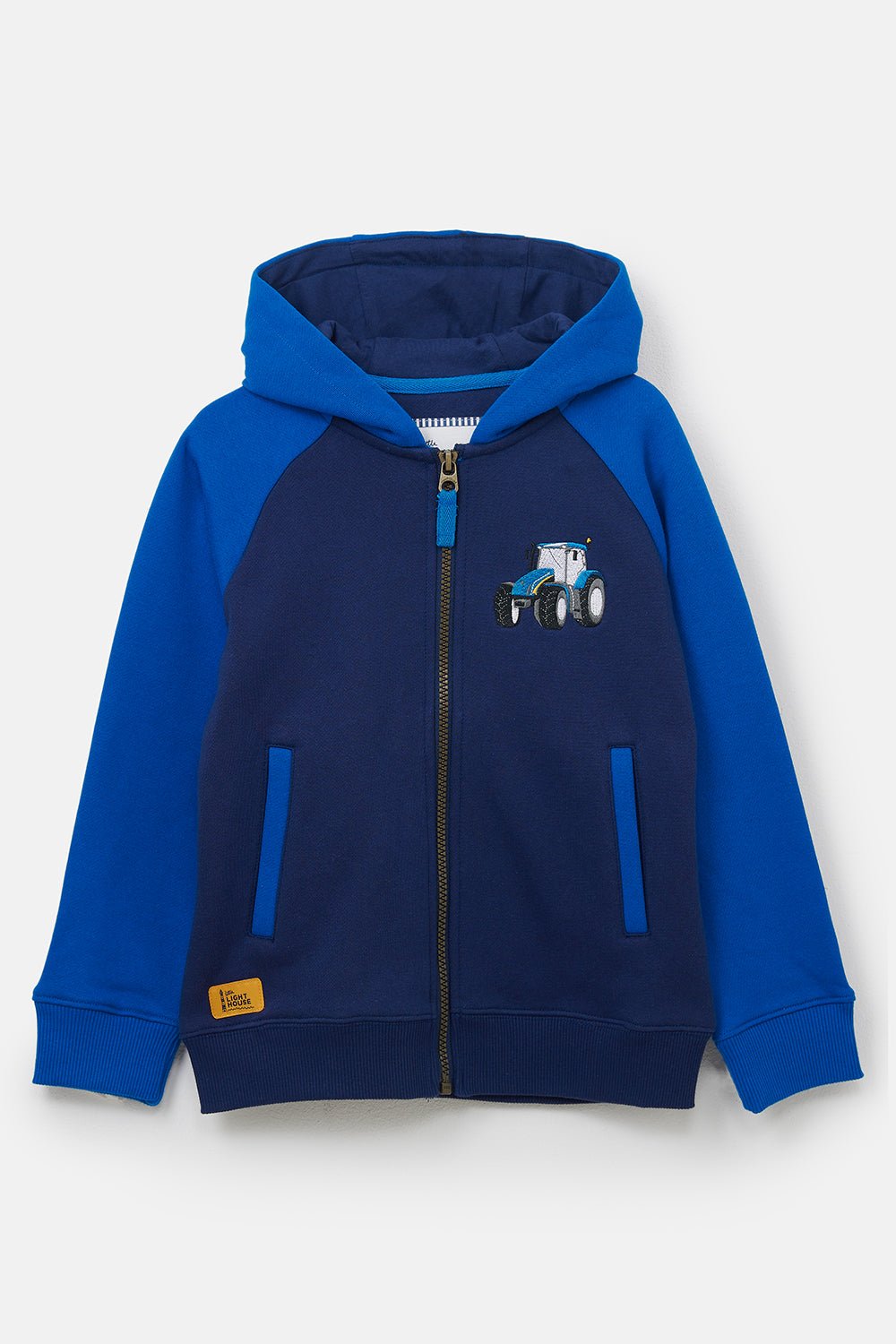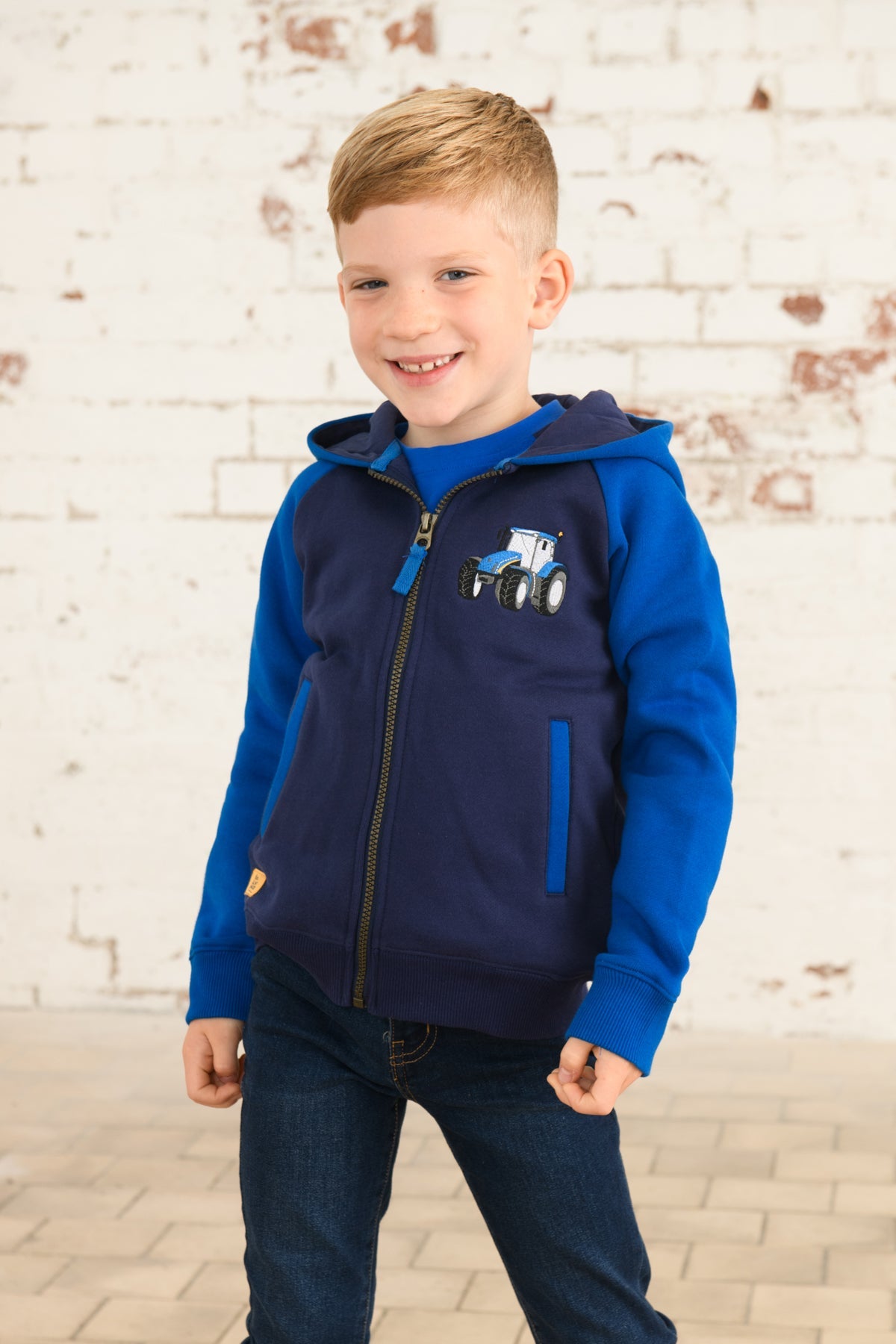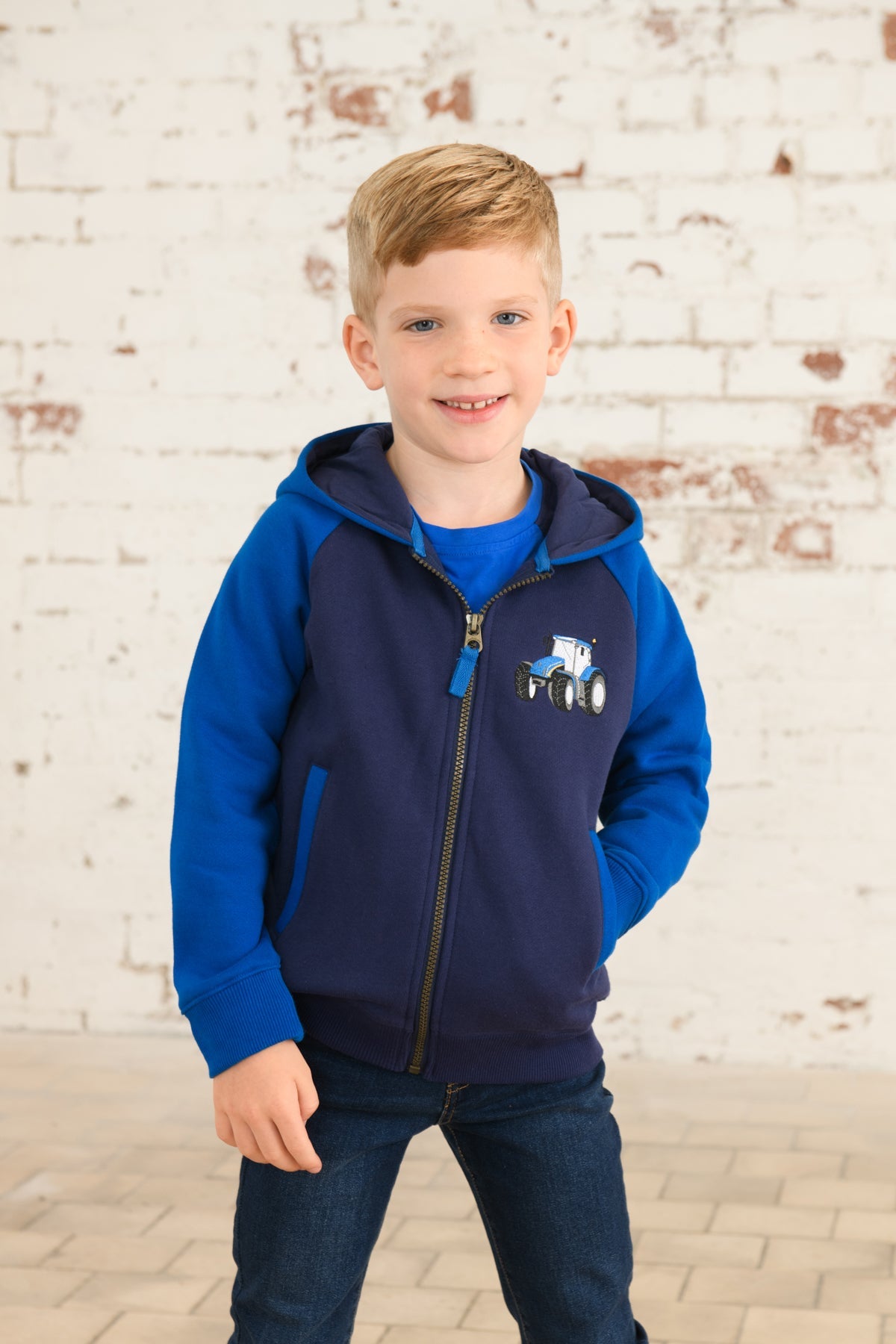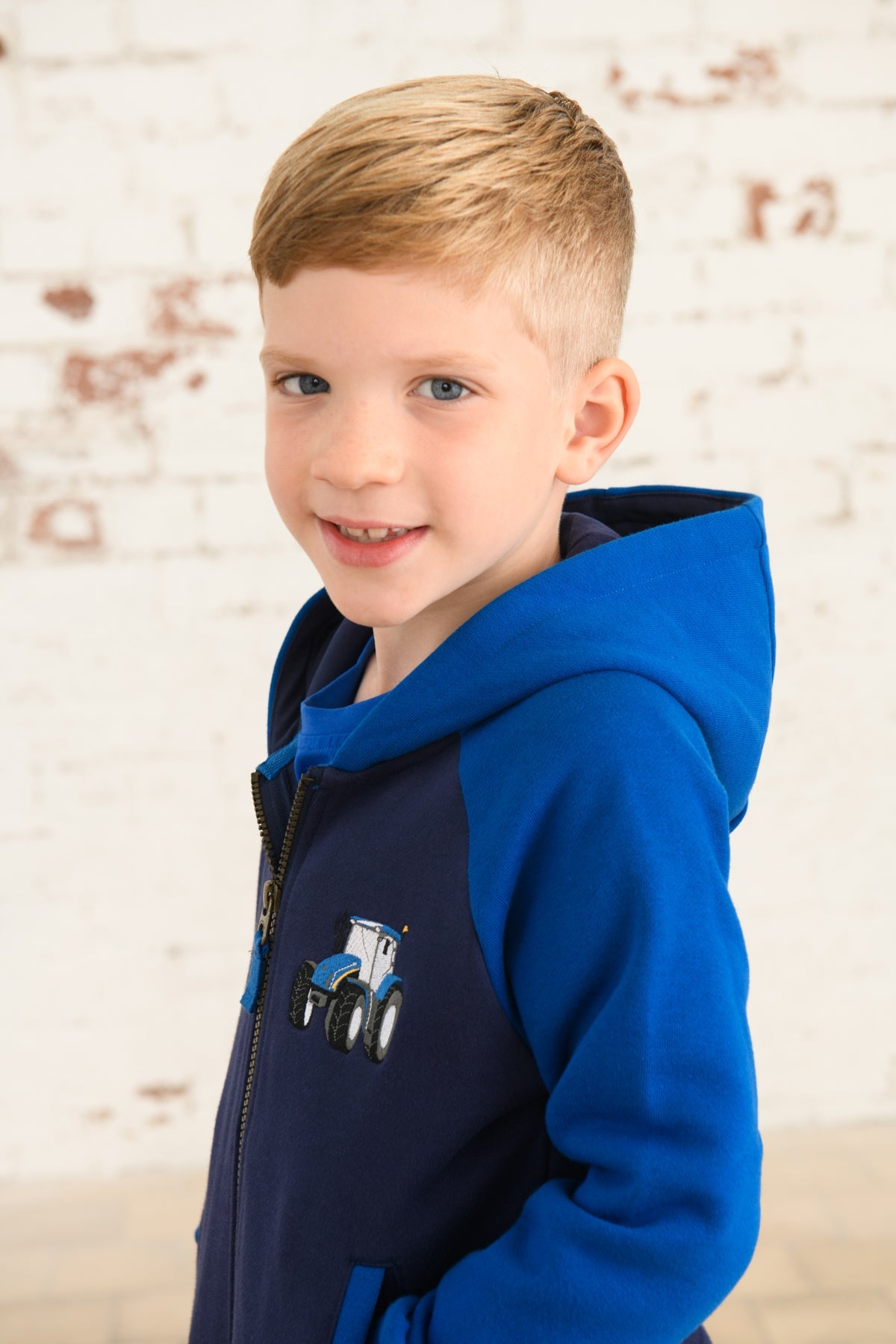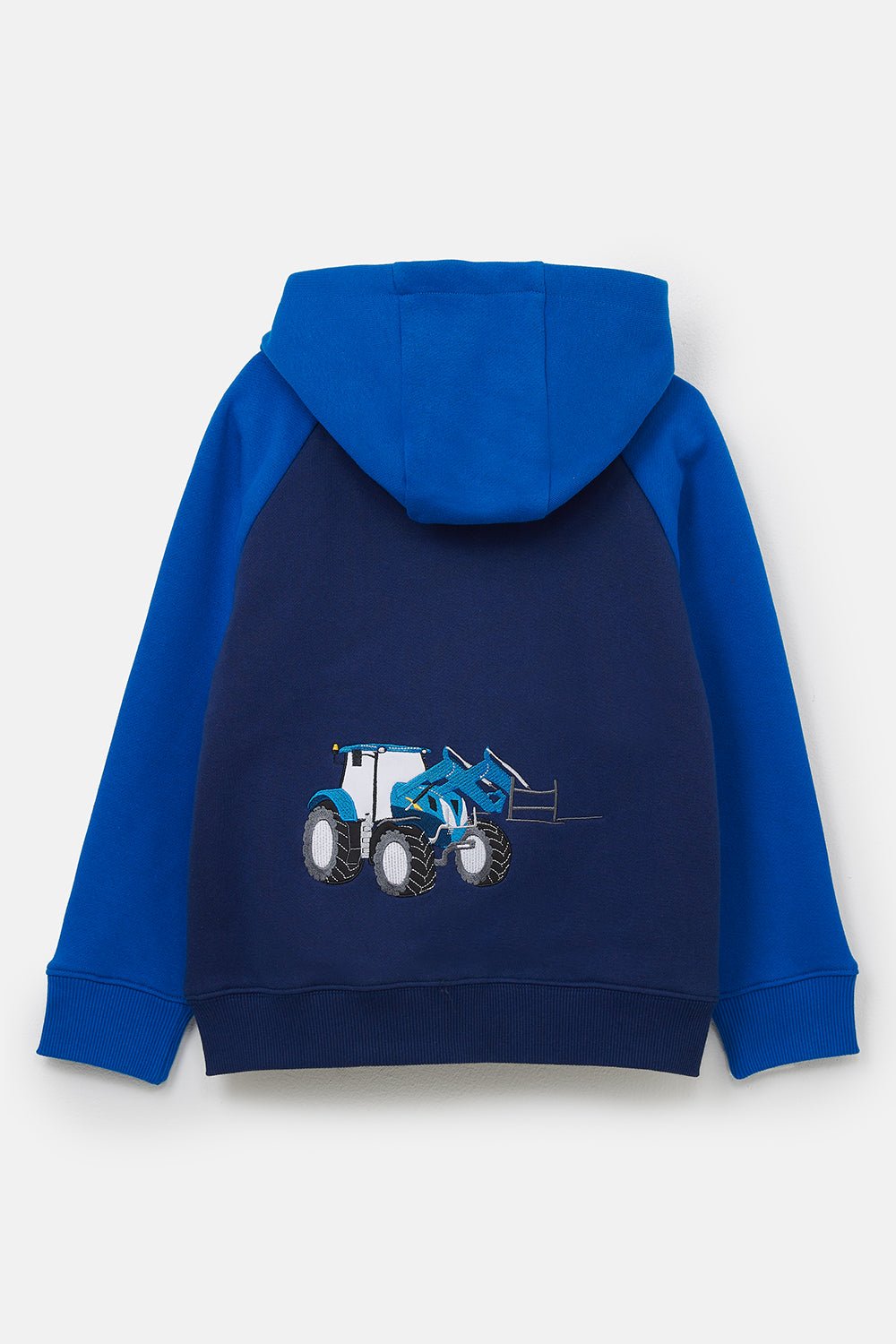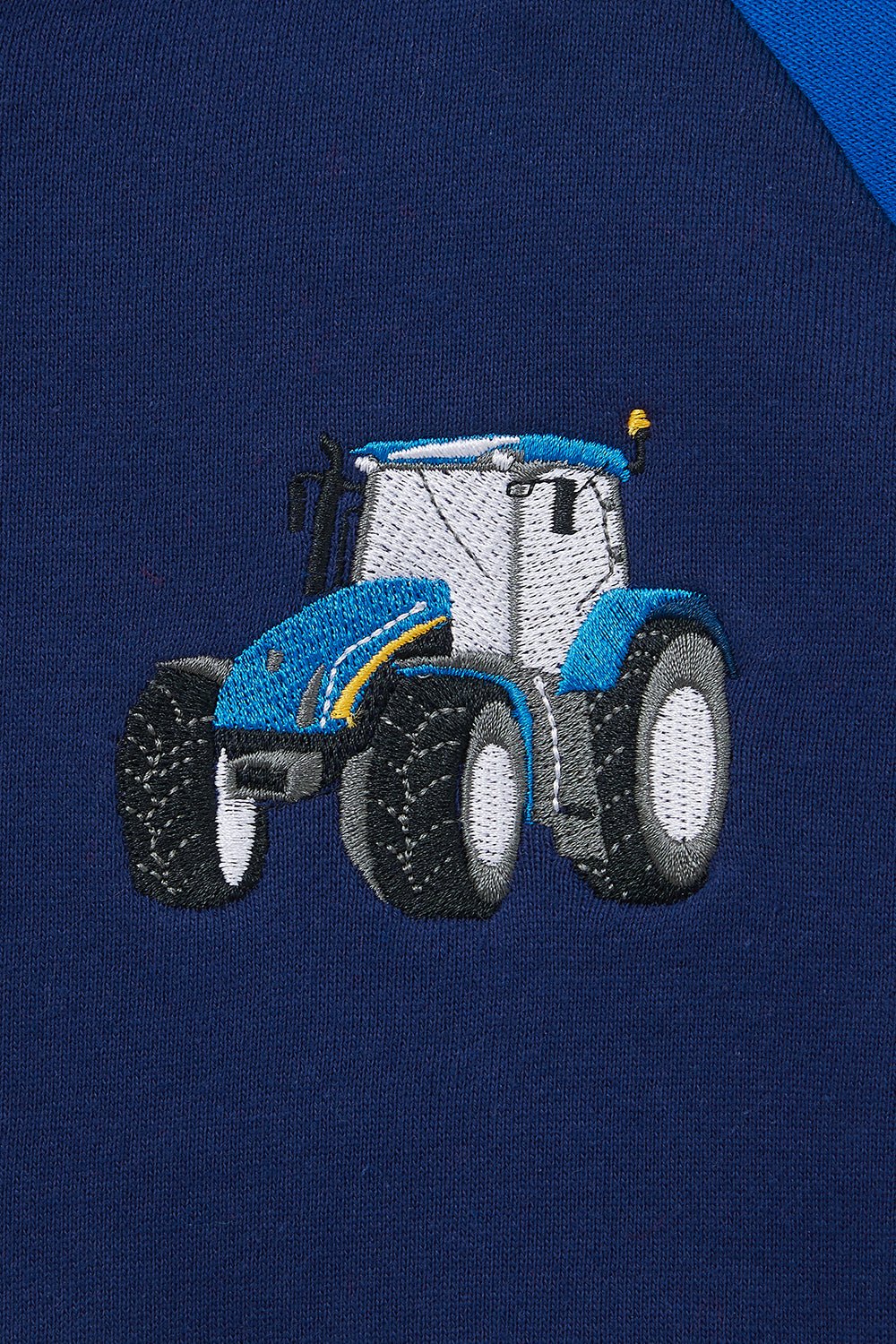 Jackson Full Zip Hoodie - Blue Tractor
Free UK Delivery over £35

30 Day Free UK Returns/Exchanges

Fast International Shipping

2 Year Guarantee
Product Description
A cosy cotton rich zip-up hoodie, with a hand-drawn farm print.
A companion piece to our hugely popular Jack Hoodie, Jackson offers the option of a zip-up style for those ready for their next adventure. This adaptable hoodie is great for any outing from playdates to strolls by the seashore. For those who have children who resist coats on all but the fiercest days, the cotton rich brushed back jersey and integral jersey lined hood will keep the cold at bay.
Machine washable , Jackson's contrast sleeves, hood and print are available in blue, green and red. Perfect for little farmers or for those who prefer to play in the fields rather than plough them!
Details
Cotton rich brushed jersey, 320g
Integral jersey lined hood
Front zip
Waist pockets
Hand drawn artwork
80% Cotton 20% Polyester
Machine washable / Tumble dry on low heat / Iron on low heat
Measurements
| Size | Chest (cms) | Waist (cms) | Length (cms) | Sleeve (cms) |
| --- | --- | --- | --- | --- |
| 1/2yrs | 60 | 60 | 38 | 36 |
| 2/3yrs | 65 | 65 | 40 | 40 |
| 3/4yrs | 70 | 70 | 42 | 43 |
| 4/5yrs | 72 | 72 | 44 | 46 |
| 5/6yrs | 76 | 76 | 46 | 49 |
| 6/7yrs | 80 | 80 | 48 | 52 |
| 7/8yrs | 84 | 84 | 50 | 55 |
Shipping & Returns
FREE UK DELIVERY over £35

FREE 30 DAY RETURNS / Exchanges UK & Ireland
NEXT DAY DELIVERY
UK Express 1-2 Day Service — £5.95
Special Delivery Guaranteed — £8.95
Order before 2pm Monday to Thursday or 1pm Friday.
No weekend service.
INTERNATIONAL EXPRESS with DHL Available
INTERNATIONAL RETURNS with ZigZag Available