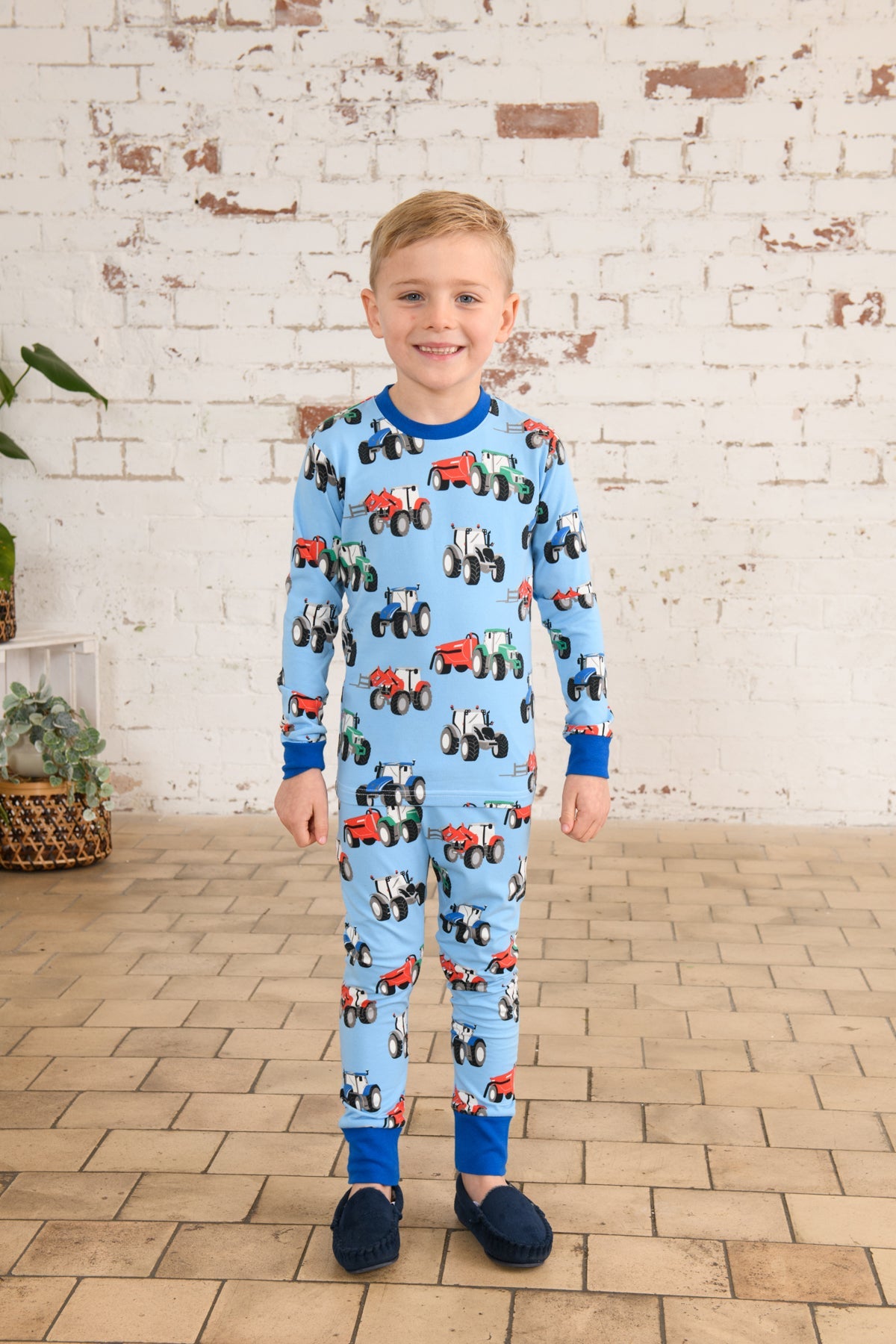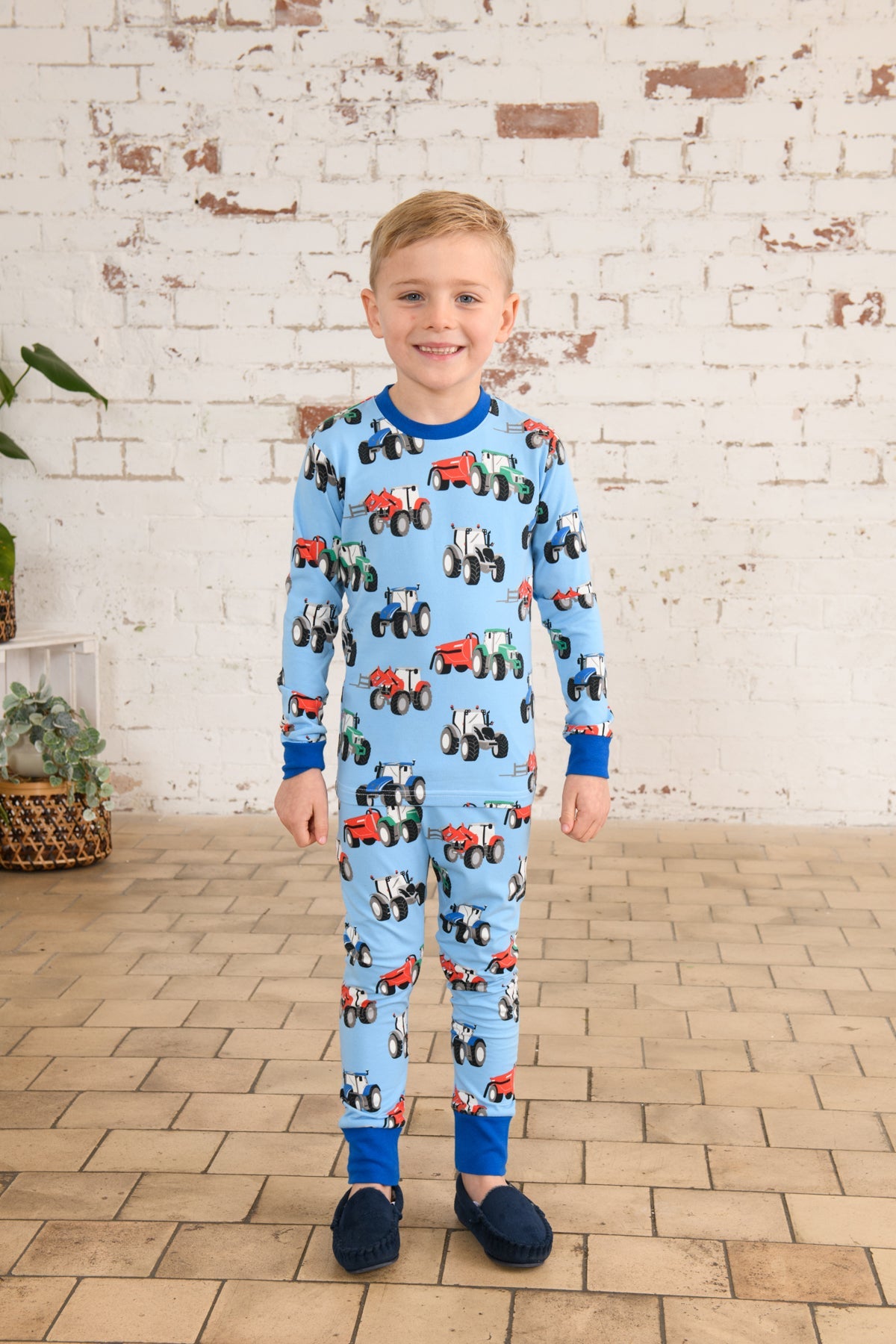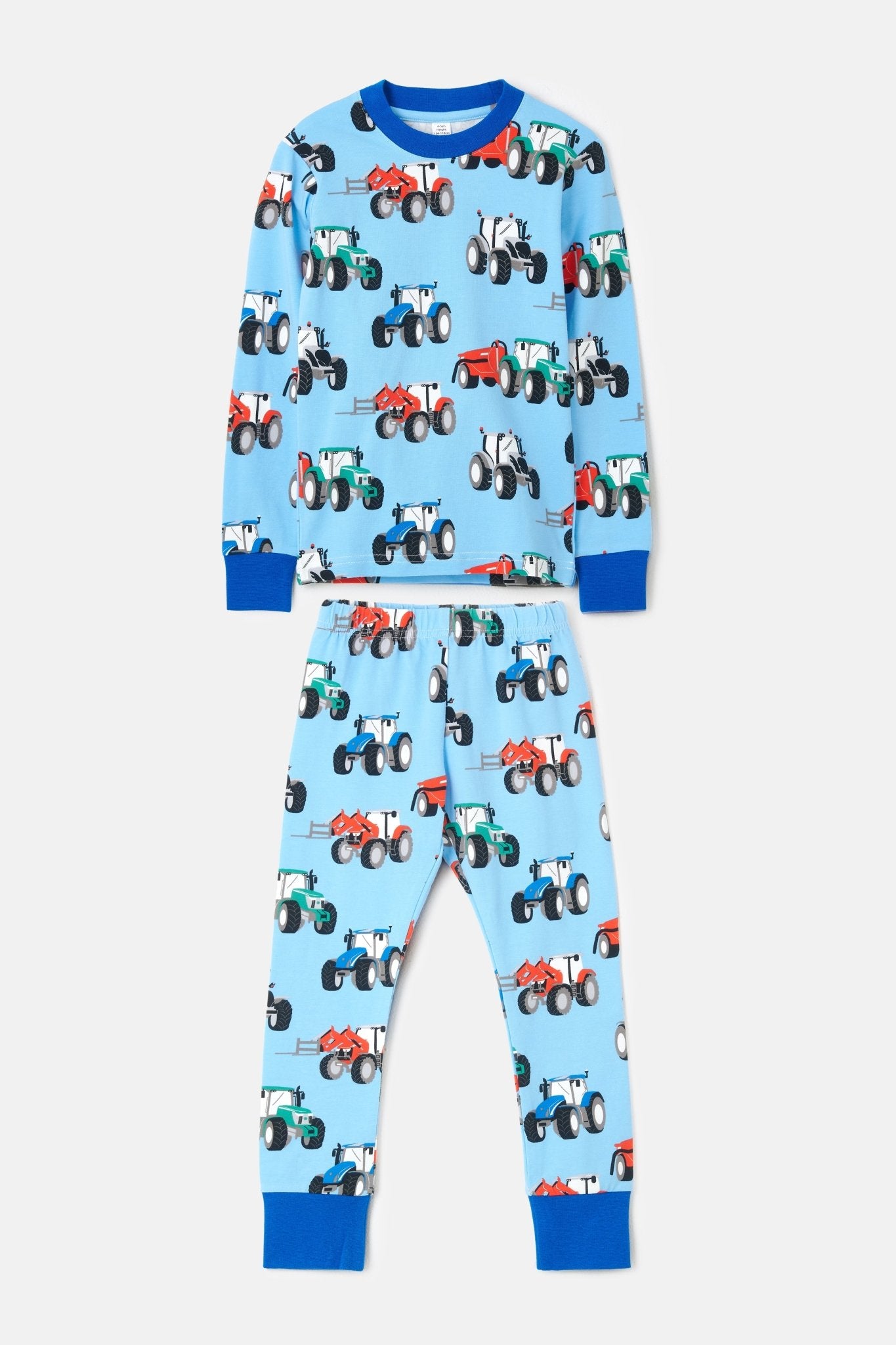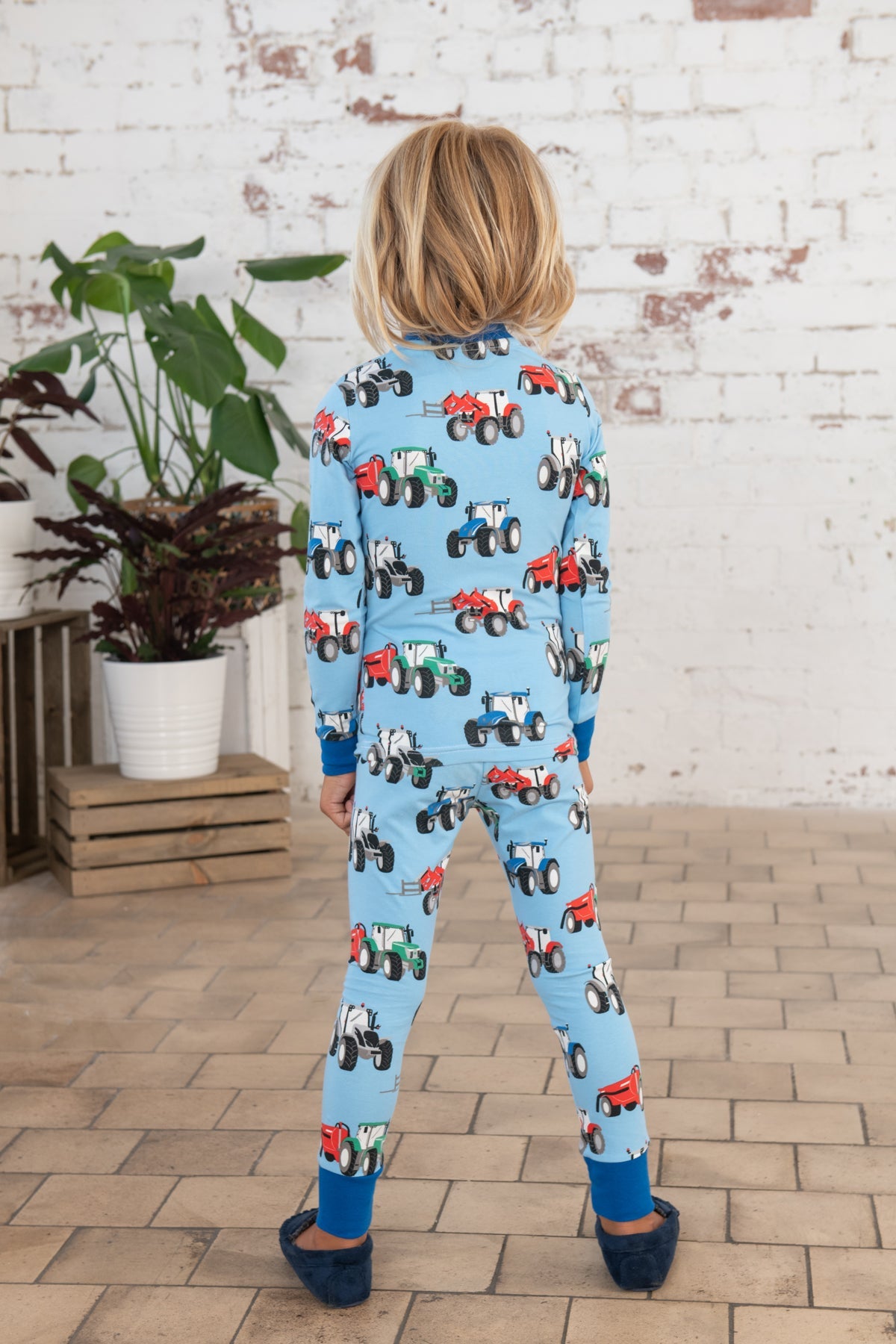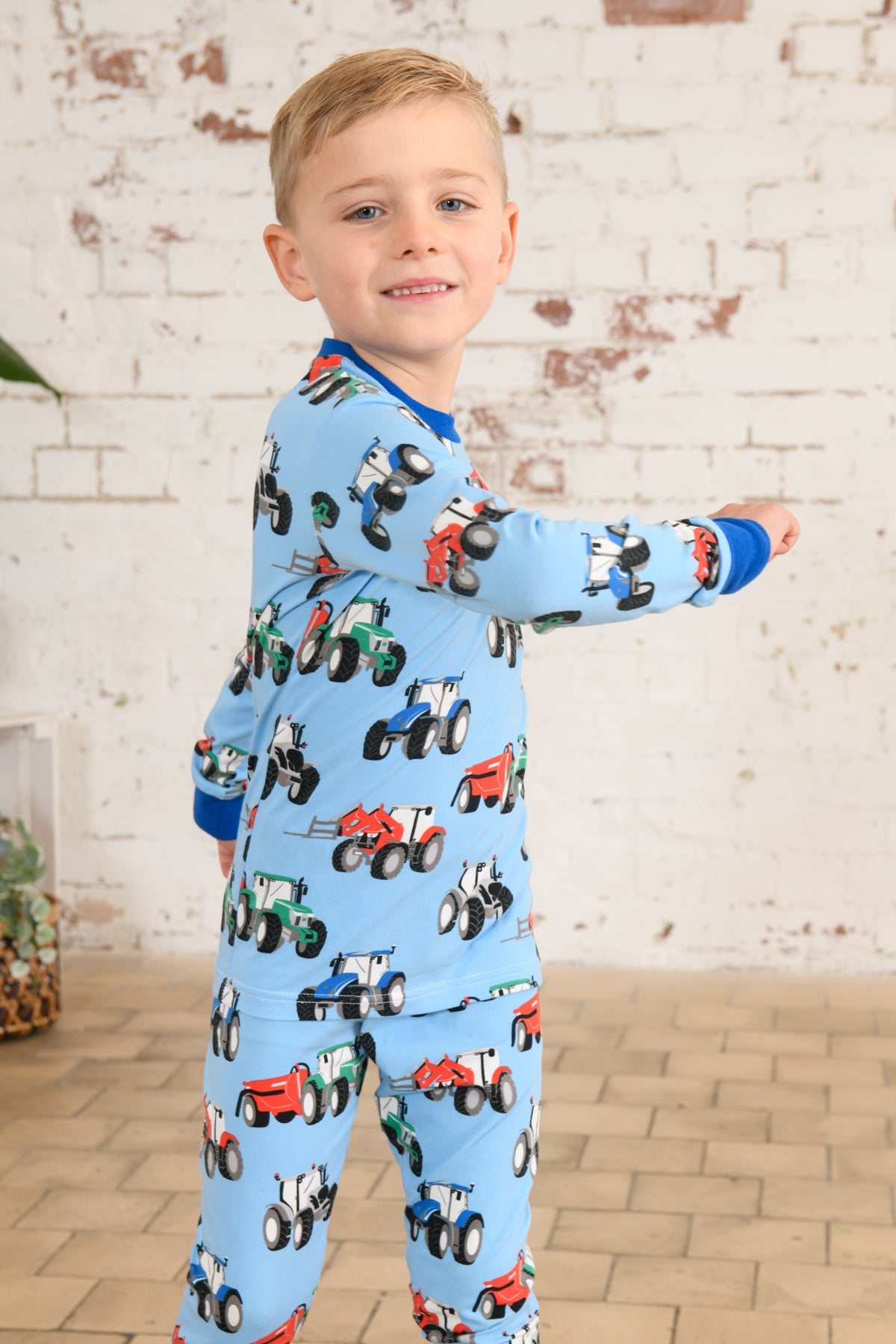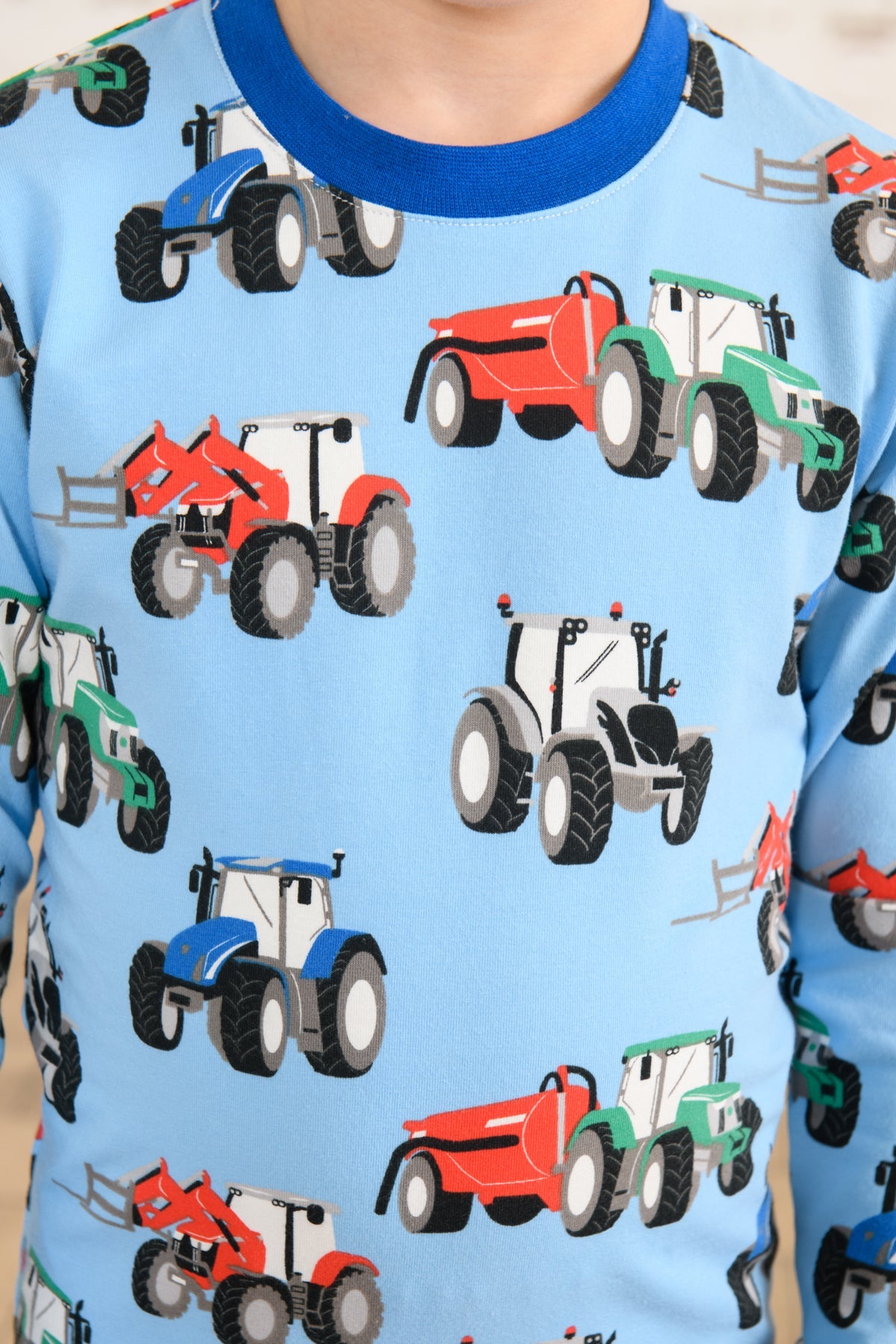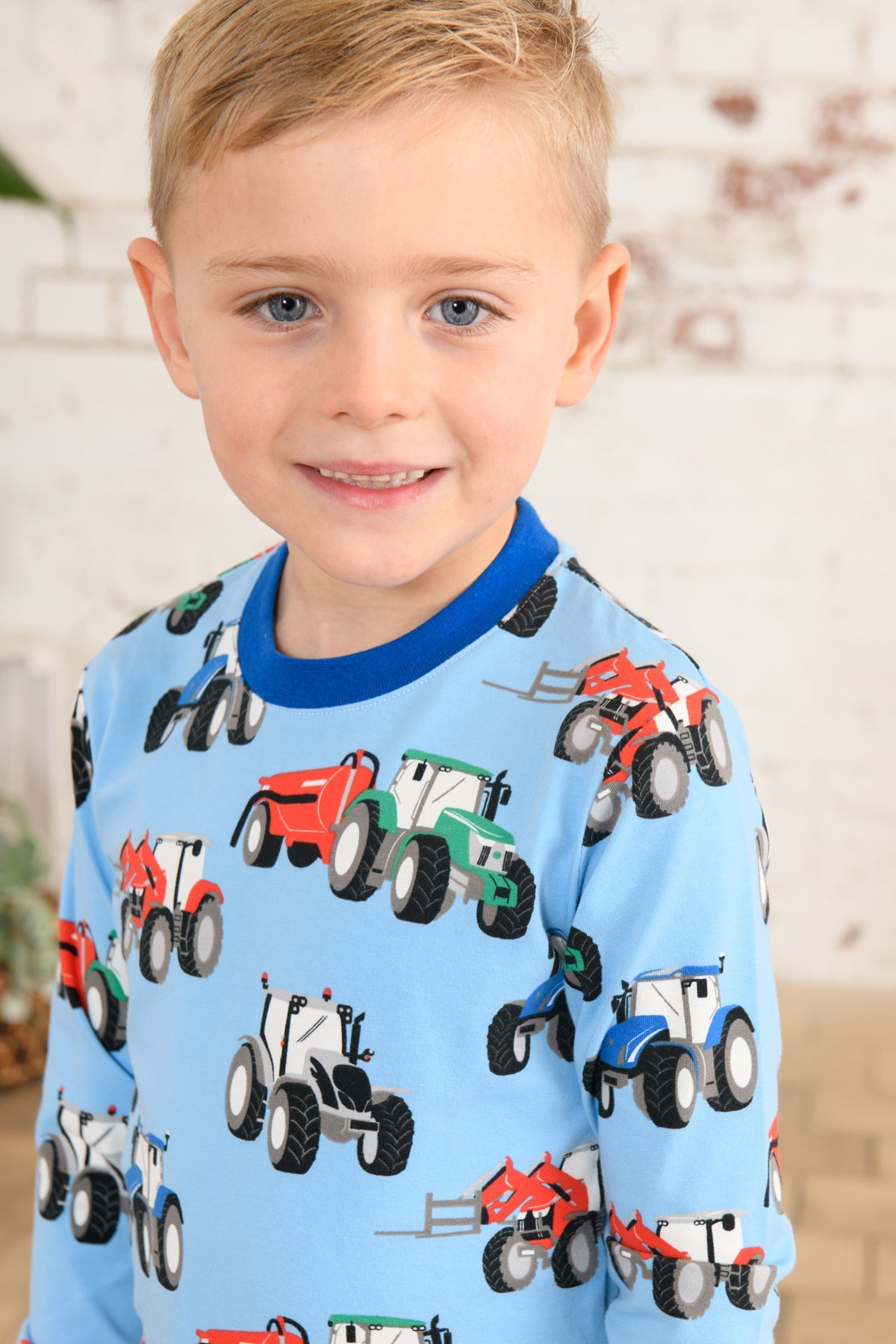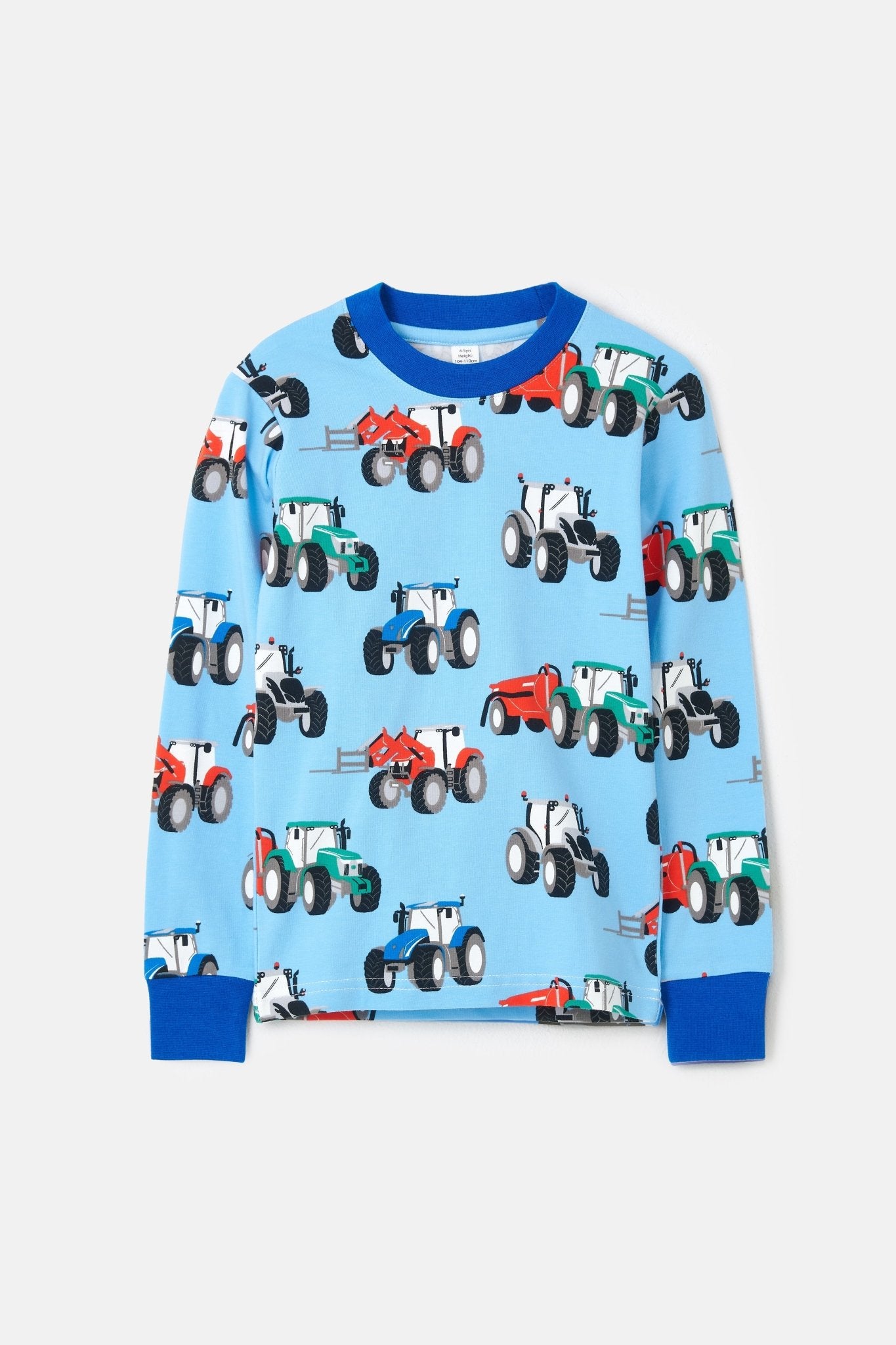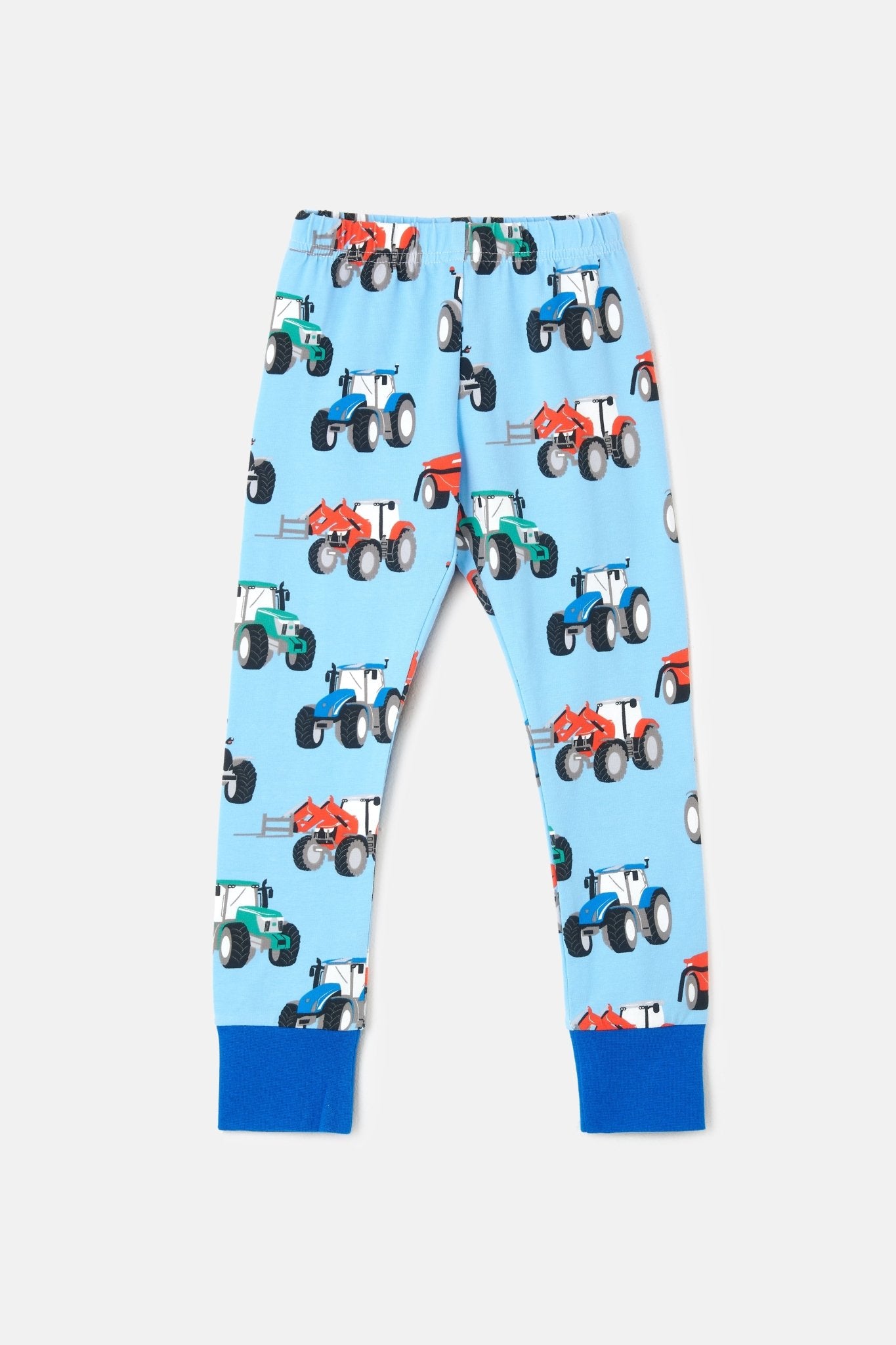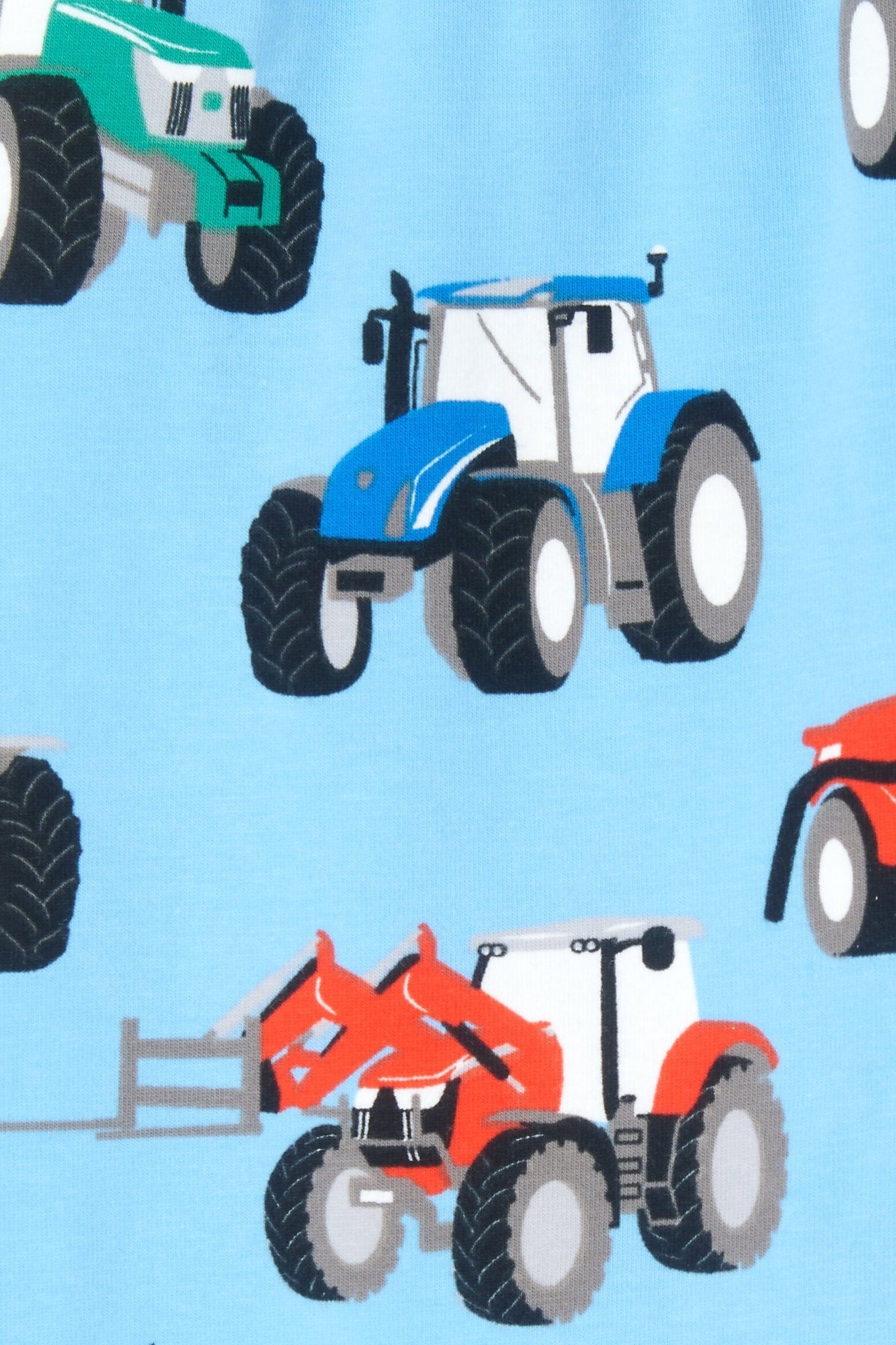 Pyjamas - Blue Tractor Print
Free UK Delivery over £35

30 Day Free UK Returns/Exchanges

Fast International Shipping

2 Year Guarantee
Product Description
Cotton stretch pyjamas in a colourful tractor print.
Now the fun of the farm doesn't have to end at bedtime with our new tractor print pyjamas.
Your little farmers will be cosy and comfortable and eager for bed in these engaging prints. These make a great gift for any tractor enthusiasts-all the fun without any of the mud!
Part of our kids' collection - find out more
Details
Cotton stretch jersey
Fabric weight 200g
Machine washable
Measurements
| Size | Chest (cm) | Length (cm) | Sleeve (cm) | Waist (cm) | Outside seam incl waistband |
| --- | --- | --- | --- | --- | --- |
| 1/2yrs | 52 | 35 | 34 | 52 | 52 |
| 2/3yrs | 54 | 37 | 36 | 54 | 53 |
| 3/4yrs | 56 | 39 | 38 | 56 | 56 |
| 4/5yrs | 58 | 41 | 40 | 58 | 62 |
| 5/6yrs | 60 | 43 | 42 | 60 | 66 |
| 6/7yrs | 64 | 45 | 44 | 64 | 70 |
| 7/8yrs | 66 | 47 | 46 | 66 | 75 |
Shipping & Returns
FREE UK DELIVERY over £35

FREE 30 DAY RETURNS / Exchanges UK & Ireland
NEXT DAY DELIVERY
UK Express 1-2 Day Service — £5.95
Special Delivery Guaranteed — £8.95
Order before 2pm Monday to Thursday or 1pm Friday.
No weekend service.
INTERNATIONAL EXPRESS with DHL Available
INTERNATIONAL RETURNS with ZigZag Available
80%
of reviewers would recommend this product to a friend