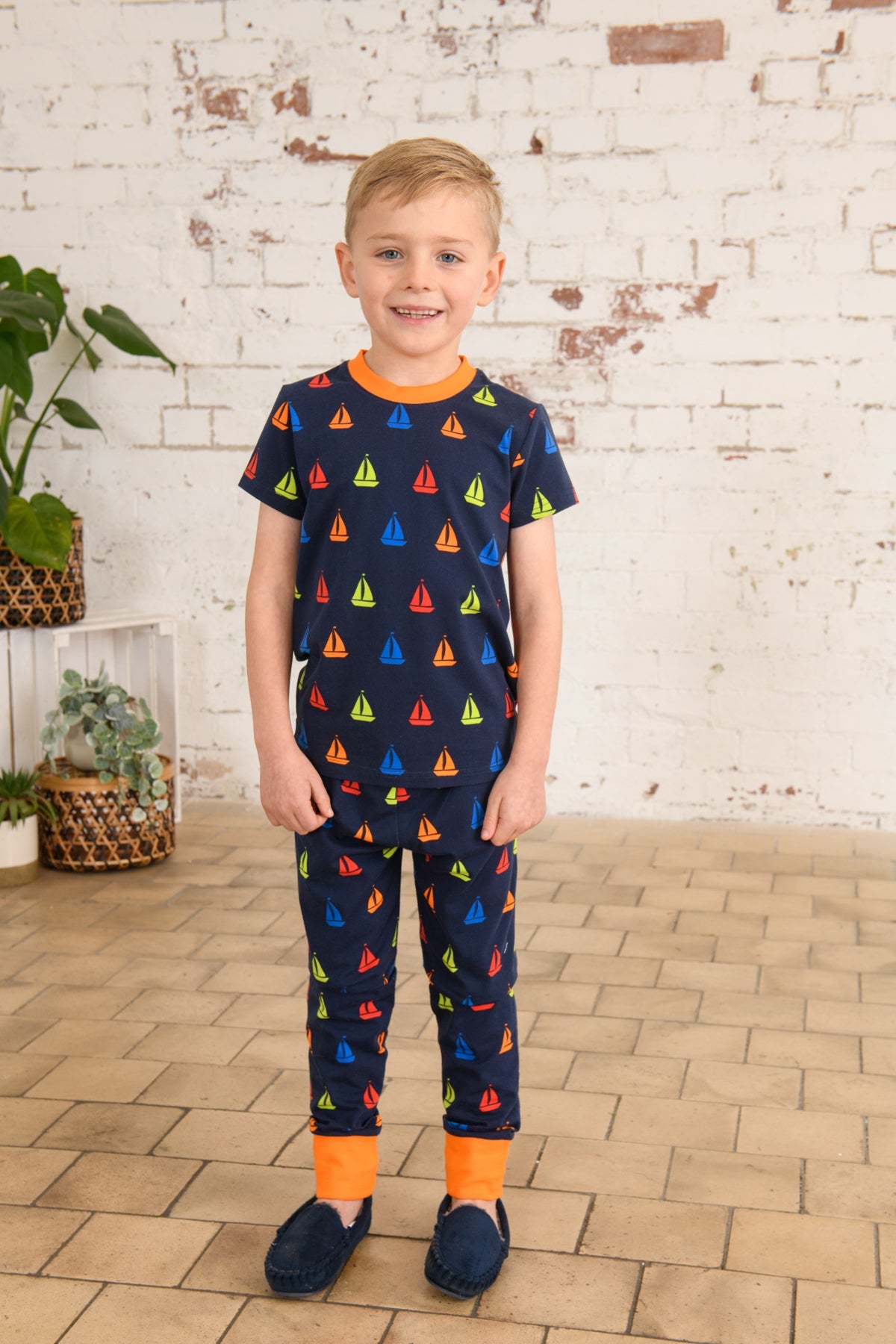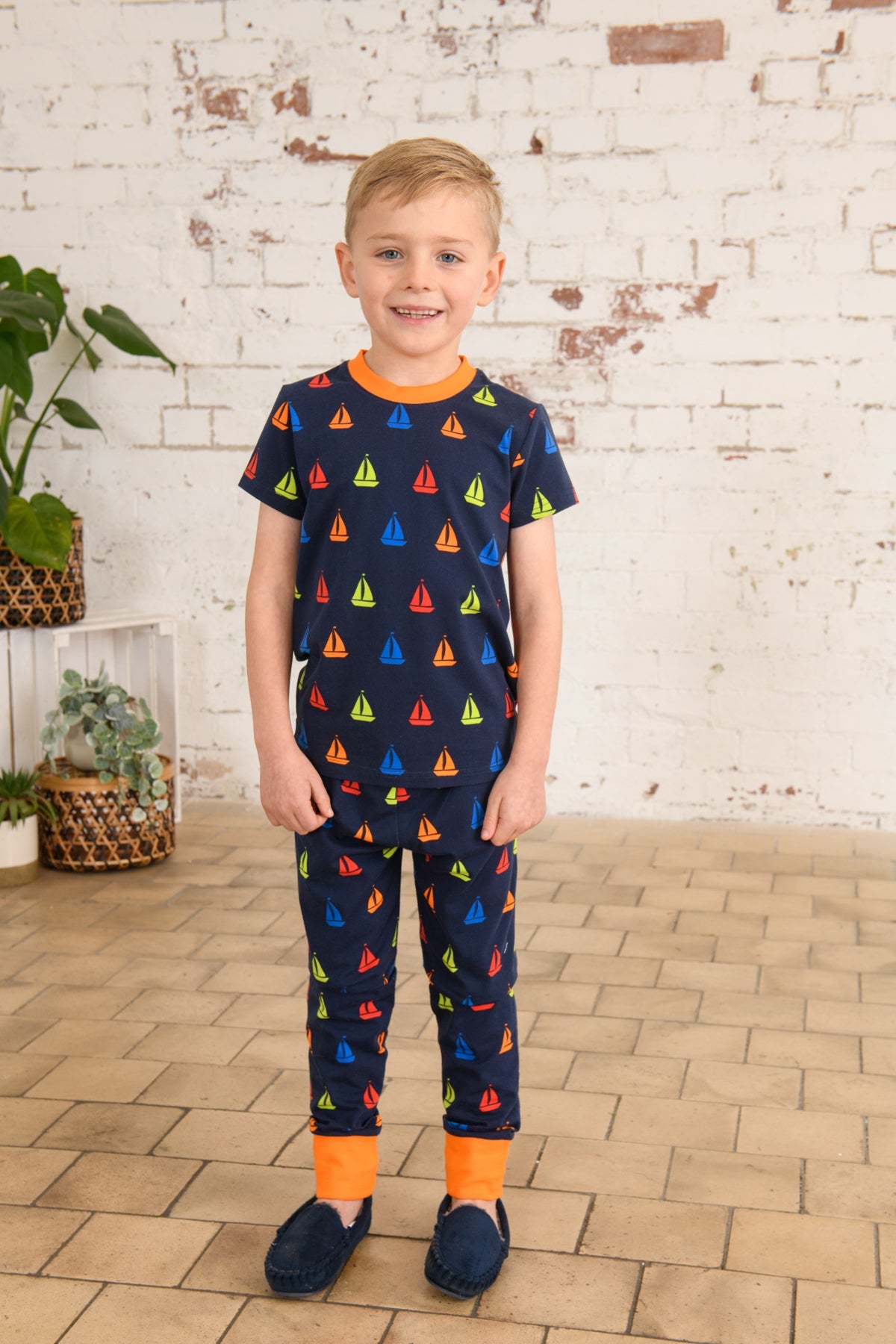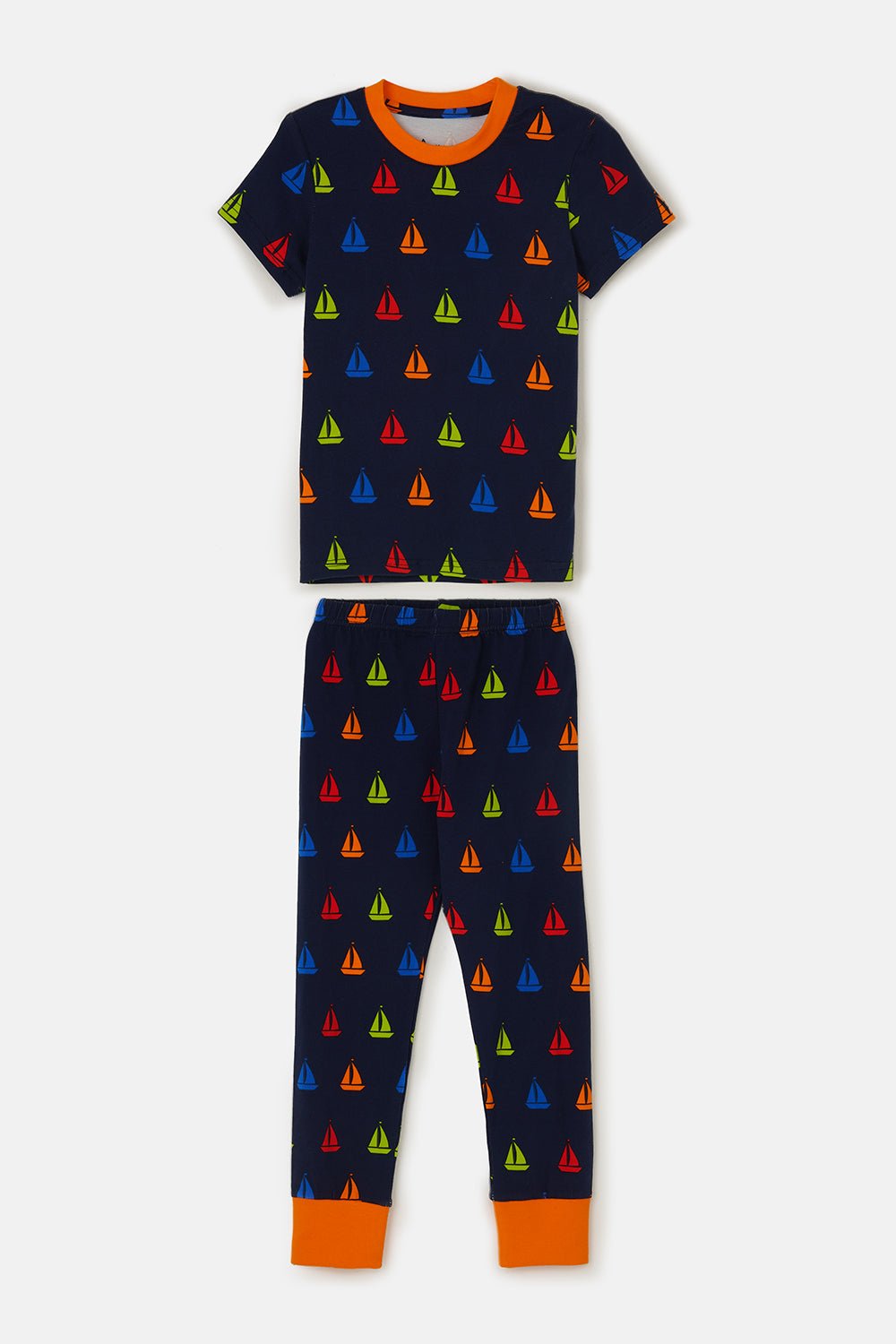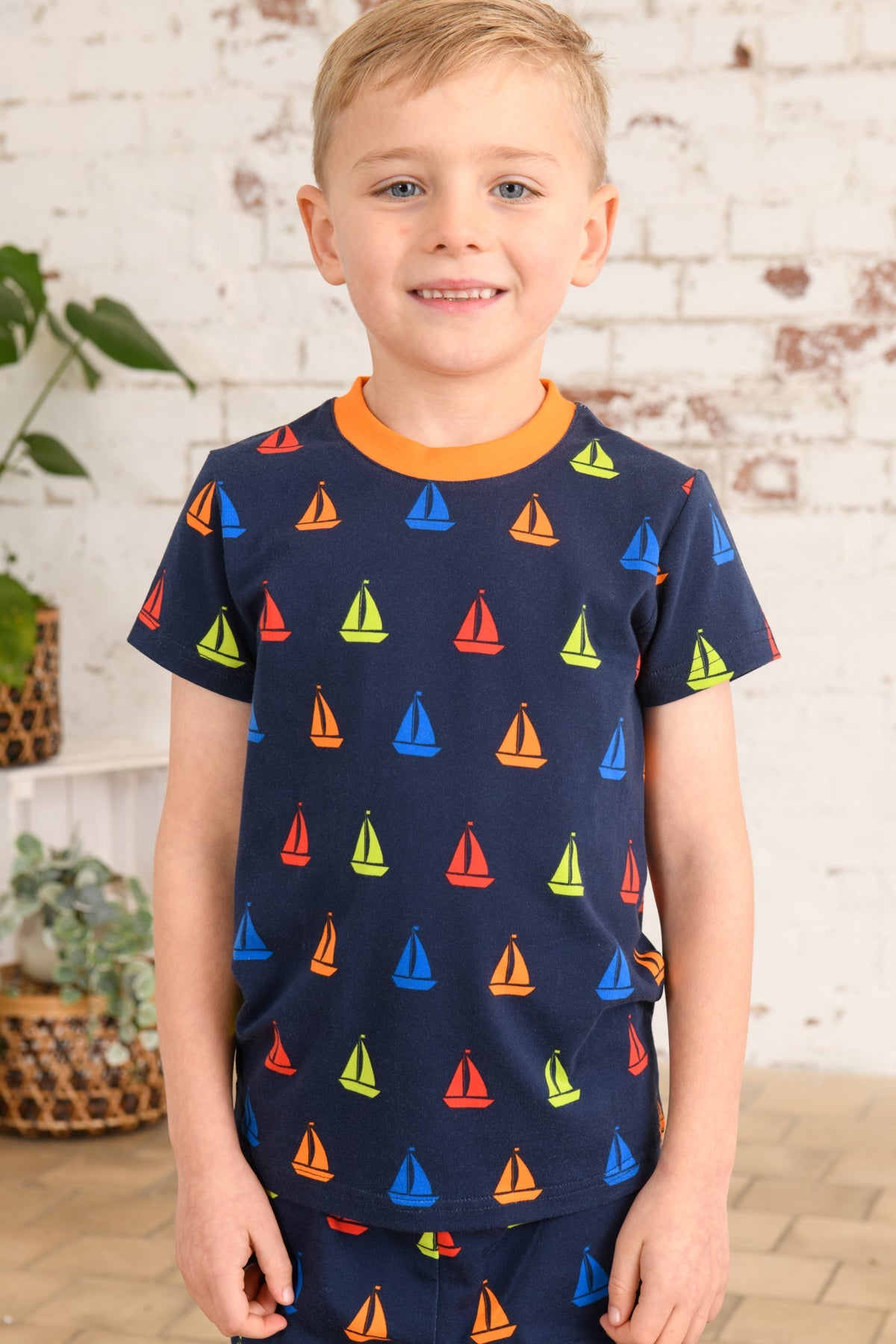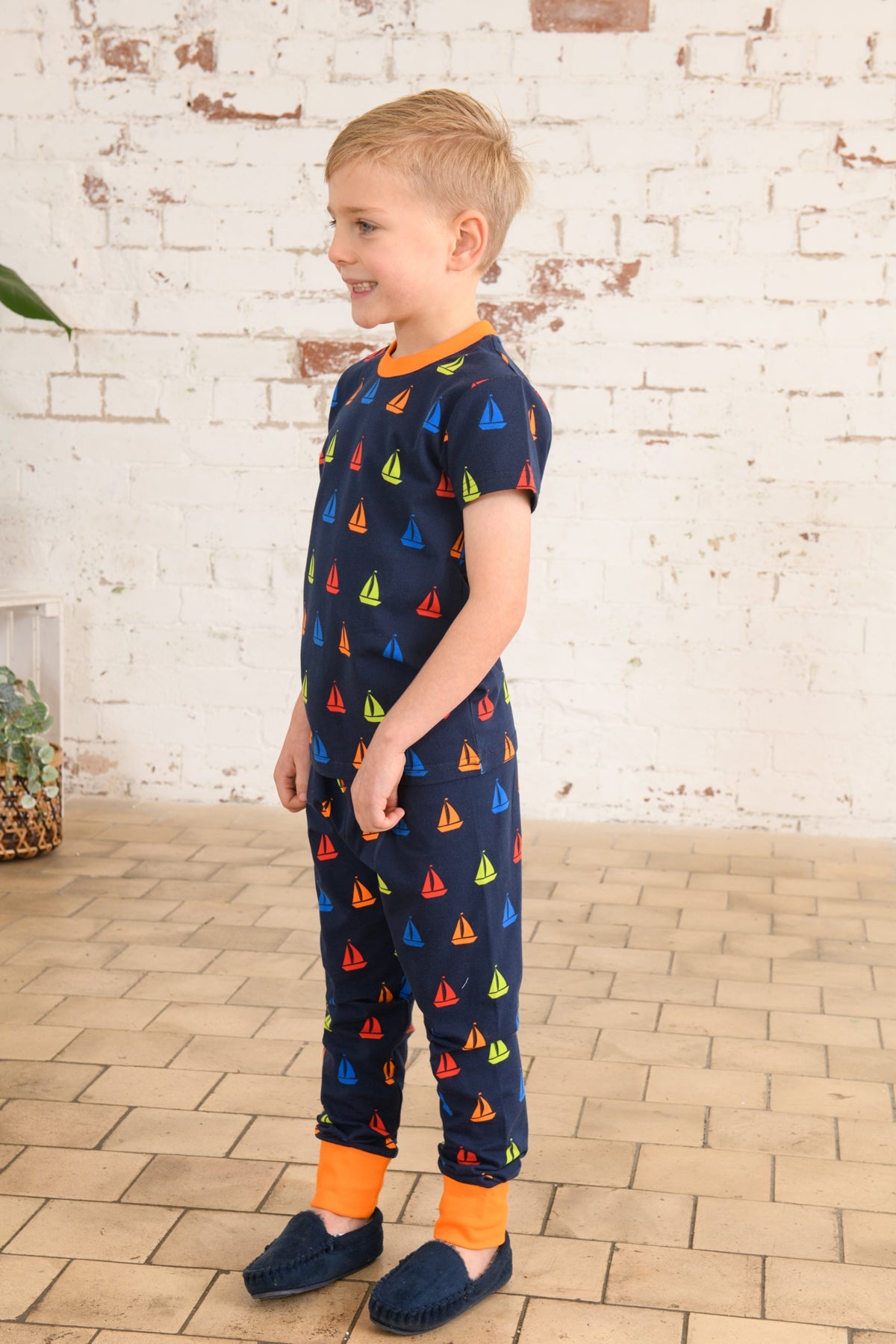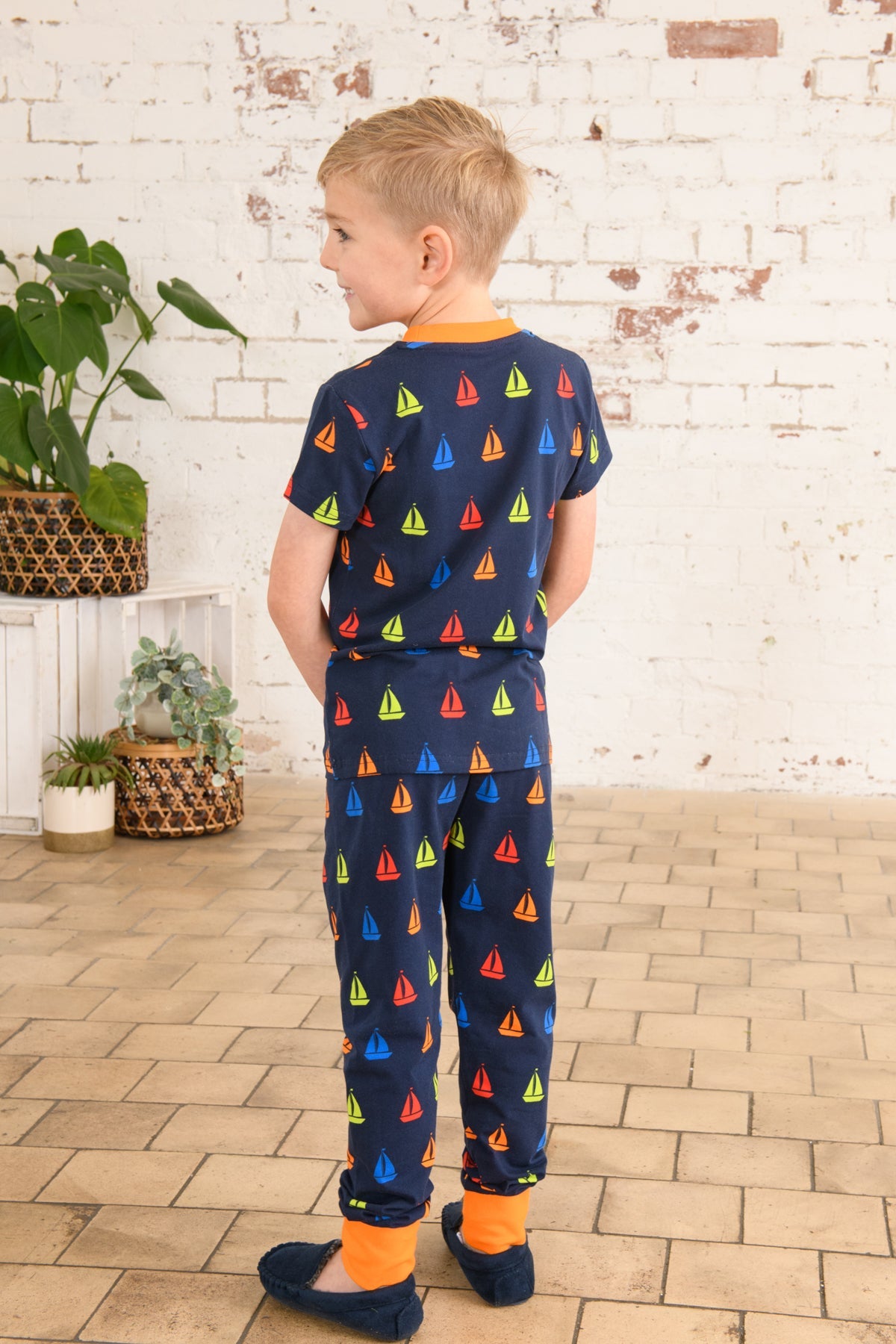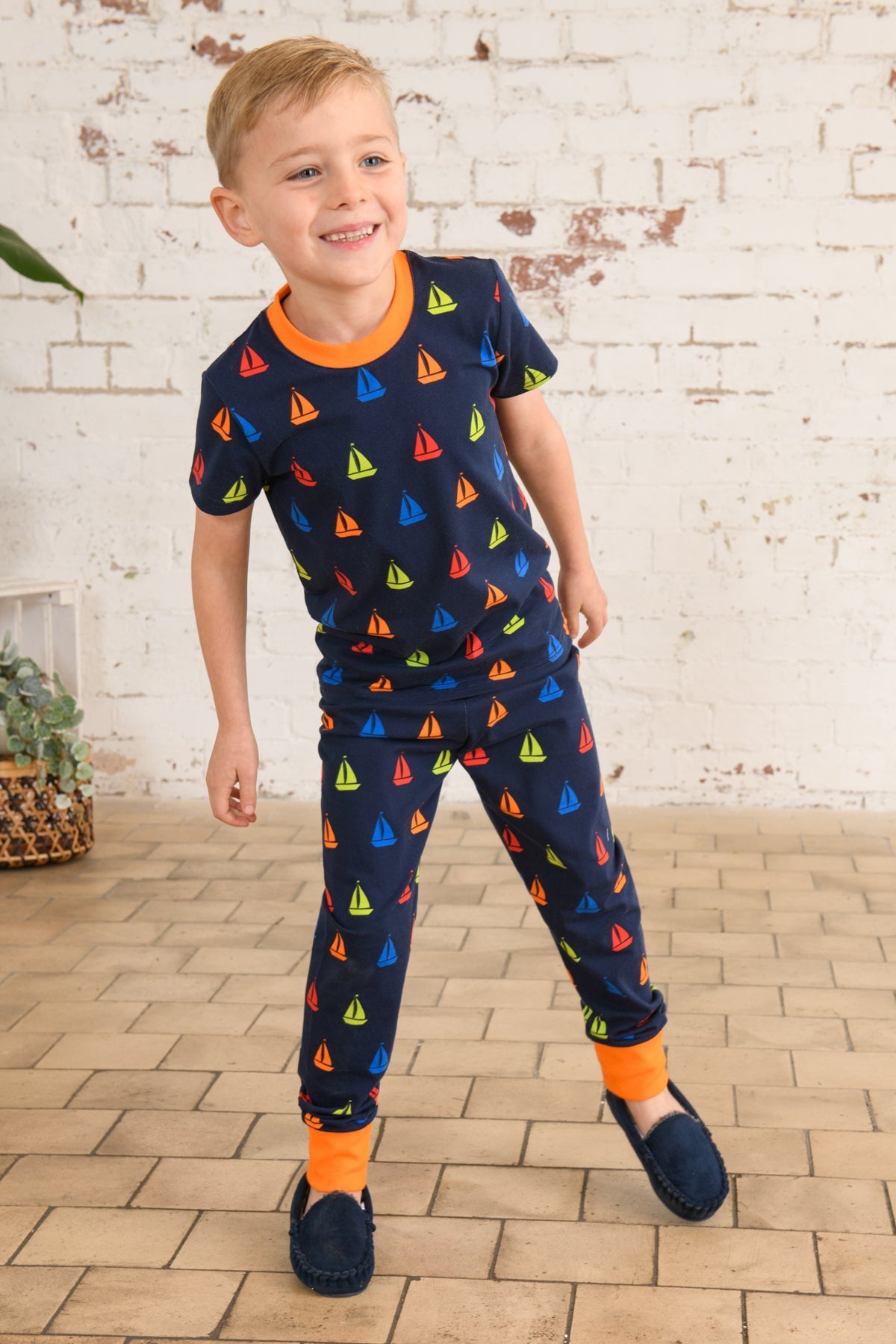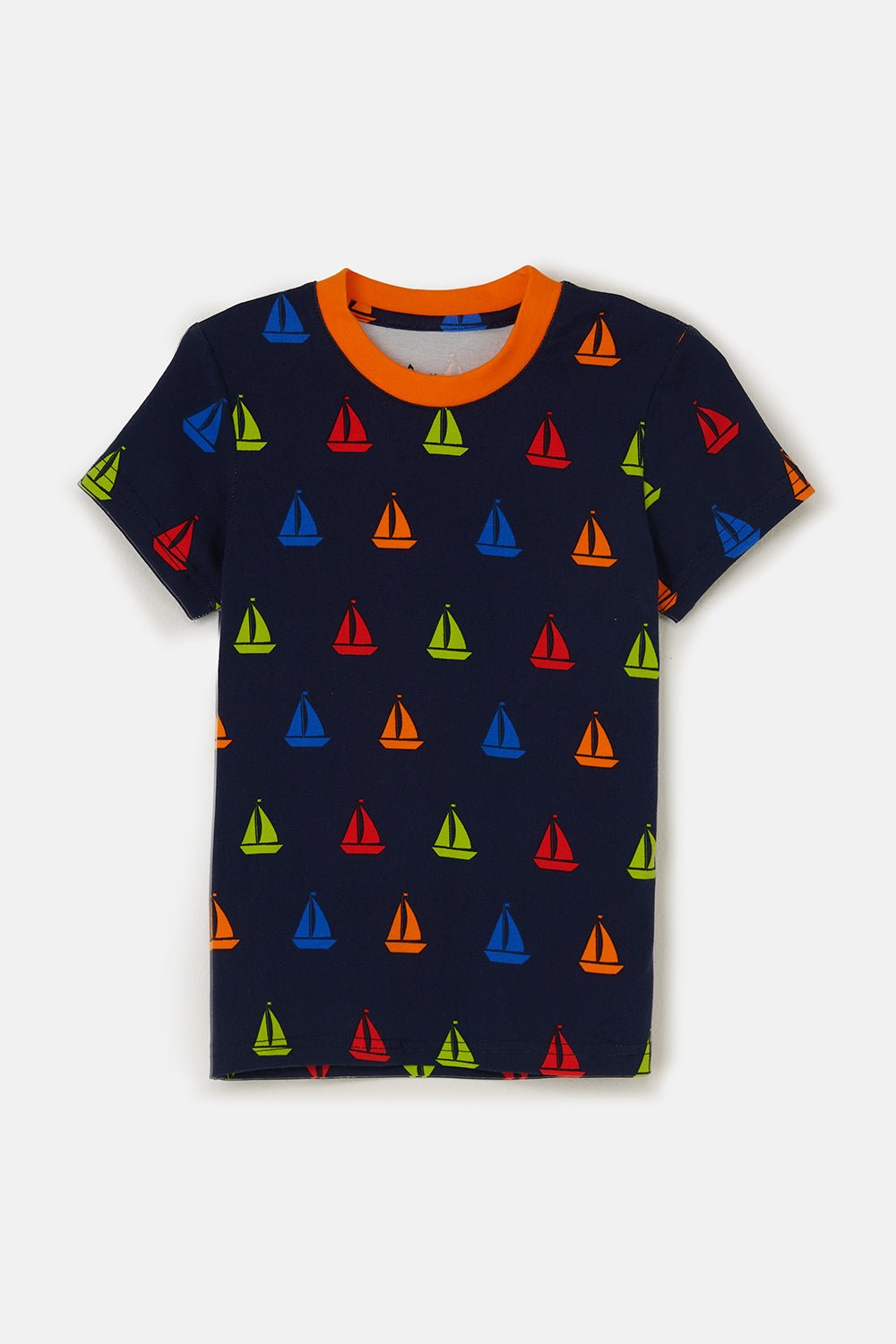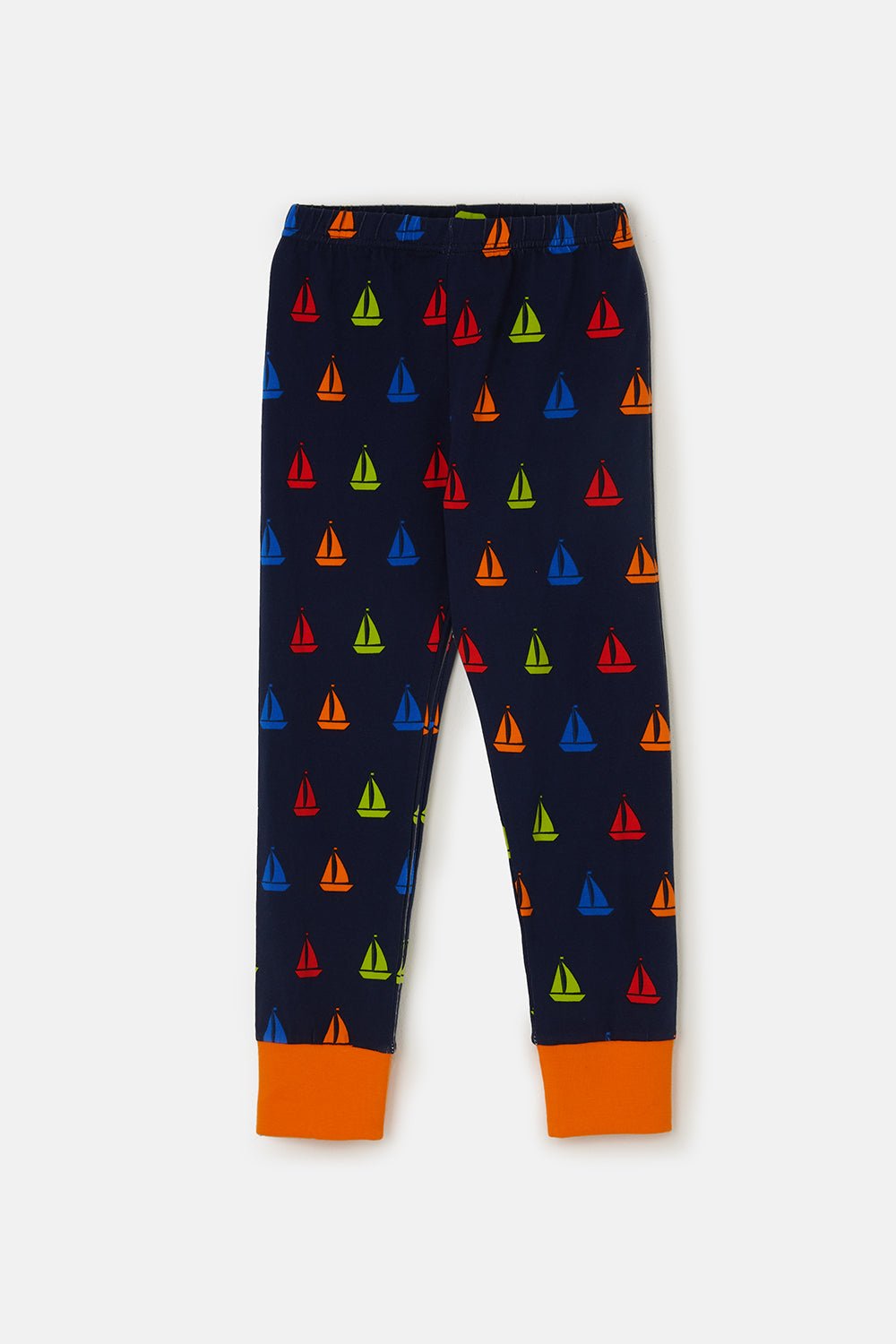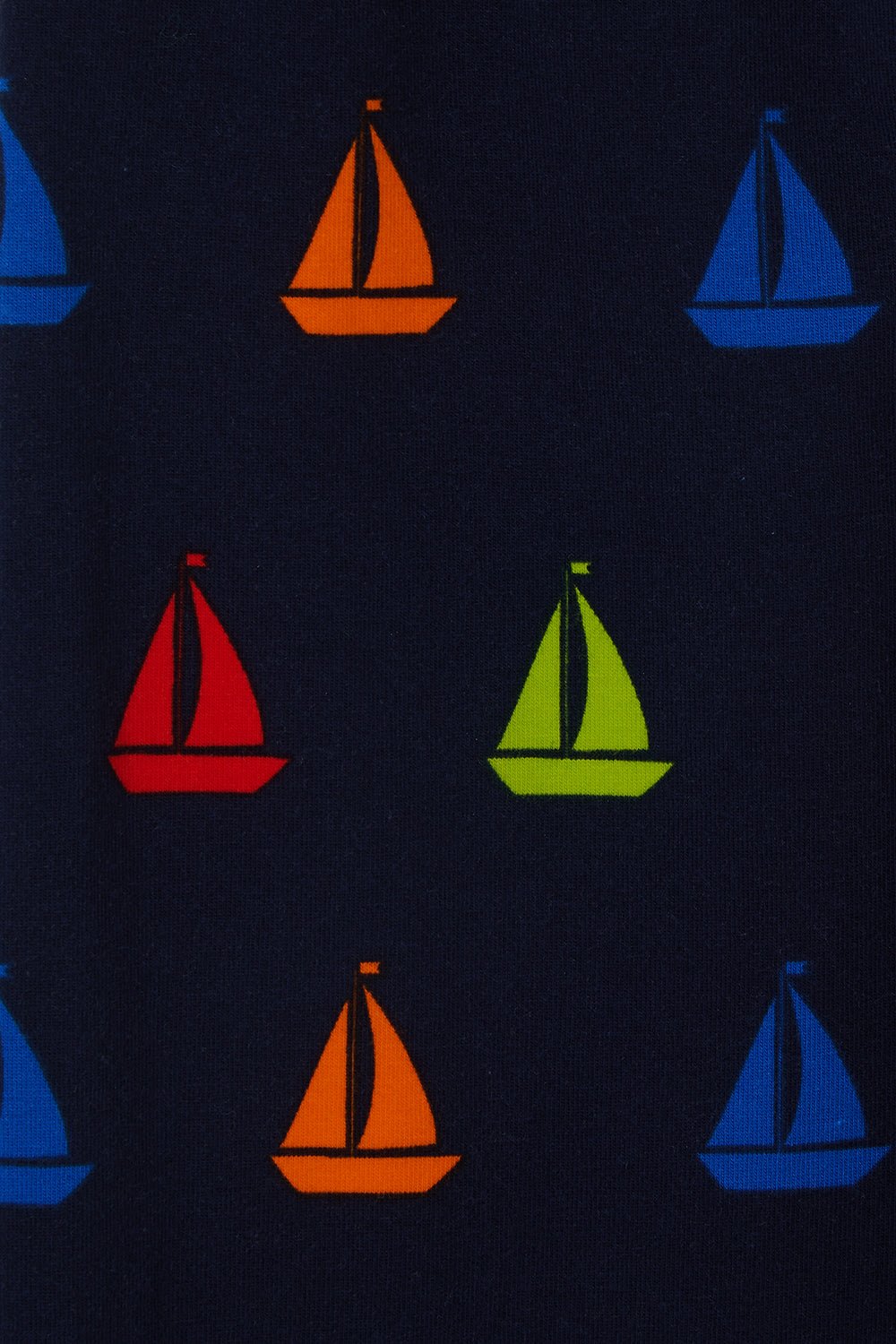 Short Sleeved Pyjamas - Navy Boat Print
Free UK Delivery over £35

30 Day Free UK Returns/Exchanges

Fast International Shipping

2 Year Guarantee
Product Description
Cotton stretch pyjamas in a colourful print.
Bedtime needn't be boring in our appealing range of cotton pyjamas. Cosy and comfortable, they come in a fun range of prints. Little farmers will enjoy the Tractor motifs and Blue Animal Print, whilst junior seafarers will love the engaging Navy Boat Print.
These pyjamas make a great gift-all the fun of the farm and adventure- without any of the mud or mess!
Part of our kids' collection - find out more.
Details
95% cotton, 5% spandex

Fabric weight 200g
Machine washable
Measurements
| Size | Chest (cm) | Length (cm) | Sleeve (cm) | Waist (cm) | Outside seam incl waistband |
| --- | --- | --- | --- | --- | --- |
| 1/2yrs | 52 | 35 | 34 | 52 | 52 |
| 2/3yrs | 54 | 37 | 36 | 54 | 53 |
| 3/4yrs | 56 | 39 | 38 | 56 | 56 |
| 4/5yrs | 58 | 41 | 40 | 58 | 62 |
| 5/6yrs | 60 | 43 | 42 | 60 | 66 |
| 6/7yrs | 64 | 45 | 44 | 64 | 70 |
| 7/8yrs | 66 | 47 | 46 | 66 | 75 |
Shipping & Returns
FREE UK DELIVERY over £35

FREE 30 DAY RETURNS / Exchanges UK & Ireland
NEXT DAY DELIVERY
UK Express 1-2 Day Service — £5.95
Special Delivery Guaranteed — £8.95
Order before 2pm Monday to Thursday or 1pm Friday.
No weekend service.
INTERNATIONAL EXPRESS with DHL Available
INTERNATIONAL RETURNS with ZigZag Available